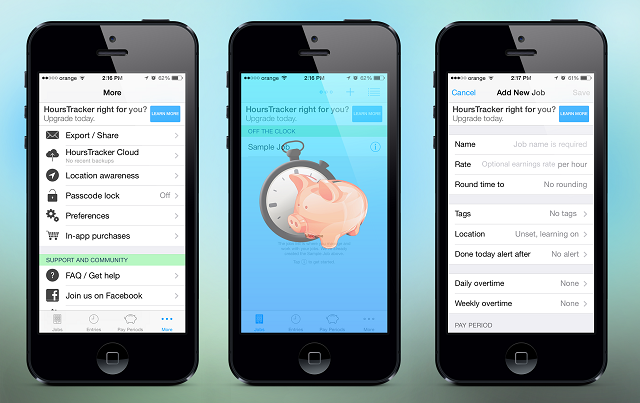 Hours Tracker is another mobile calendar app for managing both your schedule and the money you make, by proactively using your time. Users must clock in at the beginning of their workdays and clock out at the end.
CSV files are created in order to export data concerning hours. The info is then intuitively organized into spreadsheets. In fact, jobs are tagged according to payment. Users can therefore choose the state of a task: active, billable, hidden or paid.
Hours Tracker provides a number of features that are specifically created to assist users with better managing their time: Automatic Overtime, Location Awareness, Tags and Filters and Expected Time Reached Alerts.
People who have more than one job can introduce each of them manually, inside the Hours Tracker system; using the location awareness feature, the app will know when the user has reached the employment site. This way, clocking in is performed automatically.
In order to complete achievements and have a sense of productivity, users can also set up a daily expected number of hours that they must use for a particular task or a job.
Hours Tracker is a free mobile application for iOS devices, with positive reviews from Apple and from Lifehacker.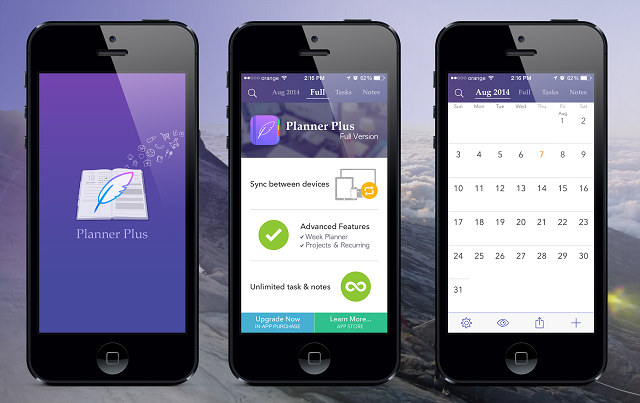 Planner Plus is an application for managing time and organizing other activities.
Individuals can use Planner Plus for handling calendars and events. Happenings are displayed inside the calendar, which syncs with all users' iOS devices. Calendars can be exported either to other devices or to users' emails. Printing agendas is also supported by the app.
Events can be modified easily by simply dragging and moving them around. The app allows people to set up reminders.
Planner Plus can also be used for managing tasks and projects. The latter can be organized according to their status and priority levels. Tasks can be grouped into 5 categories and are described by 25 types of priorities. Also in this case, users can be notified through reminders.
With the help of this calendar app for managing schedules, individuals can also create notes, and manage them on a daily, weekly or monthly basis. Editing and deleting notes is simple and at a click's distance.
Planner Plus provides easy app navigation, along with a simple design. The app is free to download in the App Store and is designed for all devices that support iOS.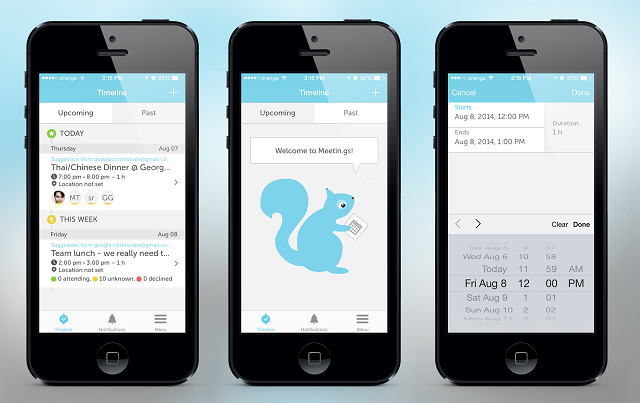 Meetin.gs is one of the calendar apps for managing schedules, in the sense that it is specialized in handling meetings and collaborating with other team members. The app successfully combines taking care of your tasks with your calendars.
In order to stay better organized, users can set up agendas for meetings. The app also helps with taking notes on what has been talked about at a specific gathering.
Meetin.gs can coordinate with Skype, Google Hangouts and Lync, therefore assisting users with their team collaboration activities.
In the case of event organizing, Meetin.gs allows users to login with the help of their Google accounts, and safely manage their documents or spreadsheets from their Google Drives; the app also allows individuals to work with Office 365.
Meetin.gs is compatible with the iPhone, the iPad and the iPod touch. It is free for regular users. On the other hand, event organizers must pay various fees: $12 per month and $129 per year.
YOU MIGHT ALSO BE INTERESTED IN
The Essential Role Of Trust In Product Development
As you get ready to build your product, you'll need a team you can trust to take the best possible decisions.