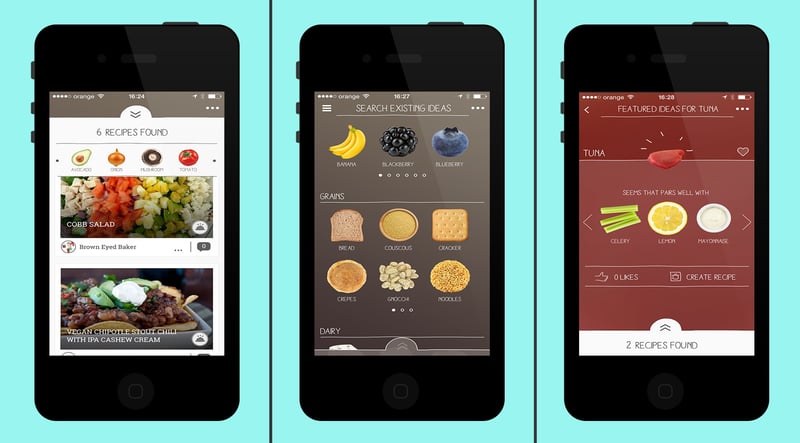 Although what most mobile apps for cooking do is share and explore vast amounts of recipes, BeTheChef is special. This one is not about browsing through a vast array of "desserts", "veal" or "seafood dishes". Its main attraction is the possibility to actually insert up to 4 (in the basic option of the app) ingredients into a database, in order to obtain simple, tasty recipes that other people have recommended.
Not sure there's anything to be done with what's been lying around in the fridge? BeTheChef will show you exactly how far you can get, mixing your ingredients. A Premium account will disclose a wide palette of "featured ideas" available for each ingredient chosen.
The best part about this app, however, is the graphic interface, combining vivid photographs of foods, "handwritten" typography and original sketches.
You couldn't say Jamie Oliver is obsolete even if you've had about enough of his ubiquitous presence. Books, DVDs, TV Shows, Newspaper coverage - he has it. Which is why a mobile app couldn't have skipped the scenery.
Jamie Oliver's Recipes offers an interesting (and quite useful) combination of detailed recipes and short videos teaching you how to chop onions master chef style, how to roll an arctic roll or how to stir-fry properly.
The best part about it is that, once embarked on a specific recipe journey, detailed steps are provided, along with necessary tools and ingredients. Bonus feature: on moving the phone in a rotating direction, each visual detailing a cooking stage is doubled by Jamie's audio indications. No more journeys between the frying pan and the cook book.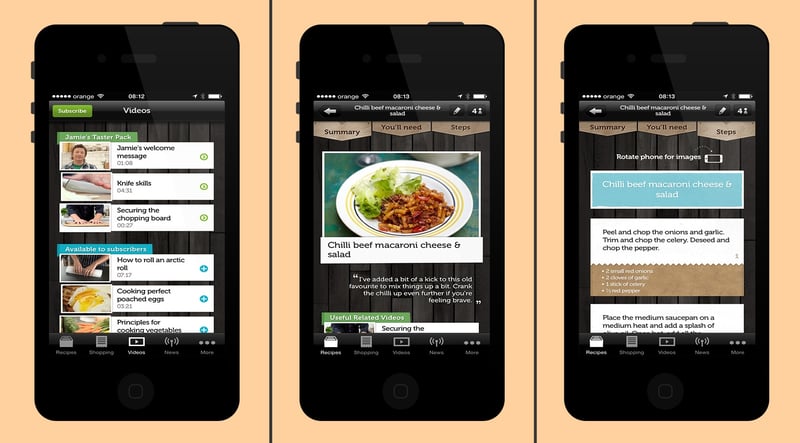 Although it has been available in the App Store for some time now, the Evernote app for foods never seems to rust. With a wide palette of options, from recipes ready to be explored, to creations ready to be indexed in the database and the possibility of seeing which restaurants are close by, Evernote kind of of has it all.
If you feel like cooking, you can search the already available options. If you've already made something scrumptious and wish to be able to repeat the mastery process a second time, there's the option of "cutting" the recipe from the recipe flow and forever keeping it alive. Last of all, if you don't feel like eating and aren't sure where to head out to, Evernote will map all nearby destinations for you.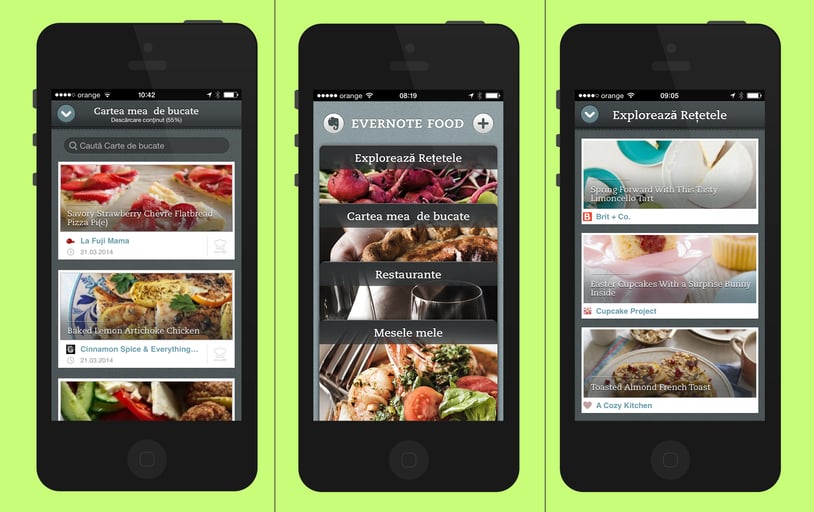 YOU MIGHT ALSO BE INTERESTED IN
The Essential Role Of Trust In Product Development
As you get ready to build your product, you'll need a team you can trust to take the best possible decisions.