Teaching children how to spell can be a rather tedious activity. The 3 spelling apps we have selected for this Monday help parents start saving time, by proactively supporting their kids turn into little fellows who master language proficiency. All three apps are designed for iOS devices.
Alpha Writer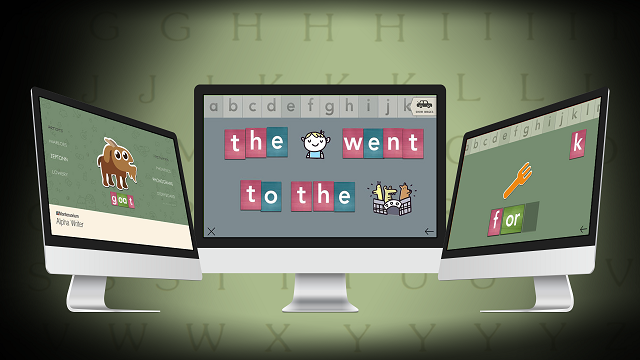 Alpha writer by Montessorium teaches kids how to spell with the help of two features: sound and orthography. The mobile development company, Montessori, claims that children should be taught spelling along the way, and that sound is almost as important as writing correctly.
The application consists of 4 sections. The first two require children to verbalize the words after having seen them written on the screen; following this, an instructing voice speaks the word, so the child learns how it is correctly pronounced. The third section of the application allows children to use letters and images to create stories and finally, the last section is a rendition of the famous game "I Spy", that integrates letter sounds.
If you decide to use Alpha Writer, your kids will benefit from:
- learning elementary basics of language
- learning how to read, write and spell phonetically
- getting acquainted with consonants and vowels
- increasing creativity because of the requirement to write and read stories
- using motor skills to select letters
- learning the meaning of phonograms, letter sounds, how letters and words are pronounced and how they are composed
One major plus is that the design is attractive for children and the activities are appealing. Phonetic illustrations are unique and consist of 100 images, created by 3 well-known artists: Zeptonn, Mike Lowery and Marloes de Vries.
Alpha Writer can be purchased at the price of $4.99 in the App Store.
Miss Spell's Class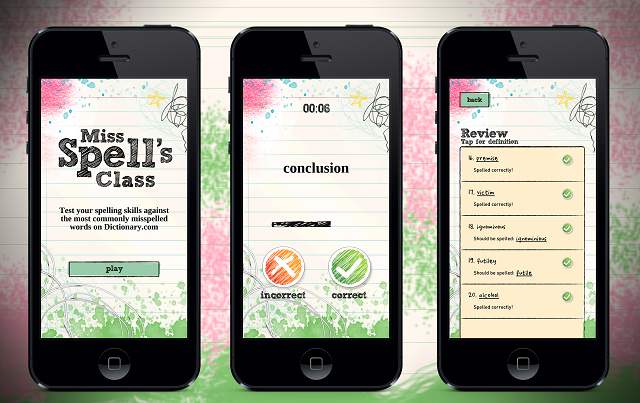 Miss Spell's Class is a mobile application for spelling that was developed by Dictionary.com and that combines fun and games with learning how to write correctly. Discover just how good of a speller you are, by indicating just why words are written incorrectly and what the right spelling is. The main advantage to using this app is you can connect with your social network accounts and play along with friends, therefore transforming study from a boring activity to an interactive, entertaining one.
Tired of competing with your friends? No worries, the app helps you get on top of the class comprised by random players or Game Center friends. Scores are set easily, depending on spelling accuracy and user speed.
Features:
- the app allows users to compete against Facebook or Game Center friends or against random opponents, picked from the application's database
- each round is a dare, thanks to more than 10,000 available words
- Miss Spell's Class lets users view correct spelling and definitions of every word
- statistics are available, thanks to calculating user grades; custom stats are particularly designed to track user progress
- marks can be shared using social media
- the app's design can be slightly modified by choosing from the three available fonts
Miss Spell's Class has an attractive interface, optional music and sound effects. A major plus is that it loads quite fast. It is available for free in the App Store.
Squeebles Word Search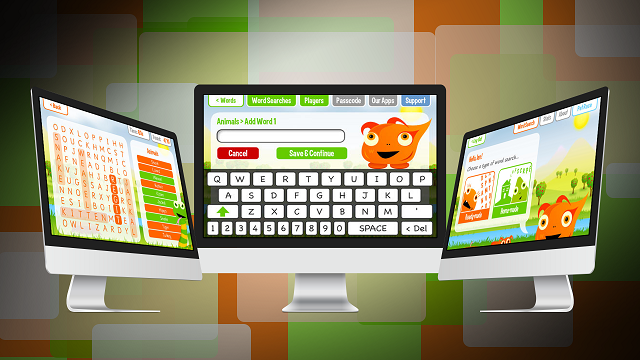 Squeebles Word Search is a mobile application fit for children aged 5 to 11, that can help them distinguish spelling words, all the while having fun in the Squeebles world. The app consists of only 1000 words, but it is, after all, destined for little children. Parents have the possibility to add more words in the Squeebles system, in order to increase the difficulty of the app's levels.
Features:
- the app consists of 20 categories (animals, sports, food etc). Each category has 3 levels of difficulty and various random words that guarantee that a user does not encounter the same word twice
- the content of the app can be personalized by adding new word searches
- searching for words diagonally or backwards is possible, according to every child's educational qualification. Levels can thus become easier or more difficult, depending on the child's needs and preferences
- the application has a reward system that can be activated only after a number of levels are completed; the actual reward is a mini game starring Onion, Squeebles' pet
Squeebles Word Search can be downloaded from the App Store at a cost of $1.99.
YOU MIGHT ALSO BE INTERESTED IN
The Essential Role Of Trust In Product Development
As you get ready to build your product, you'll need a team you can trust to take the best possible decisions.