Everybody nowadays spends an average of.... hours in the gym every day. And, unsurprisingly, mobile apps are following the trend. Everything is available, from calorie-counting apps to customised workout apps, daily menus and health monitoring.
Argus
Featuring a colourful lively interface, this mobile app handles the estimated daily calorie consumption, as well as the number of steps needed to achieve weight loss goals. Additional features include monitoring the amount of water consumed, as well as photographing meals and assessing their nutritional value. The complete palette of features to be added spans cycling, yoga, measuring the heart rate, monitoring sleep and caffeine consumption.
The best part about it is that data is stored and reports of activity and diet can be compared.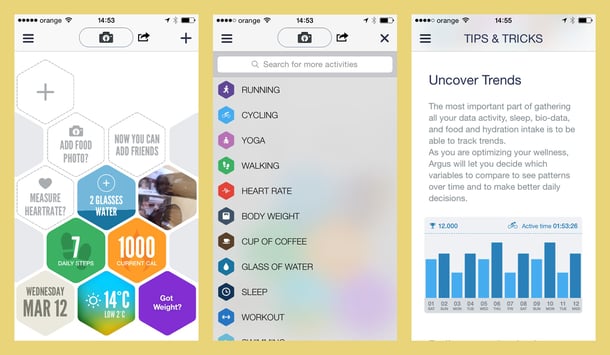 Gain
Gain is an app that provides complete workout programmes for all areas of physical activity (variety is overwhelming: prenatal pilates to circus strength). Options we tried are Strength and Yoga, both to be found in the App Store. Free of charge Gain Yoga comprises 3 prebuilt exercise sequences, for all levels of expertise. Complete packs include "Advanced" and "Power" Practice and can be purchased for 2.69 euros in the App Store.
Gain Strength offers an All You Can Eat Good Living program, featuring Jump Squats, Push-ups and crunches for a full 30 minute workout.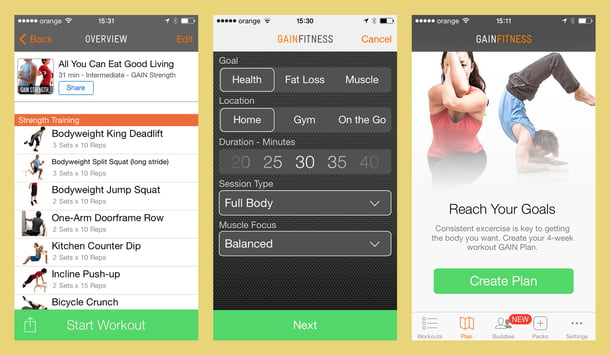 Map my Fitness
All runners out there should take a close look at this app, as it's definitely one of the best in the Store. Featuring Workout logs, Map my Fitness also maps the meals consumed. The amount of calories is registered, then stored and correlated to the weight tracker and the physical activity. Specialized equipment can be bought directly from the app and routes can be automatically generated, depending on the geographical location.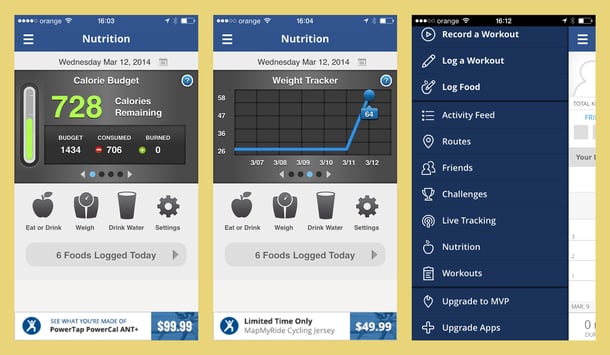 All three mobile apps make any excuse for not working out superfluous. So get on your feet (or hands) and start right away!
YOU MIGHT ALSO BE INTERESTED IN
The Essential Role Of Trust In Product Development
As you get ready to build your product, you'll need a team you can trust to take the best possible decisions.