What does a valid project management cycle look like?
One of the most important aspects during the building of a startup is fitting the product market. Speaking of which, focusing on delivering what your users want and need requires all your attention. The biggest mistake you can make is to build a product that nobody wants. In order to avoid this kind of situation, entrepreneurs must put all their efforts into the product development process. Ioana, one of our project managers, answered some of the most frequent questions that occur prior to establishing a valid project management cycle.
How do you plan a yearly roadmap with high confidence commitment from a Scrum team?
A yearly roadmap can be planned, Ioana says, but not "with high confidence", even when sticking to waterfall procedures. A high confidence roadmap may be achieved after spending months in researching and analysing technical requirements, features and testing user experience flows. As Scrum is an agile methodology, entire weeks spent on documentation are not part of our processes, so planning a yearly roadmap with high confidence commitment in Scrum is something unlikely to happen.
One of the Scrum practices that we have implemented at Thinslices, is that we prepare a high level yearly roadmap and provide the detailed analysis for only one month ahead. The rest of the backlog is estimated at a very high level, without looking into too many implementation details. As we are following an incremental approach, our teams work on modules completed in one or several two-week sprints, each sprint having some time allocated for analysing and estimating future features to be developed. Given that mobile apps and the web ecosystem change rapidly, this strategy helps us save valuable resources, by integrating specifications for future features into each working sprint.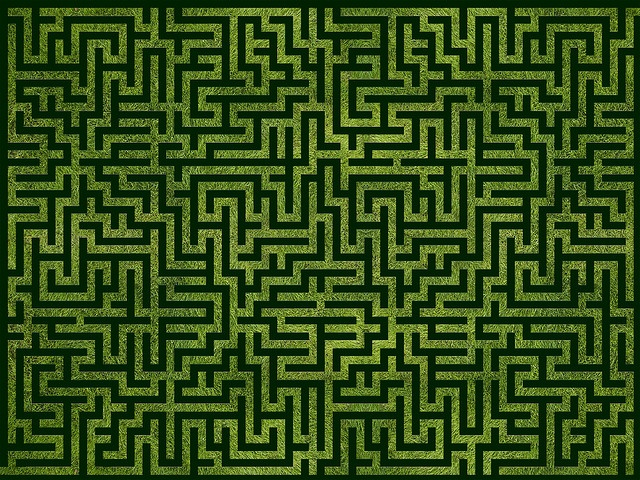 [Source: Enrique Fernandez cc]
How does the product manager's role change for mobile development projects versus web?
Developing products for both mobile devices and the web requires adaptability. If you create a product that doesn't fit your customers' needs, the chances that it survives on the market are very low. Some of your users will want to use it at home, so they will work on their laptops or computers, via a web browser. Others will want to use it while they are on the road, meaning that they will use it from a mobile device. In conclusion, you have to deliver a product that is suitable for your users, in all the possible use-cases.
If you decide to develop a product, don't make radical assumptions! Instead of focusing on "I'm working on developing a web product" or "I'm working on developing a mobile app", better think of "I might be working on developing a web app for now and give users the best experience of using this product. But if they feel the need to use it on their mobile devices as well, maybe I'll look into developing a mobile version". This strategy goes both ways. Always remember that users are different, as is the case with their needs and requirements. Think about the product, think about the users!
In what ways can the SCRUM methodology fail?
The SCRUM methodology does have its benefits. You'll launch your product fast with a number of minimum features, you'll get it on the market, collect feedback, do another iteration and release an update. This is a continuous process, and decisions will be made on user feedback and market trends. That's how you test your MVP on the market.
Another aspect of Scrum is the flexibility needed for continuously modifying requirements, adapting to client and user feedback and incorporating new technology trends. This can be a difficult process for a team that is not yet prepared to quickly adapt to numerous changes. As the plan changes often, Scrum might fail to the point that the team gets sidetracked due to the many changes of scope. Once the team loses focus or gets confused regarding the scope of a sprint, this will deter sprints from being completed and might even cause delays for new product releases. If the Scrum Master isn't there to see the danger of these delays and take measures, you will see red light alarms coming from your clients and you might fail, even with using all theoretical Scrum procedures that you know.
When deciding together with your team that Scrum is the way you want to go, make everyone aware of the fact that each of them will have to bring in their own input, to communicate and discuss requirements in order to make everything clear. Otherwise, some team members will make the changes and the improvements needed, some won't, some will stick to Scrum, some to Waterfall and you, as a project manager, will not know how to handle the situation.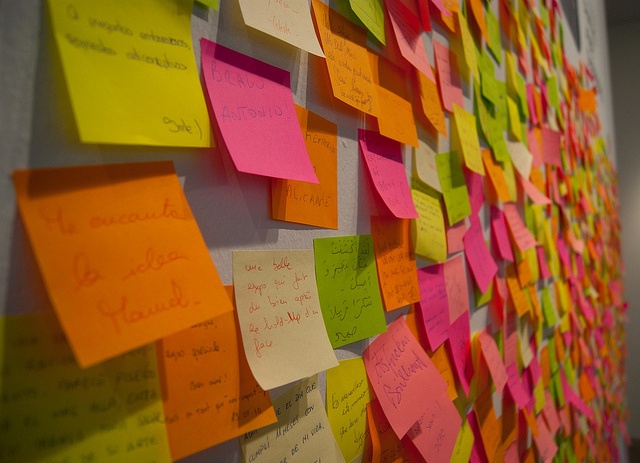 [Source: Tiger Pixel cc]
Agile Development: What are all the common challenges in practicing the agile Scrum methodology in the team?
Keeping everyone focused on the sprint goals is sometimes a challenge. When working in a team with more than 3 people, different problems can come up: for example, you may have accomplished 80% of the features at the end of the sprint, but nothing is ready for release.
Make a habit of focusing on a fixed number of features: the ones with the highest business value during the first week of your sprint. Leave the non-complex ones for the other half of the sprint. This way, the team will focus on completing the high complexity, high-value items for your next product release. If it happens that something caused a delay and in the second week of the sprint the team will have not completed the entire goal, you will always have 70% of the most important features ready for the users.
State the sprint goal, repeat, clarify and test until a feature is complete and ready for the end users. Always keep the daily stand-ups at the same time, in the same place and ask team members to share their working status every day. This will help you stay focused.By setting weekly goals, you will have a higher chance of getting all the features ready for release at the end of the sprint. In the worst case scenario, you'll have 70% of the high business value items done, while the rest are still being tested or polished.
What are some good books on the SCRUM agile development methodology?
Ioana chooses reading articles instead of books, as they bring more valuable input in a smaller amount of time. This helps her learn 80% of things in just 20% of the time.
At the moment, she is reading Crucial Conversations - Tools for Talking When Stakes Are High , as she considers that handling difficult conversations and having great negotiation skills is part of being a good PM.
On her bookshelf you can also find:
User Stories Applied: For Agile Software Development
Going Agile Project Management Practices
WORK AT THINSLICES
Come visit us at the museum!
We are Thinslices, a family of elephants who build technology products and develop mobile apps for startups. You might have seen us on Bored Panda.