Last week, we held a workshop in Berlin, one of Europe's most important tech hubs, at Design Offices Berlin Am Zirkus, whom we'd like to thank for hosting us and for providing everything we needed. Knowing just how important it is to have a trustworthy associate that can help deploy products quickly, while still maintaining a high level of quality, we discussed the challenges that should determine businesses to look into Agile partnerships, the steps that need to be taken to establish a connection with a future partner, and the benefits of having a reliable and efficient ally by your side throughout the journey of developing a digital product.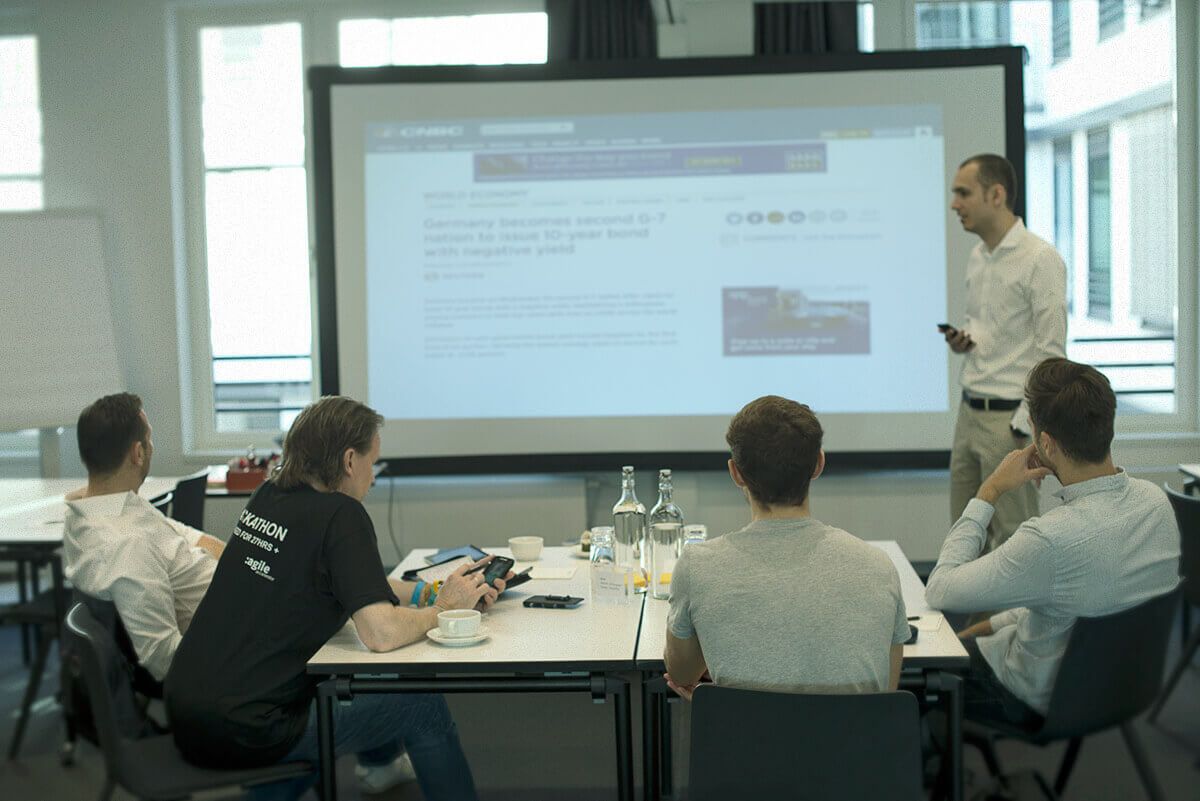 Andrei Gheorghiescu, our Leadership Team Member who is in charge of Agile Business Development through consulting engagements, went through the two main types of innovation (from 0 to 1 and from 1 to 1,000) and explained how the former can be implemented using our proven process. During the second part of the workshop, he focused on the traits of Agile software development companies, and how they can add value to financial service providers through digital products.
Among the companies that showed interest for this workshop there were both startups and established businesses from diverse industries such as IoT, FinTech, legal, creative and consulting. We were excited to see that all of the attendees were newcomers that were willing to expand their current services with digital products, on one hand, and learn more about the advantages of a business partner that relies on Agile, both as a methodology and a mindset on the other.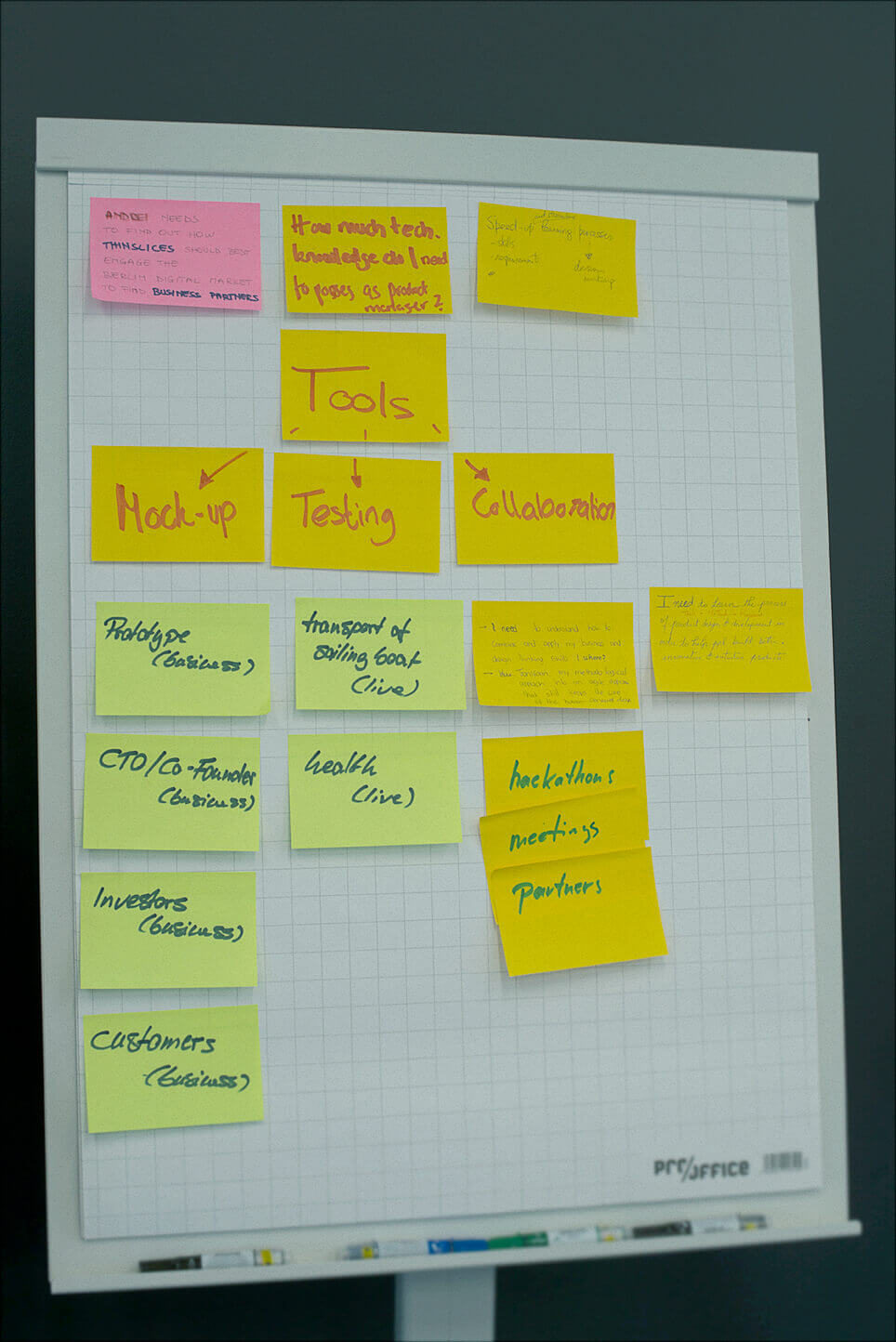 We'd like to believe that the attendees gained a new perspective on innovation, entrepreneurship and strategic partnerships. In the end, one of the main goals we wanted to achieve through this workshop was to provide entrepreneurs with a complete process that would help them look at their business from more, different angles, and judging by the reaction of Jan, one of the attendees - "It was a really good workshop! ;-)" - we'd say that the goal was successfully achieved. The practical exercises proved them that the Agile methodology can be used to turn ideas into live products in an effective and efficient manner, as even Knut noticed: "A very good walkthrough on the comprehensive subjects. Practically useful and filled with hands-on activities."
Want to learn more about how the Agile methodology and mentality acts as our driving force for innovation? Stay tuned, as we are working on a series of blog posts that explain in great detail the entailments, purpose and consequences of each step of the way.
YOU MIGHT ALSO BE INTERESTED IN
The Essential Role Of Trust In Product Development
As you get ready to build your product, you'll need a team you can trust to take the best possible decisions.