January iOS apps
Now is the time for our monthly column. Here's a brief list of the 10 apps that most impressed us in January 2015. As is the case of other applications we've reviewed in the past, we've focused our efforts on finding some serious mobile products, that we're actually tempted to use.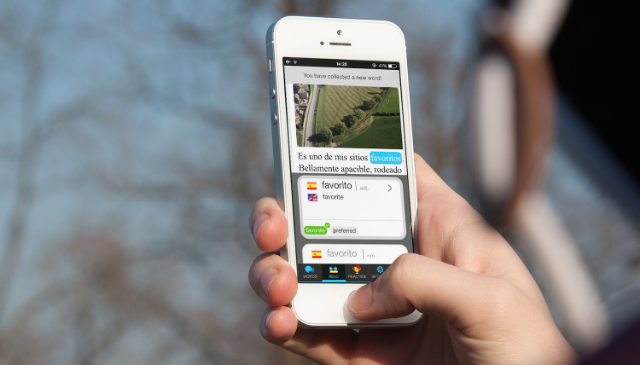 1. Lingua.ly. We've talked about other language learning apps before, but we are always keen on discovering new ones. Featured in The New York Times, Tech Crunch and Venture Beat, Lingua.ly is a new and bright way of studying a foreign language. It comes with smart dictionaries, news feeds, reminders, memory games and vocabulary flashcards. All of these elements are available for the multi-platform apps.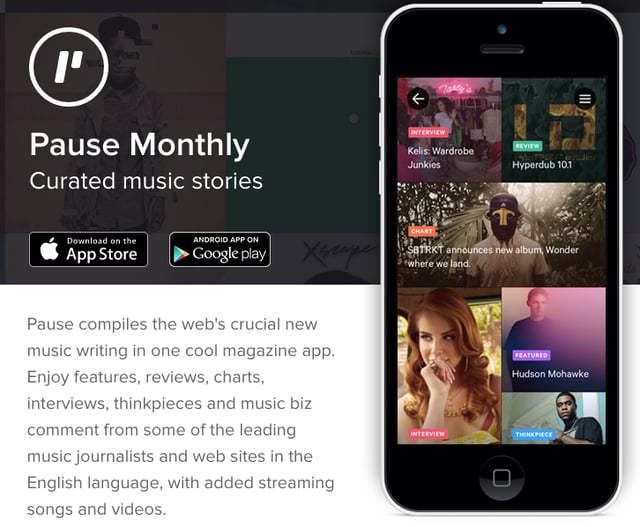 2. Pause Monthly. Our colleagues love combining coding with listening to music. Yet if you're keen on new artists and would like to know more about them, don't think twice before using Pause Monthly. This is an app that curates music news, articles and reviews, making it possible for users to keep track of tour dates, launches and new albums announcements.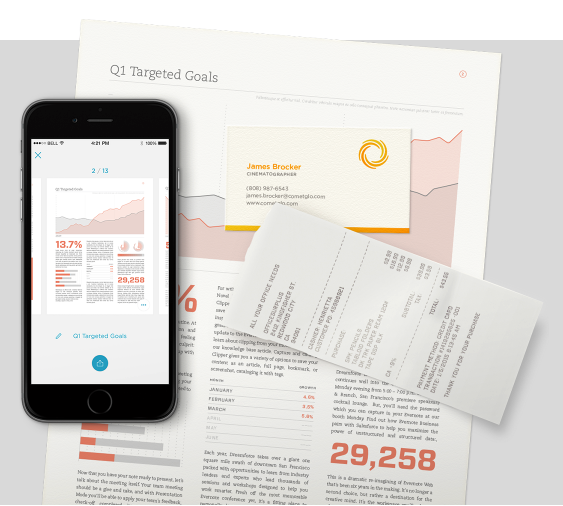 3. Evernote Scannable. We love our Evernote mobile products. Really now, who doesn't? Scannable was the last thing that was missing from the Evernote collection. The app is simple and fun to use, allowing one to scan anything from contracts to business cards. With the iPhone app, individuals benefit from a high-resolution scanning process. After they've finished uploading the scanned documents, they can instantly mail them or share them with other users.
The detail that makes the difference between this app and other scanning ones is the fact that it automatically adjusts images so they're crystal clear.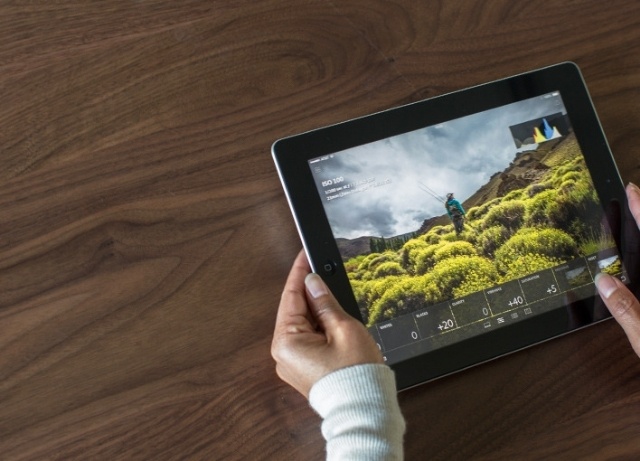 4. Adobe Lightroom Mobile. This January, Adobe finally launched the long-awaited Lightroom iOS app. Nevertheless, since professional photo editing can and should be done on larger screens, the app is available only for the iPad. Needless to say, it's a free app, but it can be used by individuals who've already bought Adobe Cloud plans.
As for the features, the app is a remarkable mobile version of the desktop one, allowing users to edit raw pictures with the help of Lightroom presets, and import them from DSLRs and iPad camera rolls. Photo edits are automatically synced on all of the users' owned devices that come with Lightroom apps.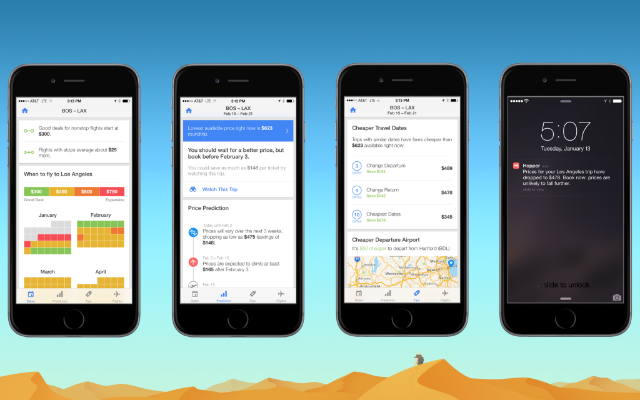 5. Hopper. If you're a frequent flier and love your city breaks, you'll also love this iOS app. Hopper can help one look for the cheapest flights and get the best possible discounts from airlines. Not only does it notify users of the greatest flying deals, but it also lets them know when they're most likely to book a cheap flight. By making use of statistics and probabilities, Hopper calculates the odds of getting a discount, depending on the country you intend to visit and the time span of your journey.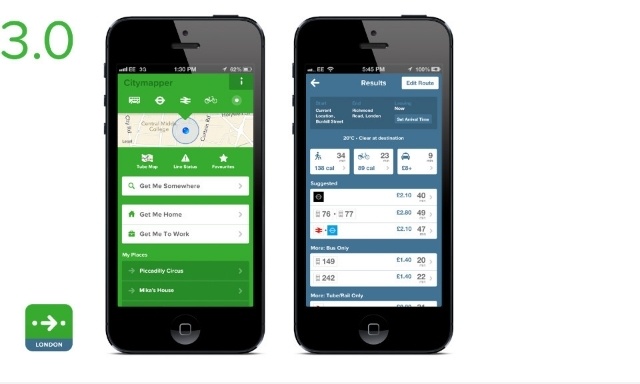 6. Citymapper. Also designed for people who enjoy traveling, this app somewhat resembles another one we've mentioned in a former article: City Maps 2 Go. The main difference between the two is that Citymapper is completely free to use. This new app is a combination between a classic navigational one and an urban transit one. Users can visualize maps of cities, while also having the possibility to consult bike or bus routes. Although the app is now available for a limited number of cities, additional locations will be available in the future.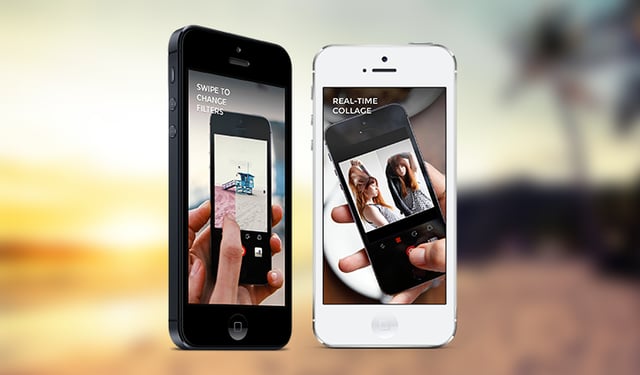 7. Camu. Instagram and Retrica lovers, rejoice! This is yet another app for photo aficionados. But is there anything different about Camu? It basically comes with the same features as the two mobile products we've mentioned above. However, some of the filters were specifically designed to make iPhone users' pictures crystal clear and thus enhance sharpness and lighting. Camu users can also shoot videos and edit them, and make photo collages.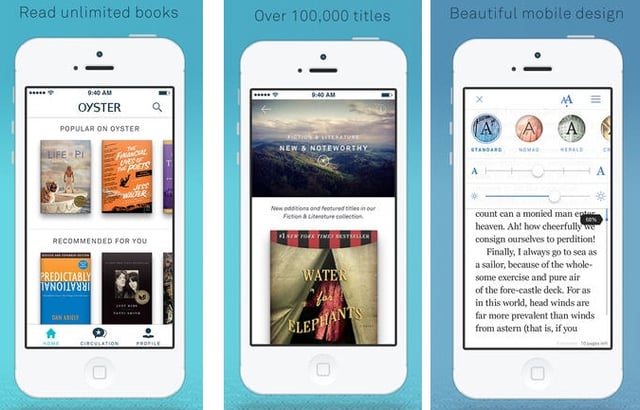 8. Oyster. To quote from the official description of the iTunes page, A million books are all yours, all the time. In a nutshell, Oyster is an app that allows users to read as many books as they want to. Although the app is free to install, books actually have to be purchased in order to be downloaded. Oyster is specifically developed for mobile reading, which makes it a noteworthy competitor of iBooks. As with many other reading apps, social sharing is an innate feature of Oyster.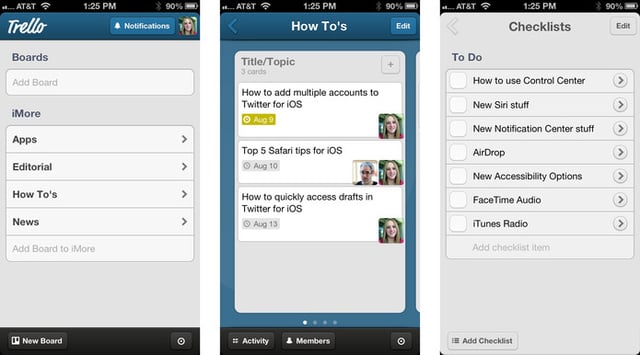 9. Trello. We recently discovered Trello, in spite of it having been launched at the end of 2014. Since we're major Scrum fans, we always take pleasure in finding new apps that can assist us in accurately applying the Agile Methodology. Trello does exactly this: it allows users to create sprints, develop boards and tasks and assign them to team members. All changes are synced within the cloud. To put it simply, it's a wonderful alternative to Jira and other Scrum apps, and it's completely free of charge.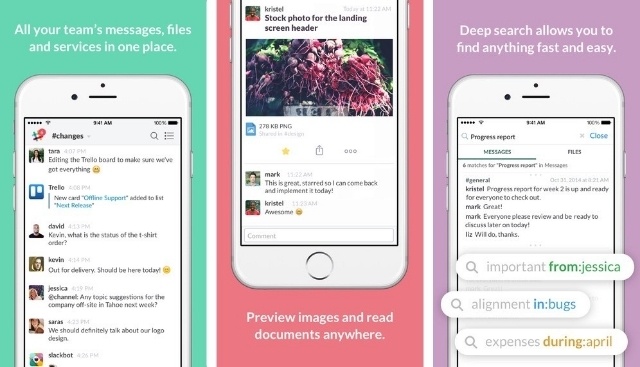 10. Slack. Think it is difficult to manage your team or communicate with your colleagues? Slack's here to help. The app supports anything from file sharing to instant messaging, and it integrates with Dropbox, Asana, Google+ and even Twitter. It's also multi-platform, which means you can also use it on your PC desktop, considering the fact that every change is automatically synced in the cloud.
These are the apps that we discovered and loved during the month of January 2015. What's your favorite app of the beginning of the year?
Image credits: TheNextWeb; iPhoneCanada; ExpertReviews; peerbits; the gadgeteer; iMore; Today's iPhone.
YOU MIGHT ALSO BE INTERESTED IN
The Essential Role Of Trust In Product Development
As you get ready to build your product, you'll need a team you can trust to take the best possible decisions.