New iOS apps
This is the first post in a series that we'll usually publish at the beginning of the following months.
If you want to know which new iOS apps impressed us the most in November 2014, check out the list we've put together below.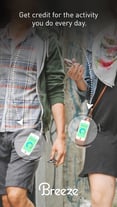 There's a plethora of other fitness apps on the market, but this one comes with an attractive design and a number of unique features. Breeze is set on discovering people's routines and on tracking their activity, wherever they go. This way, individuals can change their unhealthy habits and learn to take care of themselves by becoming more active and by making better choices. The app reminds users of their health routine but it is also easy on your iPhone's battery, thanks to a system that allows it to take up as little power as possible.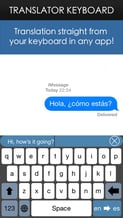 The name of the app speaks for itself. It might be a basic translation application, but it supports more than 40 languages at this time and its accuracy surpasses the one of other counterparts. Users can benefit from the translating feature while they're sending text messages or e-mails.
3. PDF PROvider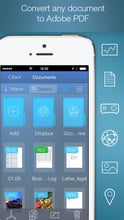 PDFs are basic. Or are they? This app's all about converting documents into PDFs. OK, OK, so many others do the same thing. But wait… with this one, you can scan documents and automatically save them as PDFs. Moreover, users may also save web pages in the same format, make annotations of text and share them with others.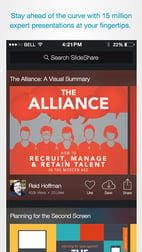 November was the month of this long-awaited launch. And it's a bit disappointing. The application might allow you to view an infinity of presentations, infographics and videos and even save them for later, but it won't let you upload any of your own. It looks good for a start, but we expect to see improvements in the future. Otherwise it'll stick to being a regular social sharing app.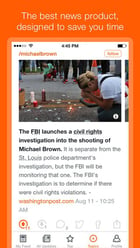 If you like to keep track of what's going on in the world, this app could be the right choice for you. It features aggregated news from reliable sources. Despite it being capable of sending a notification every 3 to 5 minutes, the app's largely customizable and lets users select their favorite topics, which means they're never spammed. Creating a user profile is easy and voting and sharing news is made possible in virtue of a social media particularity.
6. Sleep Better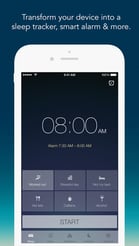 Even busy entrepreneurs have to sleep sometime. Various studies have over time showed that sleep deprivation stands at the core of multiple afflictions, be they related to the mind or the body. This is the reason why the team at Runtastic developed this app, which can track sleep duration, make the difference between deep and light sleep and notify users when they need to get some rest. Additionally, it acts like a smart alarm clock and it also comes with a dream diary (if you're into this kind of thing).
7. Code School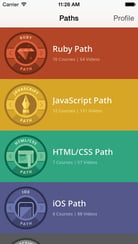 It's quite remarkable that this app's free to download, because it allows users to visualize more than 40 videos on JavaScript, HTML/CSS, Ruby and Rails, Git and iOS. In the past we've written about other apps for learning how to code, but none of those we've come in contact with up until now seemed so complex and thorough. If you're interested in studying the art of coding, we suggest you give it a try.
8. Blloon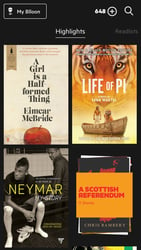 Yet another reading app, you might say. But this one's slightly different: it allows users to read novels and short stories for free. It does resemble other well-known apps such as Glose or Goodreads, but it's neat, clean and simple to use. Users can choose from pieces belonging to the classics, science-fiction or romance. Titles can also be grouped into lists for later reading. Moreover, individuals receive a free title each time they recommend the app to a friend and the latter creates an account.
9. Relax Lite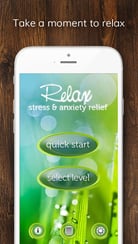 Although business people rarely think about relaxing techniques, it's well-known that meditation oftentimes helps in improving stress-related illnesses. Relax Lite does exactly this: it teaches people how to breathe properly, it improves focus and anxiety issues and even alleviates headaches and migraines. If you've been having issues with handling stress, give this app a chance -- it's completely free of charge.
10. Molecules by Theodore Gray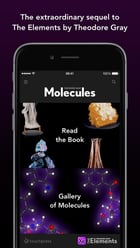 We, at Thinslices, are passionate about science and the world around us. We've developed a process that involves continuous learning, be it related to what we do or not. The Molecules app is for people who want to know more about how everything has come to be: it combines a number of key chemistry elements that you might have missed in elementary school. The app lets users interact with molecules in a real-time manner and perform modifications on their structure, therefore giving birth to different items. This application has been characterized by users as being "fascinating" and "written with style".
These are the apps we've deemed as being the most interesting in November. We're always focused on discovering new serious apps that help entrepreneurs one way or the other. See you next month!
*Image credits: App Store
YOU MIGHT ALSO BE INTERESTED IN
The Essential Role Of Trust In Product Development
As you get ready to build your product, you'll need a team you can trust to take the best possible decisions.