We've talked about Duolingo Test Center in a previous post that we especially developed for people willing to learn new languages. Although Memrise and Accella Study were also featured in the article, it was Duolingo that over time became the most popular app belonging to this category.
Have you learned any foreign language using an iOS app?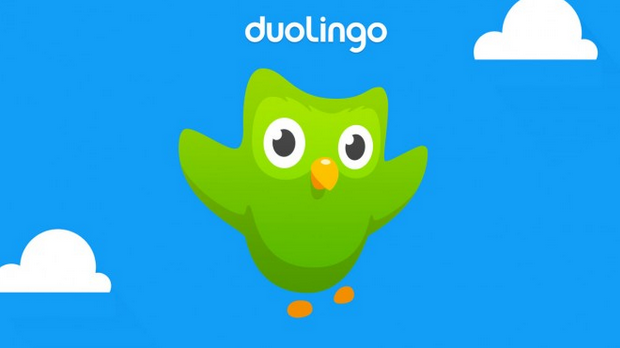 Its notoriety is greatly related to it being speedy and user-friendly. The software practically communicates with learners, by asking them to actively pronounce words, as well as write them down. By translating basic words and pieces of text, people gradually become fluent in another language.
But enough about the Duolingo app…
What's different about Duolingo Test Center?
This new piece of software speaks to users who've been wanting to test their language levels and haven't had the chance. People sometimes need to travel for long distances to take an official exam. If they pass, they receive an authorized certification. The most acclaimed certified examinations include TOEFL and IELTS (for US English speakers) and CELA (for UK English speakers). Centers are usually localized in larger cities and therefore town inhabitants stand little to no chances of being tested. Moreover, individuals are asked to pay an average sum of $200 per exam, which puts people coming from unfavored countries in the uncomfortable position of abandoning the idea entirely. Since mastering the English language is an almost mandatory requirement on today's job market, the new Duolingo app is set on revolutionizing the way individuals look at this type of certifications. A certification with Duolingo costs only $20. By the time we're writing this post, no paid testing has been recorded, and that's mostly due to the fact that the app is still being tested.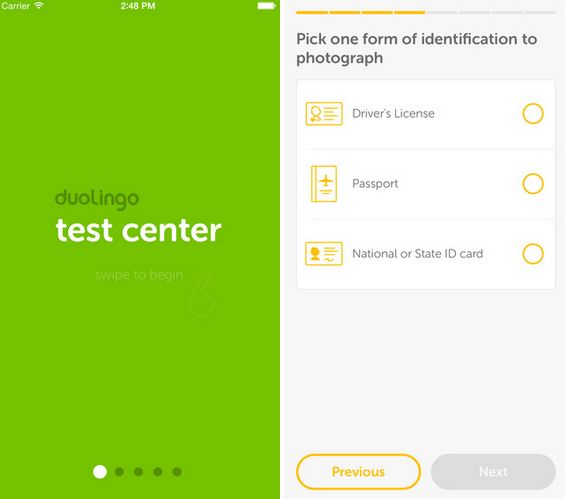 Is it worth the effort?
Taking into account that the app was developed with the help of Carnegie Mellon University from Pittsburgh, it certainly wouldn't hurt to give it a shot. After all, the institution does own a department of English and has had a long history of teaching students the subtleties of the language.
Duolingo Test Center. The app.
The greatest advantage to choosing language testing using Duolingo is the fact that participants are allowed to take the exam in the comfort of their own homes. It's true, a human supervisor will be analyzing camera and microphone use, in order to make sure there's no cheating involved.
Moreover, the app requires learners to present their ID and therefore verify their identity. Users must pass a test that's uniquely generated and in complete accordance with their language levels. Otherwise said, no two individuals can receive the same questions, regardless of the similarity between their vocabulary or degree of knowledge.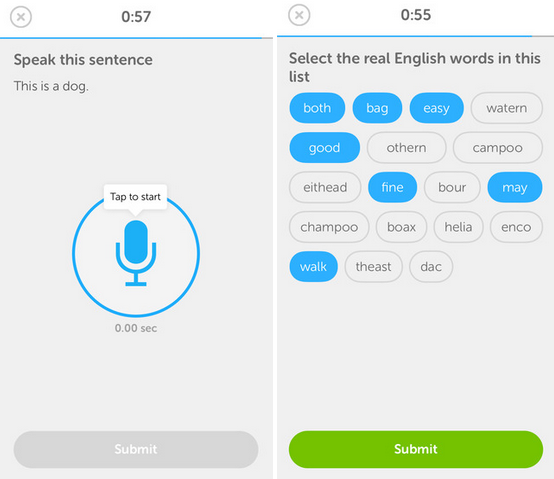 All tests last under half an hour, which is yet another plus. Having the opportunity to wrap things up in so little time is an undeniable advantage, particularly when comparing this feature to the necessity of traveling to another town, going through a series of written and oral tests that can last for at least a few hours, and then waiting for a couple of weeks for the result to finally become public.
Since the app was practically based on TOEFL, we'll cite it as a counterexample. For individuals who are interested in studying in an American university, the TOEFL certification is absolutely indispensable. It's destined to non-native English speakers and traditionally costs somewhere between $160 and $250. That's quite expensive compared to the $20 required by Duolingo.
Unfortunately, the Duolingo app still has a long way before being accredited by US institutions. Nevertheless, a number of linguists, developers and neuroscientists were employed by Duolingo in order to make sure there's an accurate correlation between TOEFL scores and the ones that you'll get after doing the app testing.
Downloading and installing the application is completely free of charge. It's widely known that in the future, after having perfected the certification system, Duolingo will charge 20 bucks per exam, but for now the process is free.
You can get it in the App Store or even use the web version if you're certain the quality of your laptop's webcam is high enough.
YOU MIGHT ALSO BE INTERESTED IN
The Essential Role Of Trust In Product Development
As you get ready to build your product, you'll need a team you can trust to take the best possible decisions.