Everybody is talking about feedback and its importance. The internet knows it pretty well because it's full of articles on the subject. We chose to write another one because we really want to share our experience. We began as a startup (just like anybody else), we made some mistakes and we did learn our lesson. At the same time, we are working with startups and we try to include feedback in the product development process as much as possible. It's not easy, because there are always moments when our team needs to focus on tasks which require a fast solution, as there are always deadlines that must be respected. However, every company should handle this aspect in order to succeed, so here are some ideas on why we must incorporate feedback in the development process and how we are doing this at the moment.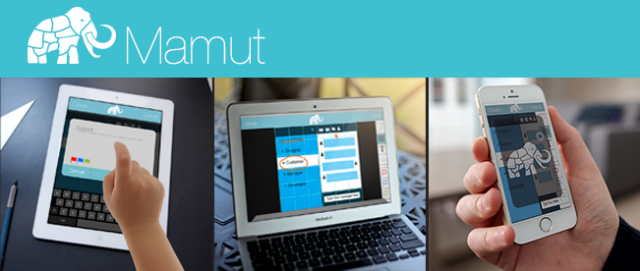 Learn early, learn often!
Including the "lean" manufacturing principles in your business strategy can bring you very good results. The main idea of this "movement" is to empower your employees to share their knowledge of process execution in order to increase innovation and decrease waste. Moreover, it sustains the idea of launching a minimum viable product, instead of waiting for the perfect one. For a deeper perspective, give this article a try. It's one of our best on the subject.
Taking this step during the first phases of your startup enables you to change some things if there's need to do that. The whole point of the "lean startup" strategy is to collect feedback from potential customers. Look at Dropbox. At their very beginning, they launched a video because they had to show the working software in a prototype form. The demo was not complicated at all. The nice part is that Drew Houston, the founder, realized he had to keep it simple by showing people the idea and presenting them how it worked. Not only did he create a great product, but also a great company. Dropbox is so powerful and, at the same time, is the perfect example of building an MVP. To be successful, you have to target the right audience and create a custom message - just as Dropbox did.
They didn't just launch the video on Digg. They also found a way to draw attention by using viral elements that kept people very interested and excited. For example, they mentioned Tay Zonday and Chocolate Rain. This is one part of their effort. The thing is that the video, as Drew recounted, "drove hundreds of thousands of people to the website. Our beta waiting list went from 5,000 people to 75,000 people literally overnight. It totally blew us away." Are you curious to see their Minimum Viable Product? Find it here.
Why would you spend time on getting feedback?
Startups are usually built on great ideas. A lot of entrepreneurs are very excited about their future product, therefore, they are almost sure it is going to work. In our opinion, coming up with an idea is the simplest thing in the whole process. You do not really have to bring a new one on the market. There are lots of similar ideas out there that were transformed in great businesses. Therefore, what you must do for a startup to be successful is to find out what the best way to implement the idea is and see if it solves any problems people might have. You are not the customer, they are. Therefore, make sure they will need it, buy it and use it. That is what we try to do at Thinslices every time we have a new project.
If we take a look at the 12 principles of Agile software, we'll find that the role of feedback is mandatory for each part of the mobile product development process. For a deeper perspective, let's see the graphical representation that Brian Harry includes in his article about the importance of feedback in software development.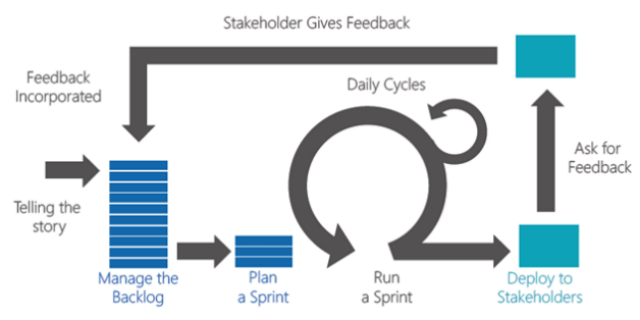 This is how Brian Harry extended the structure of the Scrum cycle in order to include stakeholders.
On top of creating this feedback structure, make sure you know what kind of feedback you want. Based on Brian Harry's opinion, there are at least 4 categories:
Feedback on Priorities
This type of feedback has a lot to do with good communication between stakeholders and the development team. They establish how the process will be organized and what has to be delivered at the end of the project. Here, Brian explains the Agile Project Management solution. This method provides a web-based view of the planned work and progress that make the whole prioritizing part easier.
Feedback on Design
Design is very important for your mobile product. Most of the times, users decide to buy or install a mobile application based on how it looks. That's why, before building a user story, the team has to establish user experience details and know how the scenario will work. Feedback has an important role during this phase because the challenge is big: developers must translate clients' requirements into a design that will meet their needs.
Feedback on Working Software
Making sure that what you have been working on has good functionality is not going to happen if you don't ask others for their opinions. To save time and build the right product, you must solicit feedback early and often even if the product is not finished. Having the chance to change things while developing the product is way better than realizing it is not going to work. During the final stages, it would take a lot of time and money to make improvements.
Feedback on code
Even if a developer knows very well what he is doing and he's very good at it, feedback really is a huge part of the process. If those 3 types of feedback we have just described emphasize the relationship between the development team and the stakeholders, this one enables feedback among developers. It is a good way for developers to learn from each other and become better at what they do.
How does Thinslices include feedback in the development process?
When you develop a mobile application, it is very important to focus on user experience. In order to create a friendly interface and a simple mechanism, we try to hear out clients' opinions. That's why we looked for a good option that would fit our needs. In the end, we decided to build our own bug tracking tool.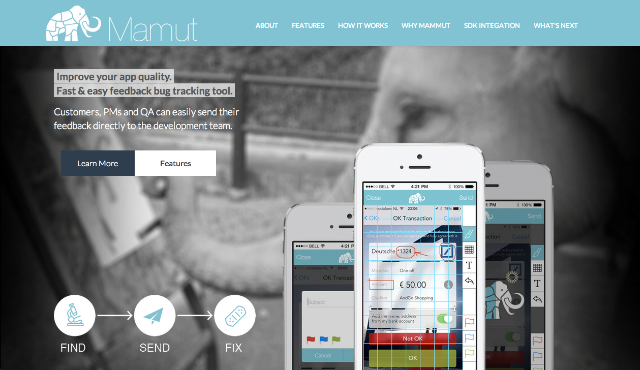 Mamut is a user feedback tool developed by Thinslices in order to facilitate communication between product owners and the development team. Mamut works by integrating feedback into mobile apps or web applications/web sites with a single line of code.
For mobile apps the tool is activated whenever the user shakes the device. At that point a screenshot is taken and the user has the possibility to annotate that screenshot with drawings and a resizable grid, in order to communicate to the development team things that need to be different on the screen. The resulting annotated screenshot is emailed to the team with additional information about the application (version, device type, OS version, etc).
On the web, the tool works by displaying a small button overlay on the screen. When the button is clicked, a screenshot of the browser viewport is created which can be annotated.
Mamut helps us save time and money. More importantly, it facilitates the communication between the development team and our clients. Getting real-time feedback from users is mandatory in this kind of activities.
Obviously, there are lots of tools that can help you get the job done. The important part is to decide what kind of feedback you are looking for. Once you know this, you are ready to search for alternatives.
Other ways in which we incorporate feedback in our working process:
we always encourage our team members to share ideas even if they are working on different projects. For example, once a week developers read code written by one of their colleagues and give feedback on it. This method helps them improve their skills, discover if something goes wrong and correct the mistakes.
we organize daily meetings, calls with our clients, in which we take a look at what we had worked on the previous week.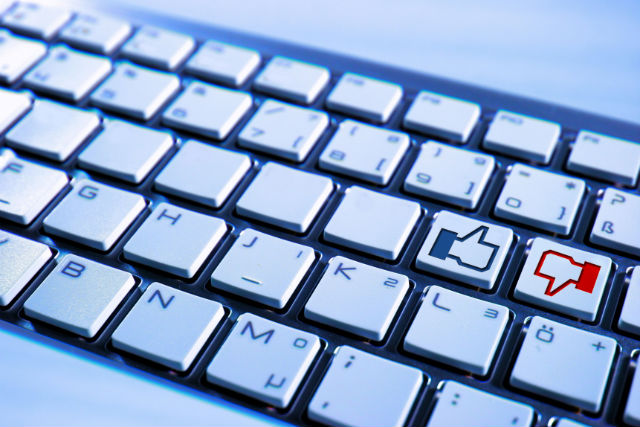 Conclusion
4 important ideas on how you should incorporate feedback in the product development process:
Once you start working on a product, you are ready to get feedback. Discovering mistakes at the right time and improving them immediately is the most efficient way for creating a qualitative mobile product.
Decide what type of feedback you want to get and from whom. You must have an organising feedback method. You might want to ask for users' opinion because you want to make improvements on the user experience area, but at the same time you might want to get feedback on code. While the first option implies the client, the last one enables better communication between developers.
Use feedback tools! There are so many tools out there. Choose one or two that will fit your needs!
A big project requires a lot of work. Even if your team members are focused on finishing their tasks, do not forget to integrate feedback in the process!
So how do you incorporate feedback in your product development process?
YOU MIGHT ALSO BE INTERESTED IN
The Essential Role Of Trust In Product Development
As you get ready to build your product, you'll need a team you can trust to take the best possible decisions.