Romania has become one of the world's preferred places for international companies in terms of IT outsourcing. Many IT universities, plenty talents to choose from and lower rates compared to western countries.
And that's OK in some way. It's good to have growth and investments in the country. The problem is that we also need to learn and get better at creating new startups. Many are involved in the outsourcing business, but very few companies actually focus on building new products and even fewer people are starting their own businesses.
Great ideas are starting to come out, and we are seeing some success stories, but there is still a long way to go. We believe that every one of us, in Iasi and in Romania, should get involved as much as possible in supporting the creation of intellectual property and in shifting the focus from outsourcing to innovation.
Last weekend we had the opportunity to host the 2017 Codecamp Hackathon. The idea was to bring together teams of 5 members max that will try to "hack" people's habit of learning. The outcome should have been something simple, workable and most important, useful for the user.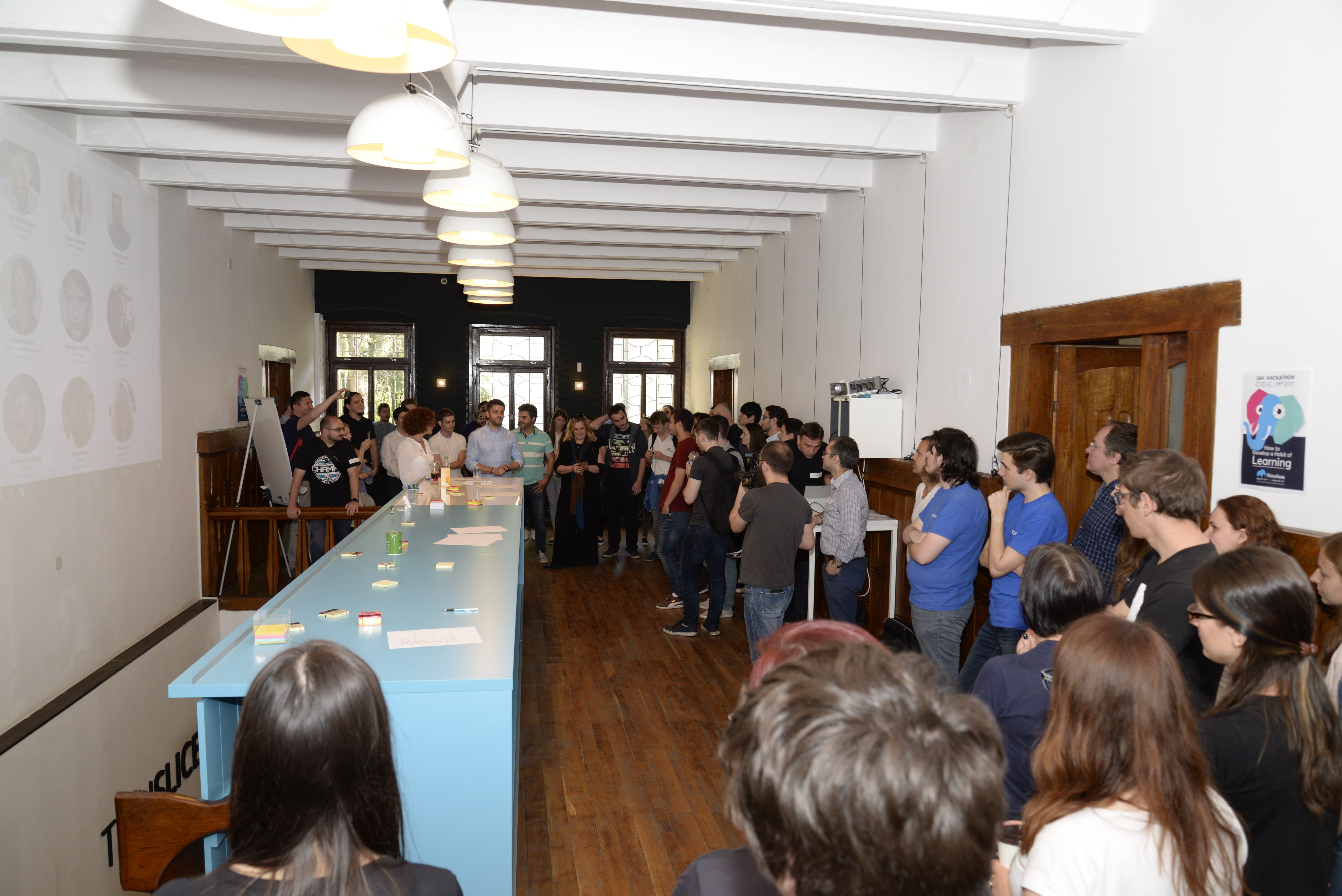 After 24 hours of coding, a dozen of mentoring sessions and a lot of coffee, two teams won the big prize and showed everyone that you don't need weeks of planning and never ending meetings to create a working and usable product.
We joined this movement because it is one of the steps towards creating an IT environment driven by innovation and disruptive ideas. It's vital we all contribute to the growth of our local community and strive to get people together to drive the much-needed change. And this should become a habit for all of us members of the IT community.
Visit our Facebook page to get a glimpse of how things happened.
WORK AT THINSLICES
Come visit us at the museum!
We are Thinslices, a family of elephants who build technology products and develop mobile apps for startups. You might have seen us on Bored Panda.