It's a question that our team members are constantly thinking about.
We don't have a standard answer to this question, but from the discussions we oftentimes have with our colleagues, we realised that, first of all, you really need to be in love with what you do.
I was just talking about this one morning with my colleague Bogdan, backend developer, and he was telling me that for him it's very important to be working with a team of committed people who care about the product that they are working on.
Bogdan believes that what he does is actually much more than mere programming. He tries to contribute as much as possible to every part of the product.
"Although my main role is that of a programmer, I try to see what the client wants, how we can implement his feedback and, even if I do backend, I am also very interested in the interface of the product. That is why this sprint I've started working with my colleagues who do frontend. By adopting this pair programming approach, we actually started solving problems much faster than before."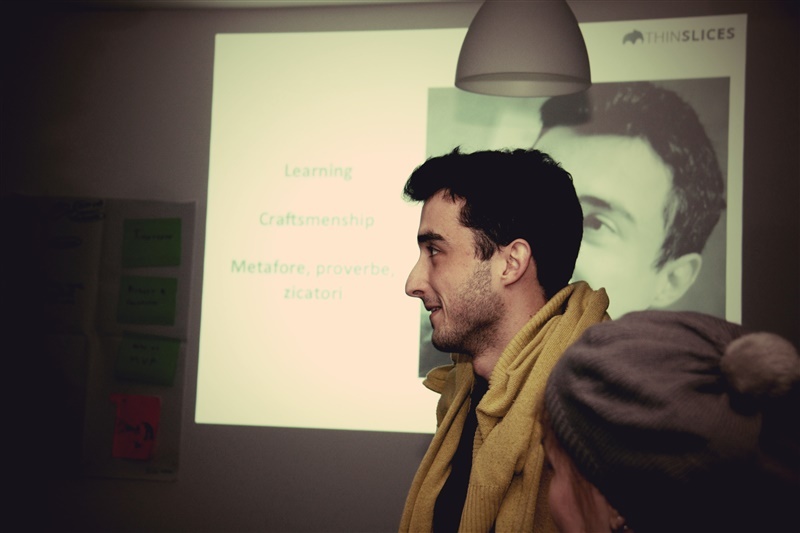 Bogdan has been a part of our team for four years now. Previously, he worked as a programmer for an IT giant company in Italy. He left the company because, although it was interesting working there, each team member would only tackle his small slice of the project and the colleagues in general were not interested in working at the product as a whole. They were all small wheels in a slow-moving mechanism where there was no room for initiative or diversity.
"Here, I'm happy to be working with the latest technologies, I don't get to experience routine, and face challenges at every step, be they technical, project-related or human-related. In order to overcome them, I need to collaborate with the whole team. These challenges can represent a disadvantage for some people, but for me, not being part of a routine is one of the most important aspects that make me love my job. The most important thing for me is to have a group of people whom I can communicate with and solve the problems in a fun and constructive way."
"This is how I feel and I love what I do!"
We continued discussing the technical problems that may come up and how important it is to use creativity in order to find an innovative solution.
We also discussed about the options that he has to work with various technologies depending on what he can do to help his team and the problem that requires his expertise.
"I don't have any restraints in what concerns working with other technologies apart from those that I already master. It's a versatile domain. You don't have to limit yourself to learning a single technology. You can easily learn a new technology, once you master a certain programming language. It's like having new toys :) For example, if I want to learn iOS, in a year or two I can reach a pretty advanced level."
Following this discussion, I realise that each of us is responsible for his/ her destiny and the professional path that he/she wants to follow. What makes you better, are the challenges that you overcome.

Experience has taught us that it's important not to seek the comfort given by certain mental patterns that have become routine, but to be inquisitive and open to learning new things.
It's also important to have initiative and an intrinsic desire to continuously improve the product that you are working on, while trying, as much as possible, to thoroughly understand the product (both backend as well as frontend). Last but not least, it's important to be involved and willing to do your best in order to help your team on the way to performance.
WORK AT THINSLICES
Come visit us at the museum!
We are Thinslices, a family of elephants who build technology products and develop mobile apps for startups. You might have seen us on Bored Panda.