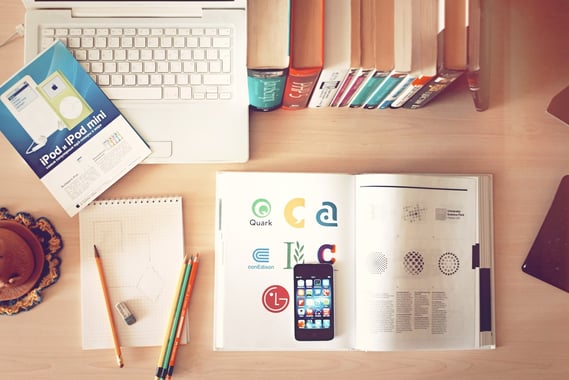 All of us choose to do complicated stuff. It's a strategy that really helps people push their limits but it's not always the best way to go. There are moments when without every day exercise, in time, you won't be able to solve any small problems. This can occur to absolutely everyone. Right now, let's have a deep look in how to write code and what programmers do in order to perfect themselves.
They say good programmers know how to program. But what about the ones who don't?
Talking to one of our colleagues, Daniel, we found out how our developers improve their skills and knowledge. From time to time they do some stuff that is not work-related - math and logic problems, online tests, and read articles on different subjects. Even if they are good at what they do (for example, Daniel does a great job on iOS), they know there's a learning process they must be going through. Programming is about constantly feeding your brain. And what's the perfect way to do that if not having every day habits?
A big number of programmers just write code. Some of them have even forgotten what real programming is about. Here you'll find an article on this subject. Don't act surprised if you meet senior developers who struggle on important problems, or even on smaller ones. Giving them the FizzBuzz test for an interview doesn't seem so wrong now. It might look trivial to professional programmers, given that it is actually intended for students. The thing is that the majority of computer science graduates can't finish it. And some senior programmers spend 10-15 minutes to come up with a solution. If you're curious to see how a FizzBuzz question looks like, here's an example:
"Write a program that prints the numbers from 1 to 100. But for multiples of three print <<Fizz>> instead of the number and for the multiples of five print <<Buzz>>. For numbers which are multiples of both three and five print <<FizzBuzz>>".
All in all, programming is not about writing code. It may be if you have lower standards. But if you want to become better at this, you need to know that every day requires extra investment.
Here are some tips from our developers:
If you have the chance to switch technologies, don`t take so much time to think about it! iOS and Android technologies may seem alike, but once you've been working on both of them, you will discover you'll be able to solve some problems more quickly. Not to mention that this is a very good exercise for your mind;
Take some time to read stuff about new technologies and new practices!
Watch and learn from Apple Engineers! We do this every Wednesday at the office. Here's the link.
Evaluate yourself by taking online tests!
How do you take care of your brain?
Happy programming!
YOU MIGHT ALSO BE INTERESTED IN
The Essential Role Of Trust In Product Development
As you get ready to build your product, you'll need a team you can trust to take the best possible decisions.