February seems to have been a tricky month for newly-released iOS apps. Discovering fresh apps was a little difficult, mostly because we usually focus our efforts on showcasing serious apps. Nevertheless, we managed to put together a list that we hope you find useful.
Here is the brief list of the 10 apps that most impressed us in February 2015.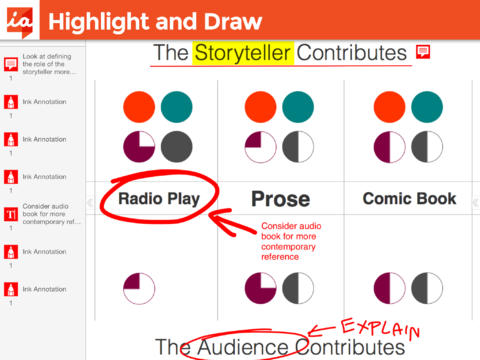 1. iAnnotate PDF. In a nutshell, this is an app that can be used for reading, marking up and sharing PDF, Doc and PPT files. Image files can also be modified with iAnnotate. This one is by far one of the most remarkable apps for collaborating, especially for people who are involved in writing activities. After all, managing and editing documents is one of its innate features. As other good things in life, it isn't free and can be purchased on the App Store for $9.99.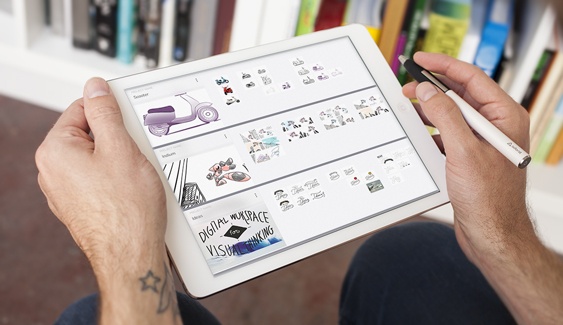 2. Forge. With an eye-catching design, this app is specifically designed to help users with tough brainstorming sessions. It integrates with Dropbox and the Photos you've already taken with your iPhone. It lets individuals create boards for new ideas and gives them the freedom to develop their own sketches. A variety of brushes, colors and layers help users to design the perfect prototype. Since it is difficult to make the difference between a good sketch and an average one unless placing them one next to the other, all of these can be displayed on the project wall. Many other features await future Forge users. Forge can be downloaded on the App Store and is completely free of charge.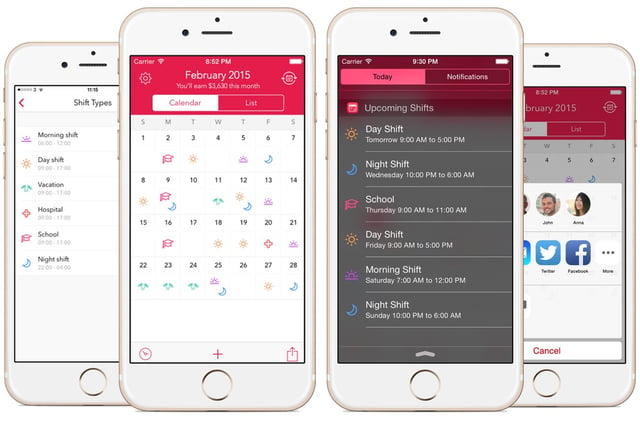 3. Shifts. iPhone users all over the world have lately been unimpressed by the built-in Calendar app that their iOS devices come with. Shifts was especially developed for people who, as unsurprising as it might be, work in shifts. By using this app, users can set the exact time they need to start work. It's difficult for a person outside the traditional 9 to 5 schedule to focus and remember the exact dates and hours when they're due at work. Individuals have the ability to add up to 2 shifts per day and they can can clone their weekly agenda until they create a whole monthly plan.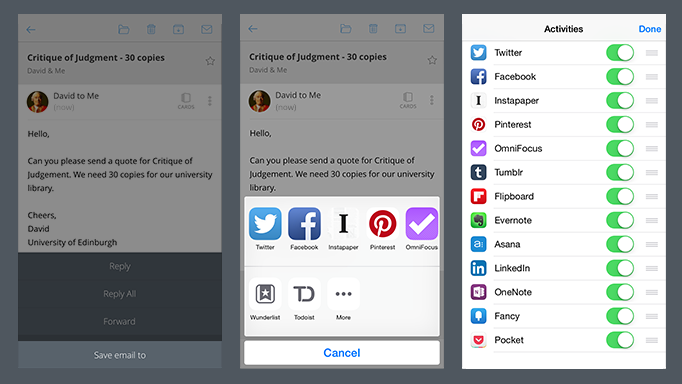 4. CloudMagic Email. This is one of the most popular emailing apps of the last couple of months. From all the interesting features it comes with, the neatest advantages of all are that it works with many email providers and integrates with a lot of other apps. This way, users can read electronic mail from Outlook, Gmail, Yahoo Mail, AOL and other IMAPs, and have the possibility of saving messages to Evernote, Todoist, OneNote, Trello, Asana, Instapaper and other apps. CloudMagic Email is easy to use and doesn't even eat up a lot of battery juice. It is free to download on the App Store.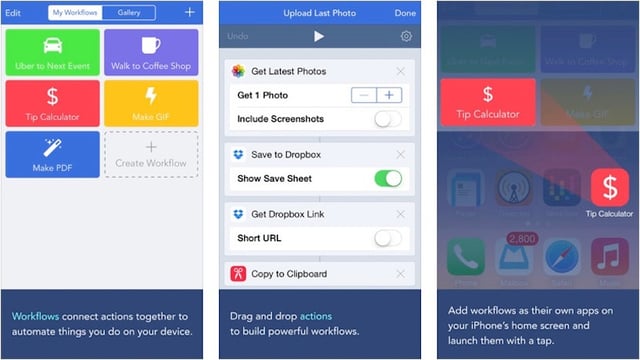 5. Workflow. This is a simple personal automation tool, with the help of which users can drag and drop objects from their phones, thus creating efficient workflows. In fact, Workflow is so powerful that it allows users to do almost anything, from creating animated GIFs to getting directions to nearby restaurants. As is the case of other remarkably useful apps, it isn't free to download in the App Store and comes at a cost of $6.99.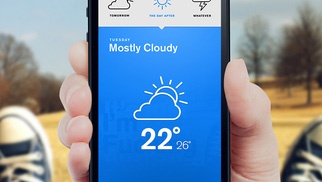 6. Authentic Weather. Say 'Hello!' to the first social network that's based on users' opinions on the weather. If you're just starting a trip and want to know how chilly it is where you're going, just use Authentic Weather. If you want to share the weather with your friends, you can always do so with the help of the same app. It's known that individuals' perceptions are unbiased, when compared to weather forecasts. Moreover, weather info is broadcasted in real-time, from real users and from the actual scene of action. The app costs $0.99 and can be purchased on the App Store.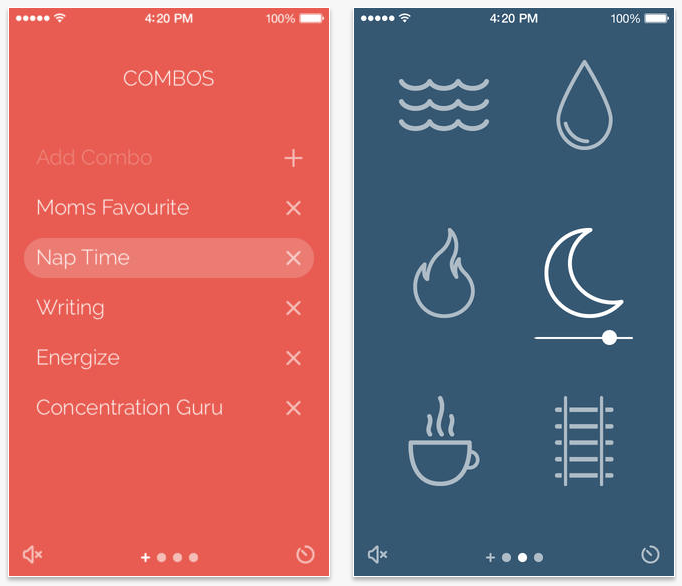 7. Noisli. It's difficult to relax while staying focused, particularly when you're under a lot of stress. That's where Noisli comes in. The app is basically a collection of soothing sounds, which help employees to better aim their attention at their tasks. Included in the sound collection, the following: rain, thunderstorm, wind, forest, water stream, bonfire and many others. Sounds are also available offline. 'Noisliers' can also make use of a built-in timer function, which will gradually fade out sounds, as they come closer to the end. The app costs $1.99 and is compatible with iPhone, iPad and iPod touch.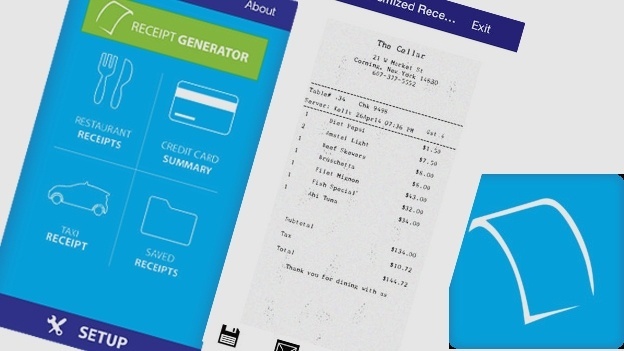 8. ReceiptGen. Tracking your personal finance can be easy, particularly when you have an iPhone app for receipts at hand. This receipt generator was designed to help people better understand their expenses. All that users need to do is take a snapshot of the receipt, and later on use it in case they ever need to get reimbursed. Say 'Goodbye' to lost or misplaced receipts. The app costs $1.99 and is compatible with all 3 types of iOS devices.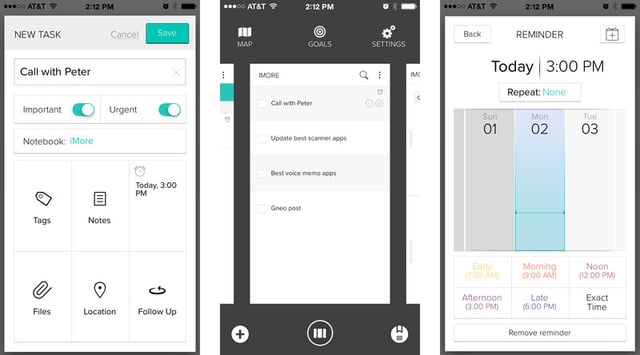 9. Gneo. This is a practical productivity tool, which gives a helping hand to users struggling with tasks and deadlines. The app is a combination between a classic calendar and a task manager. It alerts individuals of reminders, follow-ups and important meetings, and has the right features to mold over anyone's agenda. It costs $9.99 and can be downloaded on the App Store.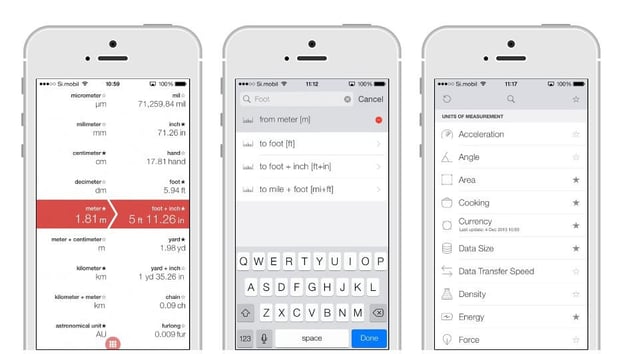 10. Vert. This is one of the most efficient iOS converters out there and will automatically help you understand over 164 currencies in relation to your own. But wait, that's not all. The power of Vert doesn't just resume to units of measurement. With its assistance, anyone can even convert clothing sizes and rock climbing grades. The app costs $2.99 and is compatible with iPhone, iPad and iPod touch.
If you feel like we've left out an app you liked in February, please let us know in the comments. We'll do our best to include it in the list of iOS apps of March.
<em>Image credits: <a href="http://thesweetsetup.com/shifts-iphone-work-calendar/" target="_blank" rel="nofollow">The Sweet Setup</a>; <a href="https://www.apple.com/itunes/" target="_blank" rel="nofollow">iTunes</a>; <a href="http://thenextweb.com/creativity/2015/02/24/stylus-maker-adonit-launches-forge-visual-brainstorming-app-for-ipad/" target="_blank" rel="nofollow">TheNextWeb</a>; <a href="http://blog.cloudmagic.com/2014/12/03/save-emails-to-evernote-wunderlist-pocket-onenote-and-more/" target="_blank" rel="nofollow">CloudMagic Blog</a>; <a href="http://www.actualidadiphone.com/2014/12/13/workflow-automatiza-acciones-en-ios-con-esta-app/" target="_blank" rel="nofollow">Actualidad iPhone</a>; <a href="http://limoobile.com/14187/authentic-weather-ios/" target="_blank" rel="nofollow">Limoobile</a>; <a href="http://churchm.ag/noisli/" target="_blank" rel="nofollow">Churchmag</a>; <a href="http://www.t3.com/features/best-iphone-apps-uk" target="_blank" rel="nofollow">T3</a>; <a href="http://www.imore.com/gneo-ios-helps-you-focus-your-time-and-effort-right-tasks-right-time" target="_blank" rel="nofollow">iMore</a>; <a href="http://macreview.com/2013/12/vert-2-review/" target="_blank" rel="nofollow">MacReview</a>.</em>
YOU MIGHT ALSO BE INTERESTED IN
The Essential Role Of Trust In Product Development
As you get ready to build your product, you'll need a team you can trust to take the best possible decisions.