This week we have looked into some apps for people interested in learning how to program and code. The first one we have selected is designed to help children to learn basic coding skills. Adults can use the following two apps we will describe after focusing on the one we mentioned above.
Hopscotch, Programming Designed for Everyone: coding for kids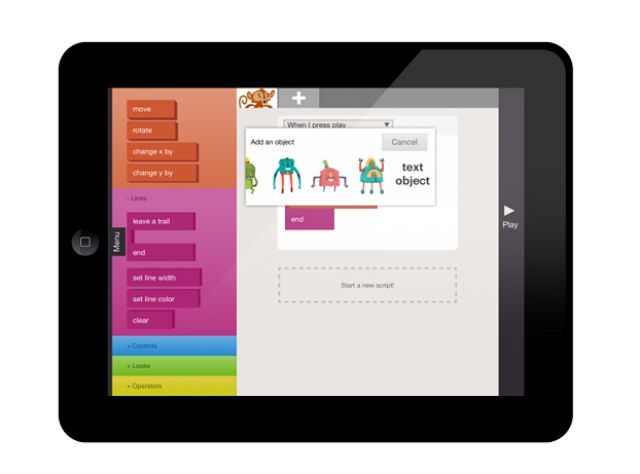 Hopscotch is an application designed for iPads that is free to download in the App Store.
The app helps kids learn how to code beginning with the age of 8. The learning program focuses on gaming, in order to turn the entire experience into a pleasurable one.
Games have characters, which are displayed as attractive monsters, that kids have to use in order to build apps. This is all made possible by tapping on some buttons from a menu; each tap is automatically translated into code. In fact, to perform changes, children need to drag and drop blocks into scripts. This way, kids can actually observe how functionalities are translated into programming languages and how code gives life to characters. Hopscotch therefore thoroughly and accurately explains to children that it's through pieces of code that they can create games and apps.
Not only can children create applications, but they also can make their device interact with the code: Hopscotch uses the iPad's functionalities in such a way that shaking and tilting the iPad runs code.
For little eager learners, advanced levels are also available.
Codecademy

: Code Hour
Codecademy: Code Hour is for adults who are interested in learning how to code. It is free to download in the App Store and it is available both for iPhone and for iPad.
Code Hour is based on a specific principle: translating regular phrases and expressions into code. Users are requested to communicate with a digital entity, once they access the app.
This learning methodology is a simple way to turn coding beginners or simple aficionados into advanced programmers, who understand the structure of code.
As is the case of Hopscotch, Code Hour is structured as a game. Users advance through levels and are rewarded with stars, depending on their personal performances.
Codecademy is also an online resource for people who want to learn code. Once they get used to creating basic website and applications, app users can advance to using the site.
Code Hour helps users understand basic things about data types, variables, comparisons, If… else and HTML.
At the end of the Code Hour experience, users will have the ability to build a website with their own personal data. Sharing the latter via social networks is possible from within the app.
Learn Programming: Coding Tutorial (by Udemy)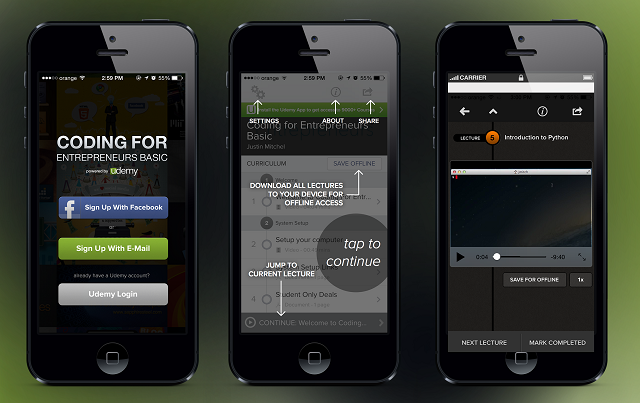 This application is available for iOS devices and it is free to download in the App Store.
Learn Programming: Coding Tutorial by Udemy consists of a series of lessons and videos that can assist users in learning how to code.
Users visualize an entire list of tutorials they should go through, in order to switch from beginner levels to advanced ones. Although traditionally, tutorials are videos, users have the possibility to also see presentations, read articles and listen to audio lectures.
Saving videos is possible from within the app.
The app helps users learn the following languages: Python, Django, HTML and CSS.
YOU MIGHT ALSO BE INTERESTED IN
The Essential Role Of Trust In Product Development
As you get ready to build your product, you'll need a team you can trust to take the best possible decisions.