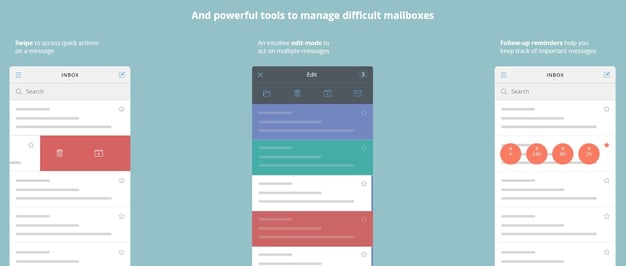 When it comes to business, emailing is indispensable. It comes in handy with people working in offices and companies sending messages to a certain audience. Besides the fact that it facilitates communication between people across continents, it's a good way to build and maintain both personal and professional relationships. Not to mention the extent to which emailing helps companies carry entire sales processes.
CloudMagic for iPhone and iPad
The App Store has a collection of incredibly effective email apps. It's your job to find the right match. Usually, deciding on a certain mobile app follows criteria such as: push notifications, advanced features, speed, compatibility etc.
This week we'll introduce you to CloudMagic, one of the latest email apps in the App Store. Even if it's new on the market, the app has already gained the trust of some popular companies, thanks to its capacity to manage email accounts easily.
How CloudMagic looks and feels
Given that its interface has a somewhat traditional design, the app is simple to use and provides a great experience. The fact that it allows users to manage different accounts from the same place can be a release most times. By swiping left, they can reveal their accounts or they can see labels and other folders within one email account easily.
When you first enter the app, you must add at least one email account and choose from multiple providers and services such as Gmail, Yahoo Mail, Hotmail/ Outlook, and so on. The login process is extremely simple, since all you have to do is introduce your credentials.
What makes CloudMagic different from its competitors
Users have huge expectations and very little patience. They don't like to spend much time looking for something they need. That's why they go for certain tools and apps. They want their problem to be solved. The main feature that CloudMagic has and other email apps don't is the ability to search across email accounts. This is extremely convenient, as users don't have to go through each account in order to search for the email addresses they are looking for.
Other features
the app switches accounts fast, so users can send or receive messages from different email addresses;
the search feature allows them to find everything they need, no matter how many accounts they have;
the app provides instant notifications for all types of email services;
connecting to other tools is not a problem anymore; users can do their work right from the inbox. If they want to enhance their workflow, users can choose between Salesforce.com, Zendesk, Pocket, OneNote, Todoist, Trello, Asana and MailChimp.
by using interactive notifications, users can mark an email as read or delete it. They also can attach files from iCloud Drive or other file storage services.
CloudMagic keeps all the information in just one place, so there will be one Inbox for all the email accounts;
it provides complete support for Microsoft Exchange (Exchange 2003, 2007, 2010 and 2013)
by adding a passcode lock, users can secure their data;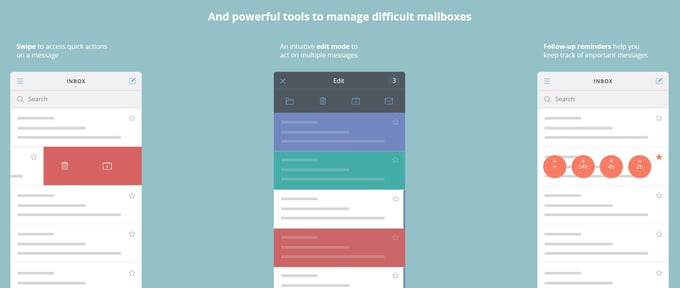 Conclusion:
According to Email Statistics Report, the total number of worldwide email accounts is expected to increase from nearly 3.9 billion accounts in 2013 to over 4.9 billion accounts by the end of 2017. Therefore, email continues to be an essential component of the online experience. Business email services also remain extremely important for professional activities since, back in 2012, email used to take up 28% of workers' time.
Verifying inboxes and sending emails takes time, so finding the right tools that can help you enhance your workflow should make a world of a difference. CloudMagic seems like the right match. The app is free to download and use (you'll get 10 accounts).
YOU MIGHT ALSO BE INTERESTED IN
The Essential Role Of Trust In Product Development
As you get ready to build your product, you'll need a team you can trust to take the best possible decisions.