Iulia, our designer, has shared with us one of her latest discoveries in the area of prototyping - Marvel App, a free app for mobile and web that doesn't require any coding.
An all-time user of Fireworks, Iulia claims that Marvel is a lot easier to use, as it encompasses all stages of the incipient design process within a single app. Therefore, once a Dropbox account is setup, files can be uploaded (in any available format) and then transformed into jpegs by Marvel. Photos can be connected via hotspots and then browsed through just like an ordinary prototype.
The main pros
Simplicity
Prototypes are a lot easier to generate in Marvel. Other wireframing and prototyping applications, such as Adobe Fireworks, involve several stages for the same process: setting and arranging hotspots in Fireworks, then going to a setup and build tool (such as TAP), waiting for the Dreamweaver library files saved in Fireworks to upload to FileZilla, and having to do this each time, even for the smallest change. With Marvel, once you have all the files you need in Dropbox, it's all quite easy.
Rapidity
Login is possible with a Dropbox account, uploading the files you need is very fast, and your .psd files are converted to .jpegs in an instant. All this takes very little time (we obtained a flow of 3 screens in less than 10 minutes).
Also, anything you change in the psd file, in Dropbox, updates instantly after refreshing the page of your prototype in the app.
Things are even easier on your mobile phone: sketches can be photographed, linked via hotspots and then turned into a shareable prototype.
Link generation
Once the app prototype is created, a link is generated that can be shared with other people (clients, advisers, investors, friends).
App icon
Moreover, an icon can be added for your prototype, so that it resembles an already finished app.
Nice look & feel
...as the screenshots show.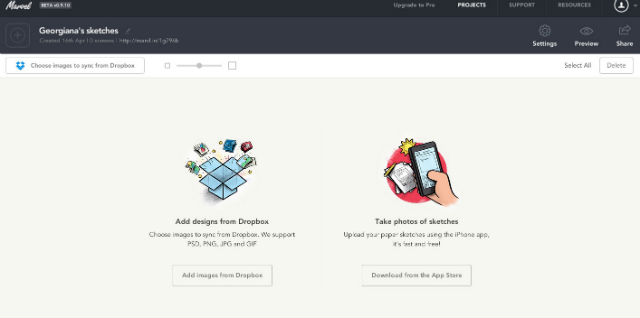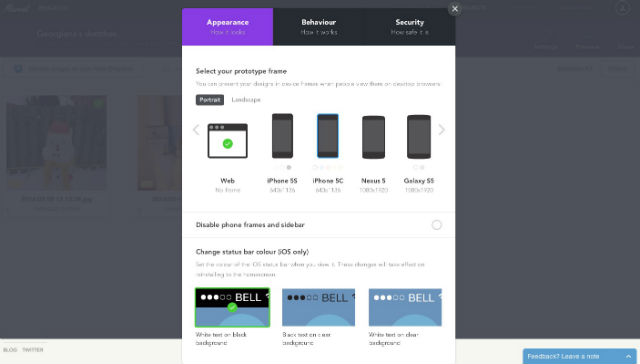 It also has a very intuitive user experience. With very little to no experience in design, impressive things can be achieved by anyone.
There are little things to improve on Marvel. Among them, support for more formats (vector files, for instance) and tools for wireframing would be the most important.
YOU MIGHT ALSO BE INTERESTED IN
The Essential Role Of Trust In Product Development
As you get ready to build your product, you'll need a team you can trust to take the best possible decisions.