These days, mobile floor plan apps help you save a lot of time. We have just included an App of the Week section on our blog. Sharing is caring, so let's see what we have for you on this Tuesday.
If you ever decide to make some changes in your life and in your house, MagicPlan is the perfect solution.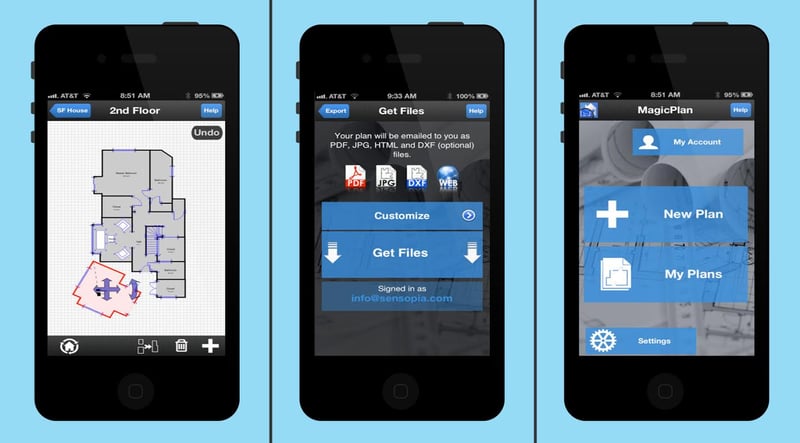 You don`t have to hire an expert anymore to measure your rooms and draw your floor plan. You can do it yourself and it does`n take much time. You can finish your work in a couple of minutes. What you need to do is take some pictures with your iPhone or iPad. Give this link a try and see how it works.
It is ideal for professional use: Real Estate, Agents, Craftsmen, Adjusters, Firemen, Architects, Home Inspectors, Interior Designers, Small Businesses, Furniture Retailers and many more. MagicPlan can also be used by people who want to redesign their house. Your children will also be able to get the work done like a pro.
If you`re interested in their pricing, you can find all you need from here. There`s a free version of the application too.
All in all, we think this is an app which does a pretty good job when you want to make some changes inside your house. The thing we liked the most is that you don`t have to move the furniture, to draw or measure. It`s simple to use. And that`s what users are looking for. If you also want to edit and decorate your house, you can connect it to Floorplanner.
Happy app-ing!
YOU MIGHT ALSO BE INTERESTED IN
The Essential Role Of Trust In Product Development
As you get ready to build your product, you'll need a team you can trust to take the best possible decisions.