At the moment, mobile strategies have become a must in almost every product development process. As we tried to highlight in a previous article, going mobile is not a choice anymore. It's more like a huge opportunity for your business. Not to mention that mobile products sell more and faster because they offer companies access to a large audience.
At the same time, it is tricky business. Deciding which way to go - mobile-first, mobile-only, or mobile-after - requires some market sizing, competitive analysis, customer development and a complex evaluation of your entire idea. In a nutshell, evaluating the market for a future MVP is essential for a clear business strategy. Before seeing if the mobile-only strategy is a good choice for startups, let's have a look at users' mobile expectations:
Studies show that users have low tolerance for buggy apps. Only 16% of them will try a failing app more than twice:
Also, they expect apps to be faster than mobile websites. For a startup in particular, immediate response rate is a must. Elseways, potential clients may be irreparably deterred.
Takeaway: Meeting your users' expectations requires a great mobile business strategy. The earlier you can figure out what your product needs at a certain moment, the better. Make sure you develop something that your users would need, like and pay for.
What would a mobile app do for your idea?
Studies show that users spend more time on apps
It builds trust and increases retention
It ensures focused display of information and less clutter
It is usually faster than mobile websites
It can be used without being connected to the internet
It offers you the possibility to add new, extensive features
Why isn't mobile-only the best choice for new startups?
Mobile users are 67 percent more likely to make a purchase from a website which is mobile friendly. When you have just an app, there is a big possibility to lose an impressive number of users. The majority of users prefers both: mobile devices and PCs.
Distribution and discovery of mobile apps is a huge impediment. Making your mobile app popular in the App Store can be very hard. Firstly, there were at least 1,100,000+ third-party apps officially available on the App Store in 2012. The competition is harsh. Secondly, the whole process can take a lot of time. It can also depends on the geographical areas where you want to promote your app.
Users' decision to use mobile apps instead of mobile websites is based on the type of information they look for. For example, Nielsen's study on the usage of travel-related mobile apps and websites during June 2012, shows that Americans' decision to open an app or their mobile web browser depends on the type of travel information they seek. They prefer native apps for guidance and the mobile web for trip planning. Runaway: If it goes mobile-only, there's a huge possibility that your startup will lose a big number of clients. Why? Because they don't use mobile apps and you don't give them another alternative.
If your business model doesn't fit the mobile-only strategy, it's going to be hard to kickstart your business. If your core value proposition is the mobile app, then you can give it a try. Keep in mind, however, that you will be limiting your audience (your product can be accessed only by mobile users. What happens to the rest of them?).
Mobile-Only is difficult to iterate. First of all, the distribution part can be difficult. Native apps are distributed through app stores and markets controlled by the owners of the platforms. The approval part takes a while. On the other hand, HTML5 is distributed through the rules of the open web: the link economy, whether through search or social platforms.
Having just a native app and keeping it up to date means more work for the enterprise, requiring development, testing, and distribution for different platforms rather than simply updating a website.
A typical native app may take longer to build than an equivalent web app would. At the same time, it is advisable for startups to launch their MVP as soon as possible in order to get feedback; this is why a mobile website might just work best.
Start on web unless the core value proposition is the mobile app!
Running a startup isn't easy at all. That is why entrepreneurs should keep the process very simple. Going mobile shouldn't be a quick decision. If it is your first startup, you probably don't have anyone in your team who has built a good mobile app before, your product is not defined yet and you don't have so much money to spend on ads.
Mobile is more challenging than the web. There are businesses that went mobile-only and had a huge impact on the market. What made them successful? The fact that the core value proposition was the mobile app.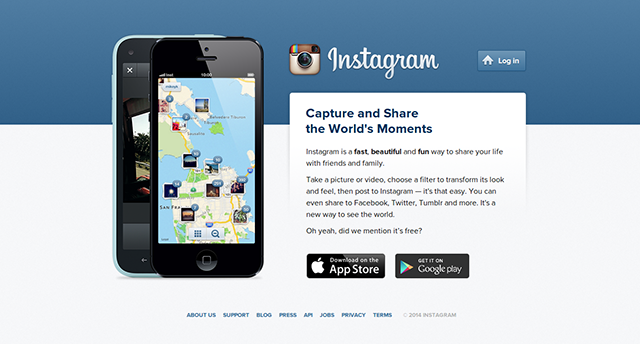 Instagram is the photo-sharing app that had huge success in the mobile area. It grew to 30 million users in less than a year and a half. The app used to live only on mobile. Two years ago, the company decided that the Instagram profiles must be brought to the Web, so that people enjoy them from desktops and laptops.
What reasons did they have?
First of all, they wanted to give users a simple way to share their photos with more friends and to make it easier for them to discover new users on the Web. More than that, they wanted to provide a larger view of the photos (6x6-inch format) and improve the sharing process: users can easily follow others, comment, and like photos.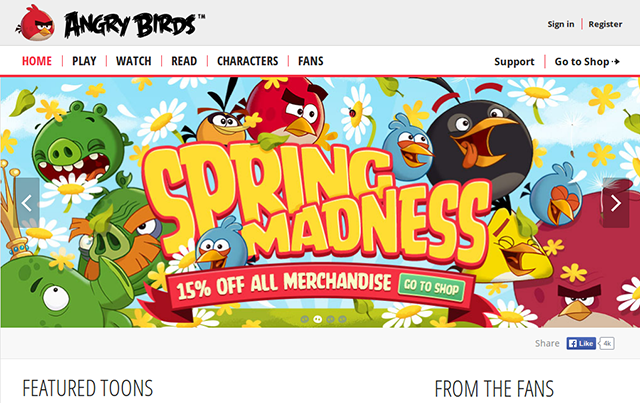 Angry Birds was first released for Apple's iOS in December 2009 and had a pretty interesting evolution. Later on, the company developed versions for other smartphones including Android, Symbian and Windows Phone platforms. Even if they first launched the app in the "mobile only" version (and had huge success), they needed to offer a complete user experience. So they created the web version.
Conclusion
Mobile strategies should be included in every business strategy. The most important thing is to discover which of them fits your product. It's true: Instagram, Angry Birds, RunKeeper went for the mobile-only strategy and ended up very well. Anyway, remember that even Instagram learnt from its mistakes: its first product, Burbn, was a complete failure.
Things won't necessarily be the same for you. Depending on the product you're selling, you should:
Do a market research and figure out how your clients look like and what habits they have!
Not make a decision based on general statistics. Figure out what fits your product better and wait until you are prepared for going mobile. After all, testing the MVP will help you decide what the proper course of action will be. Until then, web first should be the right choice.
YOU MIGHT ALSO BE INTERESTED IN
The Essential Role Of Trust In Product Development
As you get ready to build your product, you'll need a team you can trust to take the best possible decisions.