ABCs of mobile payment apps
Mobile paying refers to Money rendered for a product or service through a portable electronic device such as a cell phone, a smartphone or PDA. Using m-payment, a person with a wireless device is able to pay for items in stores, restaurants or any other site where payment for purchase is required.
Any payment instruments that include cash, bank accounts or debit/credit card, and Stored value accounts (SVAs) such as transport card, gift card, PayPal or mobile wallet can be considered part of mobile payment transactions.
After revolutionizing access to information and user experience, most mobile giants out there are thinking of ways to redefine the payment industry. Google, Apple, some of the more "traditional" banks and even social networks are developing applications that facilitate financial operations online and offline.
Is Google Wallet the next best thing for mobile payments?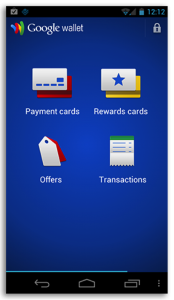 The system Google Wallet provides was among the first to revolutionize the world of the credit card. Once you download the Android app, information regarding credit and debit card can be stored, as well as gift cards. In-store purchases are made available by simply touching the phone to a PayPass reader and keying in the PIN.
Although, in its early beginnings, Google Wallet only worked with a restrained number of banks and credit cards (a prepaid Google and a Citibank), during the past 3 years Google has done a good job of broadening the spectrum: MasterCard, Visa, Discover and American Express are also accepted. Its main disadvantage, however, remains its adaptability to a limited number of phones (among which some Samsung models, some LGs plus the iPhone).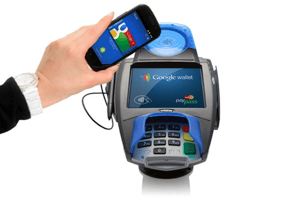 Google Wallet is believed to overthrow PayPal from the top-ranked mobile payment services. Due to enabling payments in local stores (yes, there actually exist stores in the US that operate the funny-looking device for m-payment), the app makes the job easier for buyers that aren't keen on credit card swiping.
Disappointed iPhone users who didn't benefit from the wonders of m-payment can rejoice, since Google Wallet is also available for iPhone, as of late 2013. In spite of lacking NFC (as all Apple mobile devices), the app offers payment functionality: storage of credit/debit cards info, the possibility of sending money to anyone who owns an email address, the ability to purchase on some mobile stores. Just like its fellow Android version, Google wallet is only available in the US.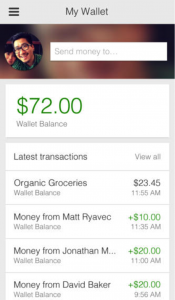 But Google Wallet suffers from a number of drawbacks. The limited number of phones it works on, the low rate of diffusion for the PayPasses around the States and the reduced compatibility with the iPhone are but a few of them.
Apple changes perspective on retail
For all Apple lovers out there, Touch ID and iBeacon are probably already famous. For all the others, not so much. In spite of having registered consistent growth in digital e-commerce sales ($ 16 billion a year), Apple payment apps have not attracted as much attention as their rival Google Wallet.
Although designed less for the shops and more for the user, Touch ID shows major potential. Already available for immediate payment in AppStore and on iTunes, Touch ID plans on expanding its horizons. With the fingerprint sensor able to secure one's account, Touch ID boasts on solving most of the issues connected to losing your phone; nobody else would be able to access personal data, even less make payments in your place.
With the foremost purpose of altering indoor mobile communication, iBeacons are slowly shifting towards retail and mobile payments. Several grocery shops have already adopted the new iBeacon technology as a way to give customers insight on product info. (More on retail apps can be found here).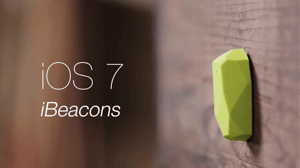 However, a closer equivalent of Google Wallet is Passbook, that works as a storage facility for boarding passes, movie tickets, and gift cards that can be made available by scanning.
Twitter to tweet more than news
Rumours are that Twitter is on the verge of signing an agreement with giant Sequoia Capital-endorsed Stripe. The purpose of the alleged partnership is to allow Twitter members to make purchases, via credit card, directly from the social network. This doesn't come as a complete shock, since Twitter has already teamed with American Express for easier purchase of hashtagged products from Amex Sync.
Online banking, easier than ever
The majority of banks today have already developed an app that helps their clients make payments from their online accounts. Some of them, however, have come up with the brilliant idea of helping customers keep track of their expenses. Simple (not a bank, per se) has made a pledge out of intermediating financial processes for customers and banks. The user-friendly interface helps users register their traditional Visa cards and collect instant on-purchase information to the app. Simple may not a second Morgan Chase, but it definitely puts online account management into perspective.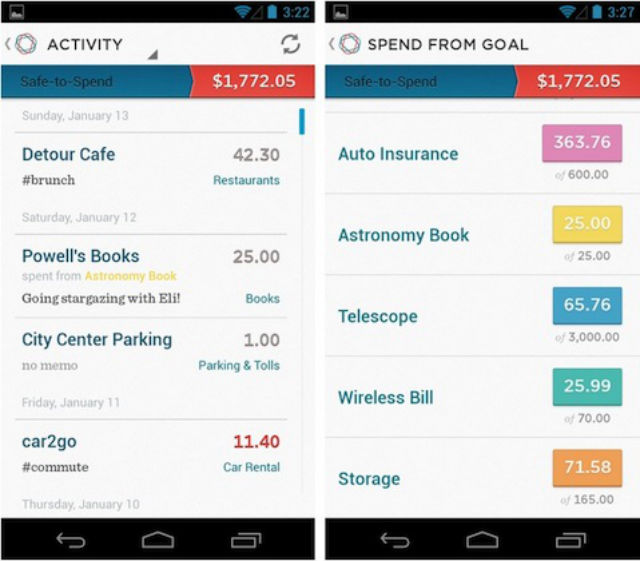 Windows Phone Wallet, a promising alternative to Google Wallet
Believed to be as efficient as user-friendly as its Google equivalent, the Wallet Hub on the new Windows Phone 8 offers about as many advantages as its opponent. Account management, m-commerce payments and NFC payments are some of the main features Microsoft champions for this model. The best part about it is that, unlike Google, it's using third-party applications to populate the wallet, which means no separate account is needed. The Wallet will simply use all the data available on the user's financial apps to offer account information or make transactions.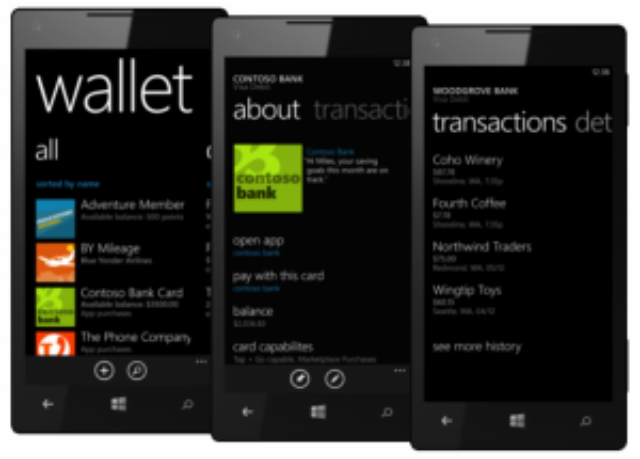 Other numerous applications exist for mobile payment. Isis, Geode, Square Wallet and Venmo are only a few. Enough to prove that the tide is high. Apps that offer good UX and functionality at a decent price are definitely going to pass the test. The only thing left is figuring out how to make them accessible outside the famous department or outlet stores.
YOU MIGHT ALSO BE INTERESTED IN
The Essential Role Of Trust In Product Development
As you get ready to build your product, you'll need a team you can trust to take the best possible decisions.