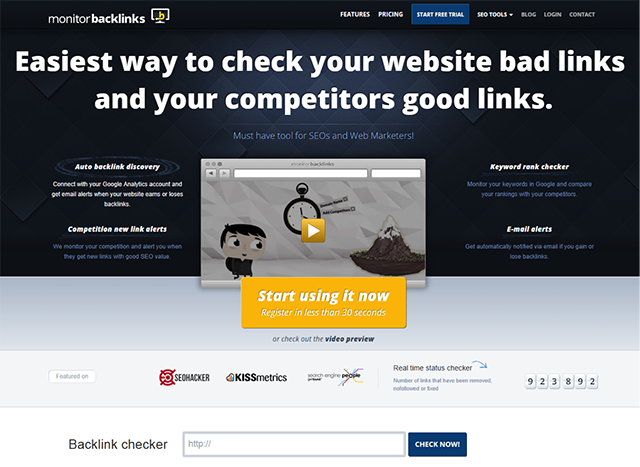 A website and a corner shop are very similar
The difference between a website and the corner shop is that there is an exact number of people passing by every day. In spite of what people that start an online business expect, when their website is launched, no one will visit it without the proper effort involved.
There are various methods of bringing visitors to a website. Some are efficient, others inefficient, some are costly and others are less costly. The important thing is to be able to measure their efficiency on a regular basis.
SEO helps measuring the efficiency of your methods
One of the most cost-effective tactics for getting relevant visitors to your website is SEO. Ideally, when someone searches for your product in Google, they should be able to see your website among the top 10 positions, in order for them to click, visit your website and buy.
Easier said than done. For this to happen, you need an optimised website and links that lead to it - they are called backlinks.
Monitor Backlinks deals with the backlink part of SEO, detecting their history and constantly looking for new links that lead to your website, by showing important metrics for each of them. This way, you can be aware of them having a positive or a negative impact on your Google positions.
Monitor Backlinks offers a complex set of tools that help you :
Overview and monitor the evolution of your website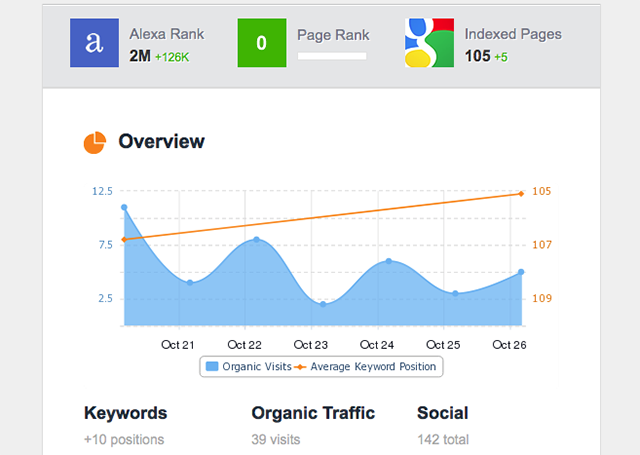 Your SEO efforts are easily measured. Do the new links have any effect on your Google keyword ranking? And, if this effect is positive, what traffic do the links manage to bring back to your website?
Email reports are sent weekly, so that potential changes that occurred during the previous week are noticeable. This way you can immediately see if there are any problems or if your efforts have been efficient.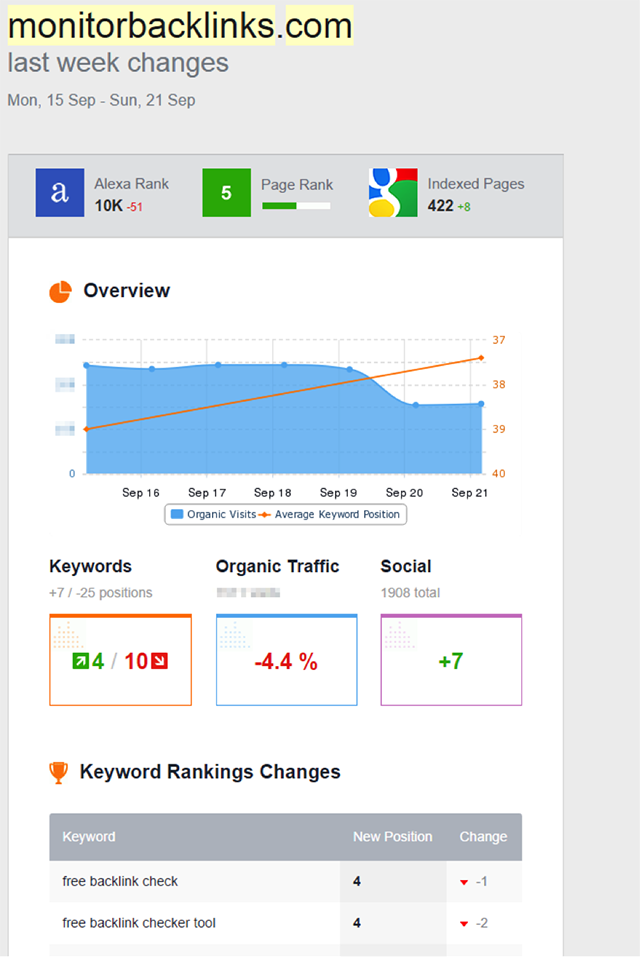 Daily notifications when your website receives or loses backlinks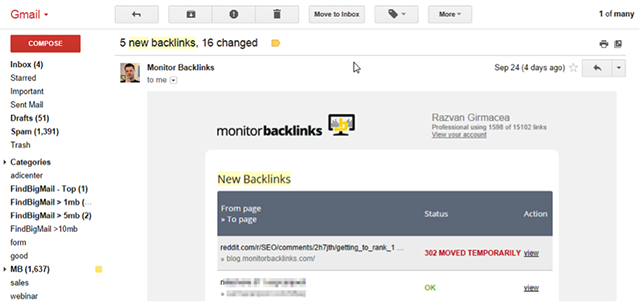 Monitor Backlinks checks for new links daily and consequently sends an e-mail alert, so that you can react immediately. It may be a link that can negatively affect your website reputation or a positive one, that can pave the way for fruitful communication.
For all the existing links, you will know when they get removed or have their status changed. It's the easiest way to recover important links that were lost.
An eye on your competitor's backlinks
The good parts don't end here. On a weekly basis, Monitor Backlinks will verify if your competitors get new links, so that you can stay up to date with their strategy, and even get some of their links without spending too much time on research. This is actually a very fruitful SEO tactic that not many people master.
Most times, when marketers write articles about different products (belonging to their competitors), they are interested in presenting the benefits and the features of a product. Introducing them to your website as the viable alternative can sometimes be successful. But this could never happen if you weren't aware of those product reviews, right?
SEO metrics for all your links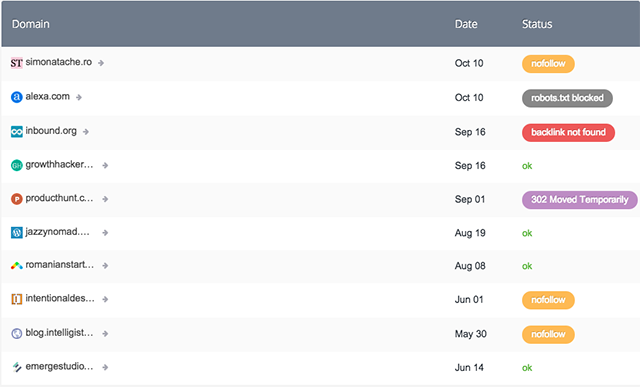 Monitor Backlinks will gather a lot of relevant SEO information for every link you own, so that you can figure out how important it is and what kind of impact it may have on your website. This is the detailed information assigned to each link:
Link status: nofollow, meta nofollow, meta noindex, robots.txt blocked, 302 redirects, wrong anchor, not found pages, server errors
Anchor texts
PageRank & MozRank
Page & Domain Google Index status
TLD & server country
Same Class C Ip host detection
Social shares
External link count
Google keyword positioning

Do you know where you stand on Google? What about your competitors? What is their status? Find out all of this with the Google Keyword tool in Monitor Backlinks.
Google penalty recovery module: Disavow
If you have many links for a poor or spammy website, Google may penalise you, by reducing traffic from Google up to zero. With Monitor Backlinks you can easily review your links and disavow the ones that you consider bad, telling Google to ignore them. This way you will not risk getting your website penalised.
No marketing effort is complete without assessing your SEO performance. Your status on Google, the backlinks that support your website and the close monitoring of your competitors' activity are elements essential for your online evolution. Learn to integrate them in your constant business habits, for a healthy and sustainable product growth.
About the author
Razvan Girmacea is founder and CEO of Monitor Backlinks. He has over 10 years of web development experience, 30 personal projects and 1 successful company sold so far.
YOU MIGHT ALSO BE INTERESTED IN
The Essential Role Of Trust In Product Development
As you get ready to build your product, you'll need a team you can trust to take the best possible decisions.