Once believed to be a technique of reducing pay dissatisfaction, hiding salaries can now hurt companies more than help them. When they have no real information about how fairly they're paid, employees end up relying on their imagination to fill in the gaps, and that leads more often to unrealistic assumptions.
Websites such as GlassDoor and Comparably can provide people with an idea about how their remuneration compares to others working on similar positions. While that could address their fear of being underpaid at a global scale, it doesn't help them find whether they're paid fairly within their own company.
Figure 1. #talkpay hashtag encouraged people to discuss their wages
Coincidently or not, last year on International Workers' Day, programmer Lauren Voswinkel took to Twitter and used the #talkpay hashtag to enforce equal pay among peers, but whether such actions can put an end to income inequality is debatable. Within 24 hours, the hashtag was mentioned more than 12,000 times, and about 1,300 people made their salaries public, along with the positions, the companies they work for, and the number of years on the job. The whole movement added a new dimension to remuneration: the way experience plays into the employee compensation.
Following next are some of the most important reasons pay secrecy is still in place, along with Thinslices' motivation behind making salaries open to all of its employees.
Are Salaries a Taboo Topic in Your Culture?
In many countries (Romania included) salaries are generally treated as a topic that shouldn't even be discussed with the co-workers, let alone with people from outside the company. While in some cultures asking people about their income is a faux pas, in others there is an ongoing myth about laws against talking about pay.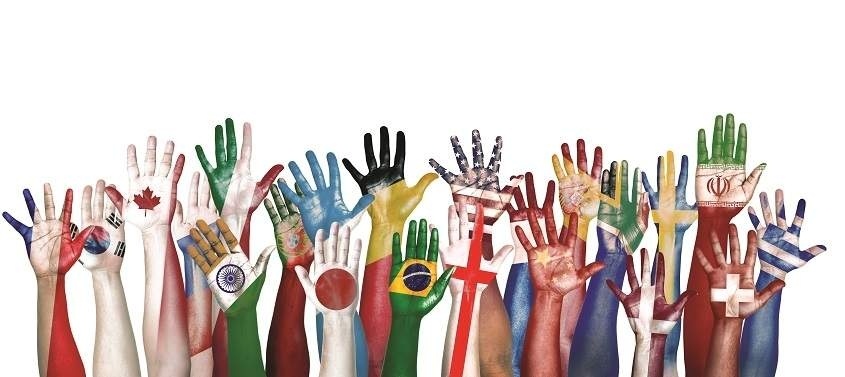 Figure 2. Cultural differences are reflected in discussions about compensation
Image Source: Kuba's Journey
Countries such as the Netherlands, Belgium and France regard discussions about wages as something that goes against the etiquette, whereas in Thailand it's plain taboo to talk about this topic. Not only salaries, but the entire concept of 'money' is perceived diversely across different cultures.
As companies tend to globalize to reach a broader market, they get to encompass more cultures, and we can only hope that the idea of open salaries will spread from one to another.
Can Open Salaries Close the Gender Wage Gap?
There can be differences not only between various cultures, but also between genders within the same culture. In some parts of the world, it's up to the companies themselves to see whether gender pay gaps exist and how they can be mended. It should be noted, however, that in certain countries, governments have decided to take the matter into their own hands, and passed laws that mandate publishing the gap between average female earnings and average male earnings. One such example is the British Government, which has encouraged companies for several years to make the gap public. Seeing as how only five businesses answered the call, as of 2016, all British companies with more than 250 employees are required by law to do that.
Differences may also appear in career advancement and growth opportunities between the genders, not only in terms of wage. One of the direct consequences of pay transparency is the fact that the work environment becomes more female-friendly. In such a scenario, the number of female applicants for jobs increases dramatically, and once hired, they can negotiate their salaries at the same level with their male counterparts.
Why Does Pay Secrecy Take a Toll on Performance?
Studies on the impact of exposure to relative earnings information have revealed that pay secrecy affects individual task performance, simply because employees don't have a clear image of how they stack against their peers in terms of pay, fact that lowers their job satisfaction. What happens when pay secrecy is in place is that employees start assuming that they're not treated fairly and that there's no point in greater effort. Talented workers seem to be particularly prone to this demotivating effect.
In the absence of transparency, unrealistic assumptions are only the beginning, with more serious problems to follow, including anxiety in the workplace or a real tension either among the employees, or between the employees and the management team. Needless to say, such reactions can have a major impact on productivity, which in turn takes a toll on performance. A policy of open compensation, on the other hand, leads to long lasting and larger boosts in employee productivity. Top workers get more motivated to reach their goals, but the effect will be felt across the entire company. That's not to say that pay transparency has only advantages, though.
Are There Any Downsides to Open Salaries?
As any other business topic that involves a great degree of transparency, open salaries are not without downsides. Fortunately, these are not too many and not too grave. First of all, there might be some uncertainty surrounding the outcome of transparent pays. This arises from the fact that not all companies are built and work the same, and such a development might not always be greeted with positive reactions.
Secondly, there's the envy that some employees might feel towards their apparently similarly-positioned co-workers after discovering a difference in their wages. Issues such as this one can be solved if the employer backs up every employee's pay with relevant information.
Open Salaries at Thinslices. The Why and the How
Even though the pay secrecy issues listed above are reason enough to adopt an open salaries policy, Thinslices has had two additional motives all along:
Creating a company-wide environment that's based on trust

Improving the information flow in the organization.
Both these aspects play a tremendous role in how we learn, what we do, and where we're heading.
Starting with April 1st, 2016, Thinslices has instated an open salaries policy that implies that each employee can see how much their co-workers are making, and the experience they have accumulated for a certain role. Establishing an open salaries policy goes beyond being transparent, even though that's one of our core values, too. Our employees show disciplined autonomy, as they know what needs to be done to achieve progress.
Open Salaries Can and Will Improve Information Flow
There's no reason to believe a capable employee who has access to all of the necessary information cannot take as sound decisions as a manager. Since salaries are in most companies the ultimate taboo, and hence, the last obstacle in the way to full-access to information, opting for transparent pay can help skilled people take important decisions in a more timely fashion, even if they're not in management positions. Considering the complexity of the projects in a software development company such as Thinslices, the number and importance of decisions can be overwhelming, and relying solely on the management team to make them is extremely counter-productive. Open salaries empower employees not only to take decisions regarding their daily tasks, but also to come up with suggestions for the company's future, suggestions they wouldn't be able to make without access to financial data.
For a day to day example, let's see how trust and transparency can help an employee who has learned the salaries of his colleagues, has acknowledged their experience, and wants to get to the same level of performance as them. One of the logical steps is to attend trainings and go to conferences on the topics he needs to learn, but if we lacked transparency, that would involve a lot of bureaucracy. Just to be clear, the transparency and trust in one another aren't consequences of our decision to adopt open salaries, but this policy has made values such as these two even clearer.
In a company and organizational culture based on transparency (for which open salaries is a key policy), it would not be difficult to let each team member decide which are the trainings and conferences they attend, without the need for a formal, cumbersome and frustrating budget approval process.
Also, in the context of full organizational transparency, it's easier for software developers to choose the software tools to work with. Opting for a specific tool, even when it's not the most affordable ever, may be preferred to spending time (and ultimately money) doing research for an alternative.
Pay Transparency: A Roadmap from Trust to Progress
When provided along with the professional experience that justifies them, as it happens in our case, open salaries represent a roadmap for existing and future employees. Newcomers and established team members who are curious about why a specific employee gets paid a certain wage can take a look at the experience he or she has and replicate the steps to get there. Open salaries are often accompanied by less anxiety and more accountability among the employees, two consequences of the company-wide trust we've improved by adopting this policy.
Since we prefer management by wandering around as opposed to ruling with an iron fist, we believe that establishing professional goals is the duty of each one of us, and not something that should be imposed on the employees. It's up to every member of the team if he or she puts down the goals in a Moleskine Smart Writing Set or just keeps them fresh in mind, as long as these objectives exist. We are convinced that open salaries are a very important incentive for us and other companies wanting to boost employee performance, as that implies empowering each and every employee to choose his/her path. Beyond learning the career earning potential, employees are empowered to take action.
Hopes and Expectations
Salaries are more than just amounts of money paid by an employer in exchange for a certain amount of work. They also carry an emotional dimension, as they represent the company's appreciation of how important an employee is to them. As seen in the following Interest Graph, the terms 'transparent pay' and 'open salaries' have become more popular in recent years, which means that either more and more companies acknowledge the importance of pay transparency, or that employees interested in this topic are hoping that their company would implement an open salaries policy at some point. Hopefully, the interest in these two topics will continue to grow to the point where all that companies will talk about is new advantages to transparent pay, and not whether open salaries will be implemented or not.
As for what Thinslices expects after implementing this policy is that current and future employees will know right from the start exactly what to await after reaching a certain level of performance, since this level of transparency acts as the ultimate incentive. At the same time, we want to create better decision-makers that are efficient without supervision, and who can speak freely on a topic that's still taboo in many parts of the world.
WORK AT THINSLICES
Come visit us at the museum!
We are Thinslices, a family of elephants who build technology products and develop mobile apps for startups. You might have seen us on Bored Panda.