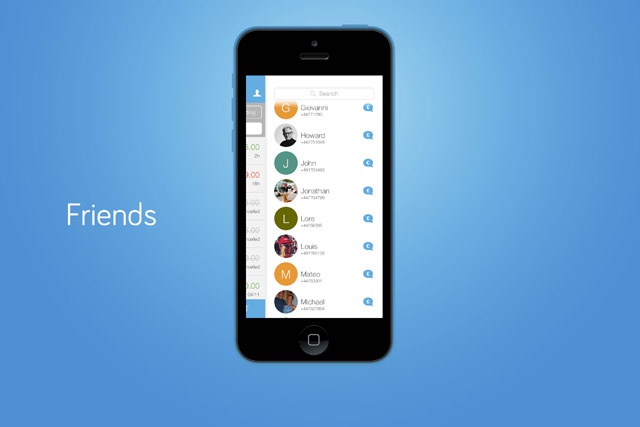 We are always exchanging money amongst friends.
Whether it's collecting money for a sports team, sharing the household bills, or settling up at lunch with your colleagues, we are always exchanging money amongst friends. As you may know, this can often be a huge pain as you never carry around the right change, you make IOUs which you'll never chase up, and there's always bound to be someone who 'forgets' their wallet. With Payfriendz you can share money with your friends within seconds all as easily as sending a WhatsApp message.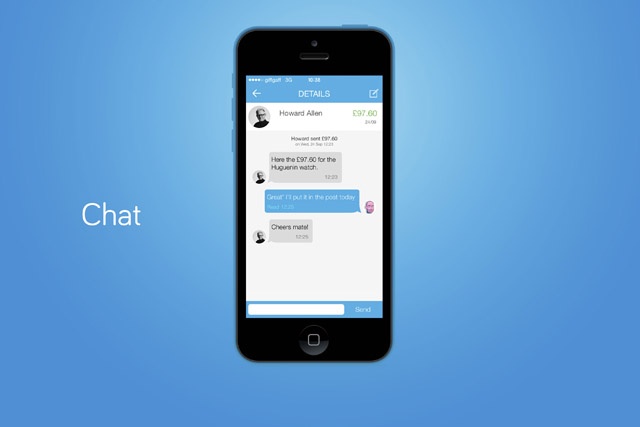 In the wake of Shareconomy and Bitcoin there has been a spate of new financial P2P technologies; but none have upped the social user experience to the same extent as Payfriendz. The aim is to make money-matters work in the way people behave today - making it easy, enjoyable and fun rather than time-consuming and awkward. The integral social aspect of Payfriendz uniquely reflects that a financial transaction is also a social interaction. Through its intuitive design, money can be sent swiftly and easily to contacts - as if it were a chat message - with the added perks of free transfers, and a minuscule 1% fee for cross-currency transactions.
How it works
The Payfriendz app benefits from a super simple and fast registration process which requires only your name, date of birth and a valid phone number. Once you're set up you'll see the app's main activity flow which shows your transaction history. Top-up your account via credit or debit card and you're ready to begin sending or requesting money to or from your phone contacts or Facebook friends in real-time. There is also a virtual MasterCard within the app that allows you to spend your balance online; perfect for buying group birthday gifts from Amazon or ordering a Just-Eat delivery for your housemates.
The advantages at a glance
Real-time transactions that are free-of-charge
Intuitive GUI and discerning design
Registration by mobile phone number and smartphone
Messenger function with emoticons
International transactions in £ and € with a live currency conversion rate (and a low 1% fee)
Optional virtual MasterCard for online purchases
Safe and secure to finance industry standards
About Payfriendz Ltd.
Payfriendz is a young FinTech company founded in London in 2013 with offices in Berlin and Buenos Aires. Bootstrapped out of the prepaid card service Payango, the team, led by founders Volker Breuer, Christian Ritosek and Andreas Rührig, has in-depth experience of technological innovations, payment services, and start-ups. Together with their development director Howard Allen (former General Manager at American Express) they share more than 40 years of experience in the payments industry.
The three founders (and good friends) came up with the idea as they looked at a few old receipts; they realised that every bill told a story and conjured up a whole host of fond and amusing memories. Considering how easy it was to share stories on social media, they wondered why it couldn't be the same for sharing money.
Over the next few months Payfriendz is planning a few exciting projects including collaborations with festivals, events, and more. The technical side will feature the unveiling of NFC stickers for contactless payments, photo and group functionalities, as well as a physical Payfriendz card.
About the Author: Michael Treacy
In June 2014 Michael moved from the North West, Lancashire to join the Payfriendz family in London, joining up with the marketing arm of the company. As a new BA Marketing graduate from Liverpool John Moores University he took a year-long stint working for a bank. However, when the opportunity to join such a young and exciting company came along, it was an offer he couldn't refuse. He has since become enthralled with London's tech and start-up scene.
YOU MIGHT ALSO BE INTERESTED IN
The Essential Role Of Trust In Product Development
As you get ready to build your product, you'll need a team you can trust to take the best possible decisions.