Welcome to Any.do!
Any.do is a free iOS mobile app for business, that helps you keep up with your daily tasks. Aside from being a regular planner, Any.do has multiple other interesting features, that make it perfect for managing life events in a simple stylish manner.
After installing Any.do, the first things that attract one's attention are the design and the functionality. The design is attractive and the functionality is rather high.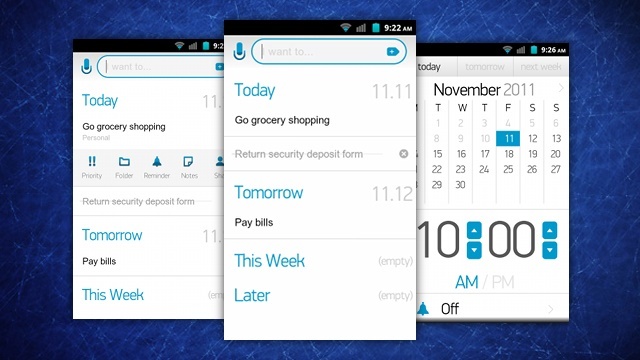 Source: allmyfaves.com
Why install Any.do?
If you decide to download Any.do Task & To-do List, you will benefit from:.
- speech detection in many languages
- an auto-suggest feature that guesses words for you, by providing insightful keywords after you've just inserted a word
- voice recognition that actually works - set up tasks even when your hands are busy
- organizing to-do lists in categories, so you never mix them up
- setting reliable reminders, that can let you know of what you should do even before the actual event takes place. You can customize the app so that it notifies you 5, 10, 30 or even 60 minutes prior to the actual alarm
- synchronizing two different devices. For instance, if you own an iOS device and a mobile phone that's running on a different operating system, but you've installed Any.do on the both of them, you'll notice that the task list is the same
Any.do was named as one of the best mobile apps for business of 2013 in the App Store. Keeping track of your appointments is also something you can do with the help of Any.do. Therefore, you may actually use this to-do and task list as a business mobile app.
In short, Any.do is a reliable mobile application for planning. Its design, speed and friendliness towards users make it quite popular. It is also rather popular, due to the fact that it supports numerous languages, such as Dutch, Catalan, German, Japanese, Polish, Russian and even Thai.
Stay on track with Any.do!
Happy app-ing!
YOU MIGHT ALSO BE INTERESTED IN
The Essential Role Of Trust In Product Development
As you get ready to build your product, you'll need a team you can trust to take the best possible decisions.