Internet users started to be more concerned about their own data. Even if companies like Facebook don't charge individuals for using their platform, it doesn't mean they don't get money out of that. Selling clients' data to other firms is an old profitable tactic. This is proof for those targeted advertising campaigns that invade your social media profiles.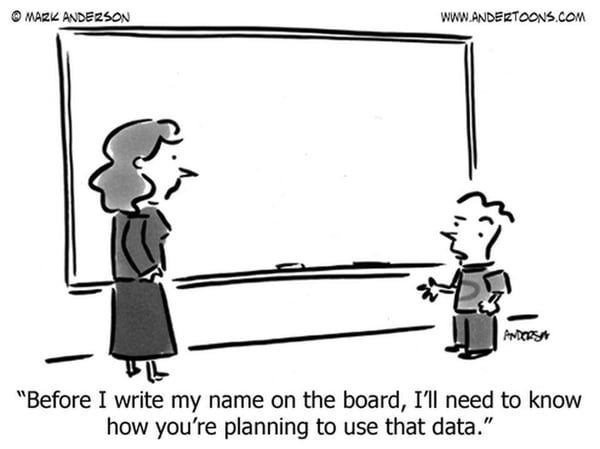 During the last years, a few companies came up with the "keep your data secured" concept. The thing is that, back then, the mobile industry wasn't so developed. The actual internet ecosystem didn't even exist, so users' data wasn't explored so intensely. Nowadays, because of the amount of data business opportunities, the online presence makes people more responsible with regard to their personal information.
Based on the mobile evolution and people's desire to protect their privacy, St John Deakins created citizenme, an app that helps you take control of your digital identity. The idea started from raising awareness and making people understand what is being done with their personal data. In the long term, you can use the latter to get some revenue, by selling it to advertisers or other companies with an interest for it.
How does citizenme work?
Citizenme app is like "an antivirus program for terms of service", as its CEO stated. Considering its functions, this description makes a lot of sense. You basically start by connecting your social profiles to the app. So far, it supports Facebook, LinkedIn and Twitter. There are more to come: Pinterest and Instagram, and some others.
After you access the application, you are able to handle all your accounts. You'll get a big picture of your publicly shared data, of the overall privacy settings and policies of those services. Moreover, you'll get notified whenever one of these companies changes its terms and conditions, so you can share your own opinion regarding this fact. You can vote by going for the bad choice or the good choice option.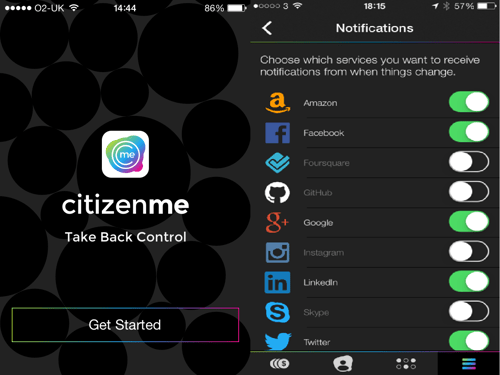 The app includes a psychological side too. Citizen lite, in partnership with Cambridge University, created a number of tests that provide information on how you are perceived by other Social Media users. The results are extracted/ gathered from what you publish on those channels. For example, the app can show you if you're either on the conservative or the liberal side. It gives you the opportunity to make a comparison between what you think you are and how other people from the outside perceive you.
So far, the app is designed only for iOS, but the Android version will hit the market soon. The whole idea of users selling their data isn't an action that can be put into practice immediately. People are not used to thinking of their personal information in these terms. The CEO believes that, in time, the situation will change. He is aware of the fact that 50% of users won't be interested in selling their data. Based on this aspect, he even found a way to monetize the business. The ones who are willing to market their personal info will not be paying for the application. They'll give a small percentage of the money charged for their data to the company. On the other hand, the ones who are not interested in selling it, but who want to use the app for other reasons, will have to pay a subscription fee.
Conclusion
If you ever consider protecting your online privacy, or if you ever decide to get money out of your personal data, citizenme is the right way to go:
it keeps you informed about your social media profiles
it provides information about your rights, data ownership, content use and service guarantees
it allows you to vote for or against terms of service changes
it helps you define your online personality
Did you ever think about selling your personal data?
See you in the comments!
YOU MIGHT ALSO BE INTERESTED IN
The Essential Role Of Trust In Product Development
As you get ready to build your product, you'll need a team you can trust to take the best possible decisions.