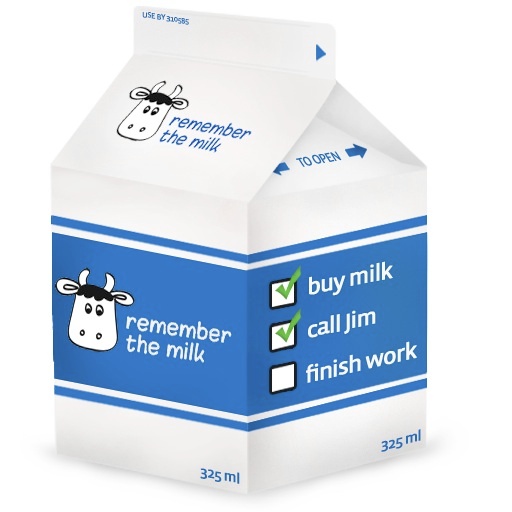 Source: www.my4hrworkweek.com
Staying organised is a an essential part of both personal and professional life. There are many tools and to do list apps out there that were created to help people systematise their tasks and get reminders, such as: Schedule Planner Pro, Reminder App, Any.do, Wunderlist.
After taking a closer look on the App Store, Remember the Milk seemed like the right app to use. Most of the times, users want to find all their tasks in just one place. Besides that, they look for characteristics such as: task management, the possibility to get emails and reminders, share tasks, manage tasks offline, connect the app with other accounts (ex. Google Calendar). Remember the Milk incorporates all of these features and it covers a good number of web and mobile platforms: iOS, Android, Windows.
Before starting to present the RTM iPhone and iPad apps, let's see what the critical elements of the mobile user experience are and how RTM includes them in its whole system: functionality, information architecture, design, mobile context and usability.
1. Functionality
When it comes to mobile apps, functionality is quite an important element. Users always make "mobile" decisions based on the tools and the features that will help them complete tasks and achieve goals.
Remember the Milk for iPhone has a number of features that are created to guide the customer towards specific actions, such as: add tasks, prioritise and complete them, get reminders via email, share task with friends. By discovering users' needs, Remember the Milk came up with an organised list of features: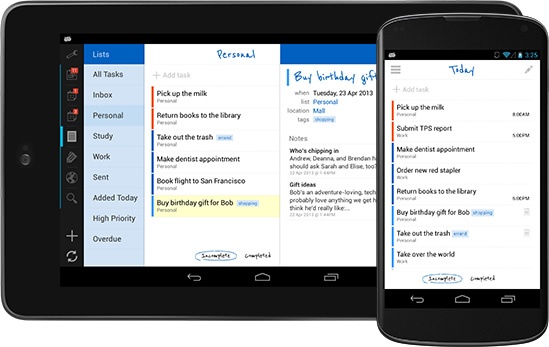 Source: www.rememberthemilk.com
One of the problems that Remember the Milk app solves is that people always forget what they have to do and they need someone or something to remind them about it. It makes it possible for users to get these reminders via email, SMS, and instant messenger.
Users can add their tasks and organise them by name, priority, date and time. They can even do time estimates, tag, add location and URL.
This part is about adding and editing tasks very quickly, in order to complete an action. RTM allows users to add tasks, complete, postpone, prioritise, move, tag, or set the due date for multiple tasks at once.
Users can store additional info about their tasks with the aid of notes for quick reference.
Finding tasks should happen rapidly and users are not supposed to invest considerable effort while doing it. The iPhone app allows multiple criteria searches. Users are able to save their searches as SmartLists, so they can easily see tasks that fit their desired criteria.
Users can use the map in order to see where their tasks are located in the real world.
How do they add a location on the iOS app? By navigating to the Locations screen and tapping its icon on the left. Before tapping the + icon, users have to press Edit in order to enter the editing mode. They will find the nearby icon that will enable them to find their current location. After selecting the desired location, they can edit it and press Done. Their new location will be displayed in the list of locations.
RTM has an interface that can be translated in 20 languages, so that users all over the world can use the app. The company created a sync with the online version. This is good news for users that want to back up their tasks and notes.
2. Information Architecture
The architecture of an app has a lot to do with organising all the elements in order to offer users a simple way to find information and fulfil tasks. It includes navigation and search.
From this point of view, this to do list iPhone app has a clean and very well organised interface. Once users enter the application, they don't have to tap more than three times to see a list of their everyday tasks. The app's big advantage is that it moves very fast and it doesn't take so much of its prospects' time.
Given that the iOS app requires touch-screens, the tap size of the navigation items is just great. It also provides navigational cues to let the users know where they are and to give them the chance to go back every time they want to. In most cases, the Search button is replaced with a label that shows users the category they came from. Moreover, the app uses clear buttons with descriptive names, in order not to confuse visitors.
3. Design
Good design has power. It can create great mobile user experiences and make users trust the app and use it over and over again. In RTM's case, design is one of the elements which made the app so successful. From our point of view, the iPhone app didn't go for an attractive design, but for a simple one. When users want their stuff organised, they need space to clearly see what tasks they have completed and what they have to do next.
4. Mobile Context
Context is very important in every product industry. But when it comes to mobile, it is an essential element that developers should pay attention to. If we think of all the places where people use their mobile phones, we'll discover that some of them don't provide internet connection. That's why it is mandatory for an app to work offline. Remember the Milk does that. It lets users access their lists, add new tasks and notes, edit existing tasks, create SmartLists. Basically, everything that is possible online can be done without internet connection.
Context has a lot to do with location too. Remember the Milk app uses location to identify where the users are and to display relevant content. Besides that, they can add tasks and get notifications whenever they are close to places they chose for specific actions.
5. Usability
RTM combines elements such as information architecture, design, content. Users' journey through the app comes naturally, thanks to the buttons sync. There are no design elements that can distract users or confuse them.
Takeaway
We think that Remember the Milk can be an inspired choice if you want to keep your stuff organised in just one place. The thing that makes the app easy to use is its simple interface. Even the colours have an impressive impact on users' experiences. The blue and the white give the app a clean aspect, so that users can easily follow their to-do lists. This to do list app is free and it comes in three versions: for iPhone, iPad and Android.
Have you ever tried Remember the Milk? If you'd like to share your experience, meet us in the comments!
YOU MIGHT ALSO BE INTERESTED IN
The Essential Role Of Trust In Product Development
As you get ready to build your product, you'll need a team you can trust to take the best possible decisions.