We are visual creatures.
We rely on sight to build our realities and gain awareness of the world around us. Our sight has evolved thanks to technologies that have given us the gift of expanding our sights far beyond our immediate surroundings. Very, very far. We are increasingly living through the eyes of others as we consume the photos they share. Sharing photos has become the norm. Photos have given us the power to catch a glimpse of every place on earth.
Most of the time, however, we are left in the dark about where the photos were taken. The rest of the time, we avoid browsing aimlessly for photos because of the sheer volume of media on the Internet. With over 350 million photos uploaded to Facebook alone each day and millions more uploaded on other platforms like Instagram, Flickr and Snapchat, it's difficult to sort through the clutter and select relevant content.
Photo-sharing can be fun
Pantoscope Media, a creative team of software engineers based in Vancouver, Canada, has been looking beyond making photo-sharing more fun and more convenient. Their vision is to organize photos from all popular photo-sharing websites by location. They realized this vision in the new iPhone app called Scope. Scope harnesses the power of geotagged photos and geo-fences to organize media in any area around the world and sort them by time. And that's how it became the greatest photo iPhone apps in the App Store today.
Why choose Scope?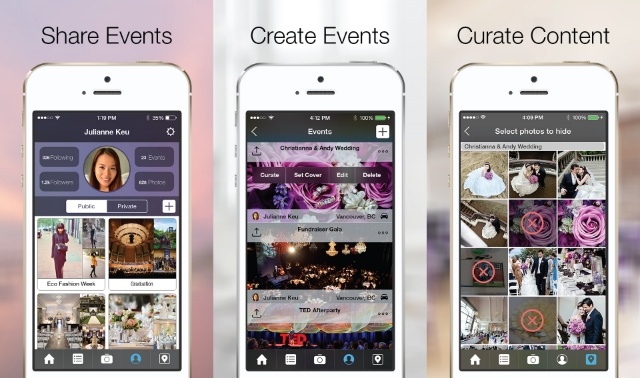 One of the most powerful applications of Scope is its ability to create and access live photos from the world's events. Any event, anywhere in the world. Scope solves the problem of redundant photos, floating disorganized in cyberspace. Users can sort photos from Facebook, Instagram, Flickr, and other media sources by locations and times that only interest them. Scope lets users experience the world on their terms. Scope allows users to "attend" a concert, a sports game, or any other event simply by delimiting the location of the venue and by setting the start and end times of the event they want to spectate. If the event is live, users will instantly receive photos from that location as they are uploaded to social media.
Users can likewise create their own events, be they university parties or family gatherings. Scope allows users to make either public or private (invite-only) albums to which guests contribute photos automatically as they take and upload them at the event. There is no longer any need to coordinate sharing photos. Everyone can contribute photos directly just by taking photos in the area set by the host. The host can easily curate the photo collection to remove any photos they may wish to hide. Anybody can share the album on any social media platform, as well as by email and text message.
You may get in touch with the developers on Twitter @ScopePhotos or by email at feedback@scopephotos.com.
Direct AppStore download link: iTunes.
******************************
This is a guest post written by David Pasca, Operations Manager at @Scope Photos. David is working to put the coolest new events app in your hands.
YOU MIGHT ALSO BE INTERESTED IN
The Essential Role Of Trust In Product Development
As you get ready to build your product, you'll need a team you can trust to take the best possible decisions.