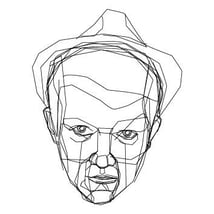 This week we talked to one of our designers, Paul Virlan. With a Bachelor's degree in graphic design and an ongoing enthusiasm for all things related to art and esthetics, Paul has a passion for creating both mobile app and game design elements. He took the time to answer some questions related to the field he works in.
What are the best and quickest prototyping tools for iOS apps?
According to Paul, it was Marvel app that saved some of his projects, particularly the responsive ones. Marvel app is a simple and fast tool, but one must own a Dropbox account in order to benefit from the features of the app. The latter also allows gesture simulation.
Another plus that derives from working with this tool is its rapidity and its interface. Paul claims that designers have to appreciate simplicity, which they should combine with a great user experience, at all times.
Our colleague does, however, have something other to add when it comes to speaking about Marvel. Some bugs can ruin the overall experience, and Paul expressed his hope that they will be fixed in the future, for he intends to use the tool for other upcoming projects.
What are some best practices for designing mobile apps?
There are no rigid rules when it comes to designing mobile products. There is, however, one golden rule any UI designer should live by, which is that understanding the future users of an app is sometimes more important than using your imagination. An alpha or a beta tester must fully apprehend the design of a product from its first, basic sketch, to its final design.
Paul claims that taking care of users' issues can be made with the help of a simple and clear interface. Sometimes, the design of an app is a means of communicating with users' souls. Clarity and intelligibility are the two most important aspects when working with people, therefore design works as a map, instead of a labyrinth. Users should know their exact place on the journey map, and which path they have to choose to conquer the treasures they have in front of their eyes. Shapes and colors can speak for themselves, and improve the entire user experience, but they should be combined in such a way that they don't interfere with development or ultimate expectations.
Accessibility standards in mobile apps design
Although designers have the tendency to push their imagination towards its limits and therefore develop a complicated thinking, Paul says it is important to always stay focused on accuracy and on being organized. Design compositions have to make sense in black, and colors are only additions to a plan, which help with explaining an action and with marking the focus point on a screen. Instead of creating decorative excesses, always focus on functionality.
Developing a design language is also a simple and realistic task once one knows their potential users. At times, it's best to know their expectations from the beginning.
What are the best tools for designing iOS apps?
Paul is a fan of Adobe, and admits to being a long-term user of Adobe Illustrator and Adobe Photoshop. As their software allows it, they complete each other and help him in resolving tasks.
MAC users can successfully use Sketch, and Paul recommends it for perfecting pixel graphic elements and for UI. Any level of experience in design will suffice when using this tool.
Design in mobile apps is a continuous learning experience.
Both in development and in design, continuous study is necessary, in order to keep track of the latest releases and available tools. For mobile design aficionados, Paul recommends Punchcut's best practices. For those wanting to take a look at some of the advantages that Sketch offers, here's a short tour, courtesy of Bohemian Coding.
Lastly, no knowledge is more precious than the one that comes from real books. Two titles that our colleague suggested are 100 Things That Every Designer Needs to Know About People, by Susan Weinschenk and Simple and Usable: Web, Mobile and Interaction Design, by Giles Colborne.
Happy app-ing!
YOU MIGHT ALSO BE INTERESTED IN
The Essential Role Of Trust In Product Development
As you get ready to build your product, you'll need a team you can trust to take the best possible decisions.