While doing some research, we found another pretty cool tool for entrepreneurs. The Canvas Model Design combines the Business Model Canvas, the Lean Canvas, the Business Model You and Product Canvas. We have also looked in the AppStore for their mobile application and we've decided to give it a try.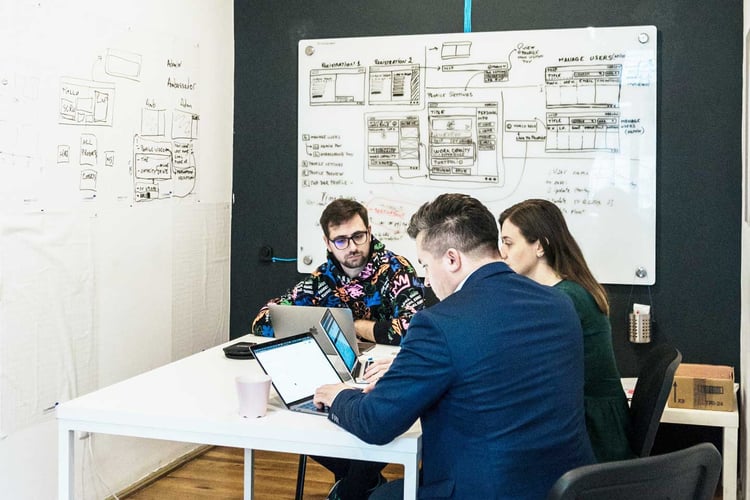 The most exciting part is that you can draw an idea exactly the moment it comes to your mind. Having unlimited canvas to play with, you will be able to test your business and projects ideas. After getting feedback from users and potential investors, you can easily change the information in the canvas and email it to your team.
How the Canvas Model Design App looks like: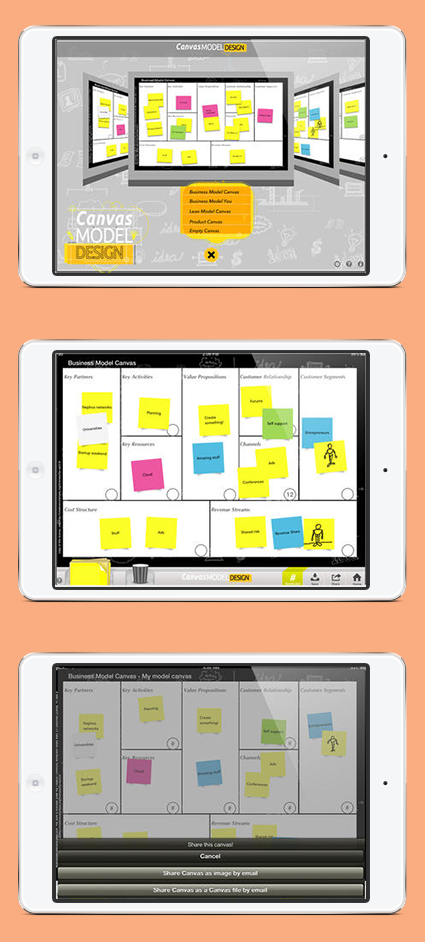 What else can you do with the Canvas Model Design App?
Sketch your business model using the business apps you prefer: Business Model or Lean Canvas
Create a new product using The Product Canvas
Draw in the notes/ stickies
Create an empty model whenever you need one
What's new in version 1.7.0?
iOS 7 support
improvements in style
fixed text color of the stickies
fixed problems with titles when exporting via email and importing from Dropbox
You can get this business model generation app from the App Store for $2.99. It requires iOS 5.1 and it's compatible with the iPad. If you're interested in using this kind of application on Android, we recommend the Business Model Canvas Startup. It also does a great job.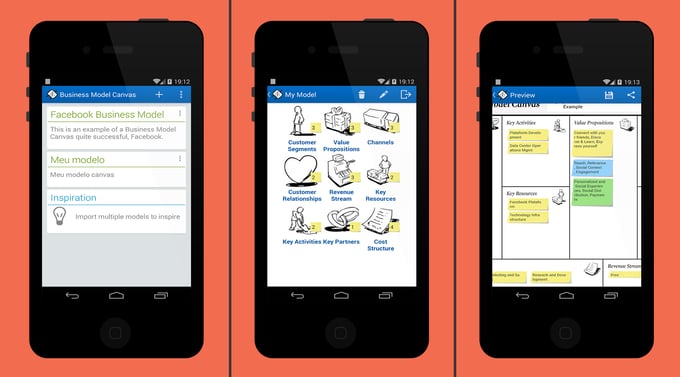 A successful startup begins with a great business model. It challenges you to know everything about your customers and constantly adapt your plans to their needs. This means that, from time to time, you have to make changes to your business models too. This kind of app helps you to quickly map, test and iterate your business ideas everywhere.
Have you ever used a business app for building your business models? Any other suggestions?
YOU MIGHT ALSO BE INTERESTED IN
The Essential Role Of Trust In Product Development
As you get ready to build your product, you'll need a team you can trust to take the best possible decisions. Download it now.