Mobile design in app development
Many entrepreneurs think of designers as fine artists. An essential thing they don't know is that it has a lot to do with business success. If the design process is neglected, most times bankruptcy can occur.
A quick look at last year's statistics shows that the number of mobile app downloads was somewhere between 56 and 82 billion, with the average user downloading between 26 and 41 apps. Very few of those apps are used on a regular basis. Other studies show that 95% of downloaded apps are abandoned within a month and 26% of apps are only used once.
Therefore, it's up to your users if your app survives the market. All you have to do is thoroughly think about what motivates the people who will use your product.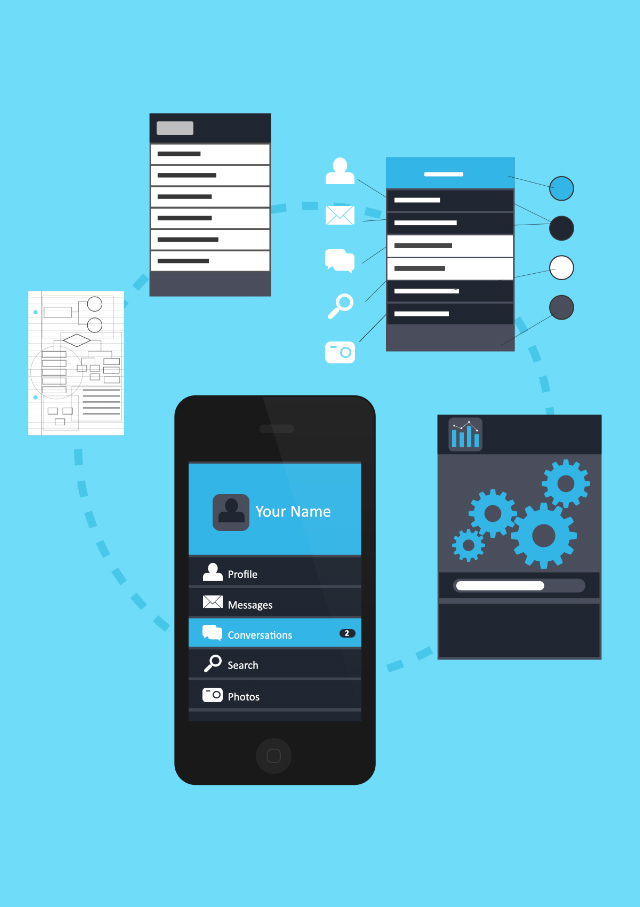 UI and UX design become a necessity companies can not ignore
There are different types of mobile design. Wells Riley, a great designer who created Startups, this is how design works - an incredible guide written for non-designers - clearly explains what each type does.
Graphic design works with graphical images such as illustrations, typography or images, on a variety of media supports, including print and web. Industrial design is used for physical goods consumed by millions of people. When it comes to mobile products, we deal with Interaction Design.
We would say that graphic design is more about aesthetics, while interaction design helps entrepreneurs achieve specific goals. It is a very important component of the development process, as it specifically focuses on satisfying customers' needs.
There are two dimensions you should consider when designing a mobile app: user interface design and user experience design.
User Interface Design
Make sure the interface has elements that users are familiar with. The whole point of spending a lot of effort during this process is to anticipate what users might need to do and, then, come up with the easiest way to facilitate these actions. Satisfied customers always return, especially when they love interacting with your product. Start by knowing your users!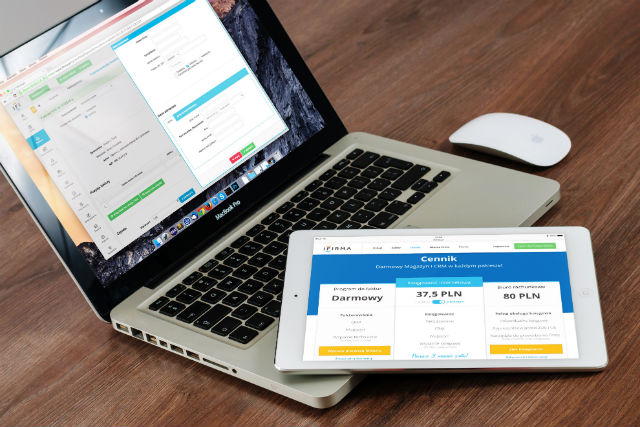 Each properly-designed app abides to a number of principles:
Simplicity
Users don't like unnecessary elements. They only wish to find in your app what they are looking for. Not to mention that on the small screen of a mobile there is no room for superfluous elements.
Consistency and common UI elements
By using common elements, you do your customers a huge favour. They will be able to get their tasks done more rapidly. Plus, by sticking to the same style, you will make it easier for them to recognise your product.
Strategic use of colours
Colour and texture are elements that can direct attention. Call to action buttons have an important role. You can test different versions to see which one works better for your user. Optimize.ly does a great job at helping you with this.
Hierarchy and clarity
Typography can easily render your interface more organised. Choose different sizes and fonts to prioritise messages.
Good communication
Keeping your users informed about your product is an essential step you must take if you don't want to lose them. Use your User Interface elements to do that.
User Experience Design
How do your users feel about using your app? Are they satisfied?
User Experience Design is about a lot of aspects combined - psychological, anthropological, sociological. The first thing to do is establish the purpose of this kind of design. Depending on this, it might focus on different areas: communication design, instructional design and even game design.
As we mentioned earlier, users find the interaction between them and your product very important. If they are leaving your app having no frustrations, you did a great job. On the other hand, if they are satisfied, it means the design supported the brand's promise and you have managed to build trust. We need to add one more thing here: great aesthetics might attract the user by making a great first impression, but if you want to build long-term relationships, you must focus on resolving users' needs.
Based on Jesse James Garrett`s perspective, creating user-centered design has a lot to do with some other areas, including:
Project Management
This is the stage where everything is planned. A big part of resources has to be invested in the user-centered design process. Having a team in charge and the whole process divided into sprints brings good results in the user experience section.
User Research
The user part comes after establishing the working mechanisms. You have to look for user behaviours, needs, motivations and wishes. Do this by collecting feedback and by using observation techniques.
Usability Evaluation
Going through the steps that users have to take in order to achieve an action helps you and your team figure out how they feel about using your mobile app.
Avoiding confusion is crucial for a user-friendly app. Keep your content clear and structured!
This part is more about anticipating users' wishes and needs, and making sure the interface has elements that are easy to understand and accessible.
We have stated it earlier and it still not enough: interaction design includes UX and has the purpose to create interactive systems that attract and keep the user excited about the stuff your app comes with.
Aesthetic design should be mandatory these days. People are attracted by nice looking interfaces, coloured buttons and style. Don`t forget to be constant when working on this area.
Copy is also very important in the interaction between your app and your users. The messages should be short and clear. Nobody likes to read huge blocks of text in order to understand how your app is going to help him.
There's no development without design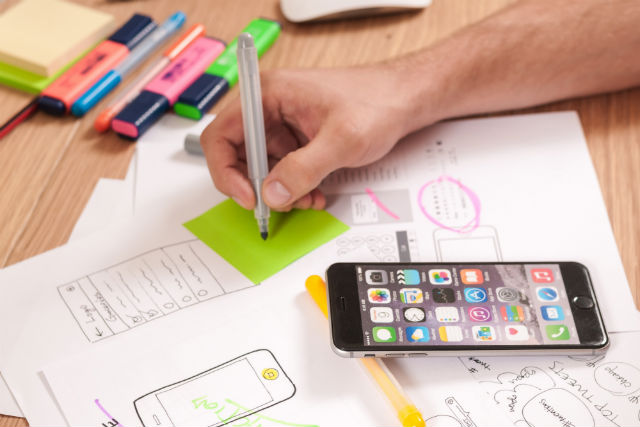 A lot of entrepreneurs don't realise what design is to their product. Most of them believe it is only used for the aesthetics part. If you ask real designers, they will invoke the following argument: good design begins with the mission and the vision of the company and continues with the product architecture.
Without a clear structure you can't develop any product. The building blocks are very important in this equation because they make the structure. They are the steps you have to take in order to achieve the goals. A product architecture doesn't explain what buttons do. It shows the objects and the relationship between them. More on this, in the article The Dribbblisation of Design, that also organises the design as follows:
Outcome - Start by defining the intended outcome. Establishing how the product that you are designing will help people is the first step.
Structure - During this phase, you will be designing the whole system. See what the requirements are, connect them to the intended outcome, and map the relationship between them.
Interaction - You will here be paying attention to the details. You will be focusing on the UI components, see how people interact with them, how the elements work together, how things change, move or animate, etc. Try this many times in order to fix the errors.
Visual - After making sure everything is functional, start working on the visual details! People enjoy beautiful things, color combinations, and good-looking typography, iconography, grids. Remember that users build their first impression based on visual elements.
Conclusion
All in all, design is a critical stage in the development process. All the other things depend on it. Designers have a big responsibility. It`s their job to define the problem, design the solution, and explain what happens between the components in the system.
After all these things happen, building prototypes, coding, finding and eliminating errors are the next steps you should take. But, first, use design to:
establish what does your product do for its users, how it is going to help them
structure the system and explain the relationship between the elements of the product
build an understandable product
help the user to quickly complete a task
differentiate the product on the market
make the product aesthetic and innovative
How much time do you invest in the designing process? Can you share some insights with us?
YOU MIGHT ALSO BE INTERESTED IN
The Essential Role Of Trust In Product Development
As you get ready to build your product, you'll need a team you can trust to take the best possible decisions.