Critical elements a successful landing page should have
When it comes to landing pages, the first thing to do is to prioritize the goals you want to achieve by using them. As we highlighted in a previous article, these purposes depend on the actual moment in the life cycle of a startup.
Now let`s take this scenario: you launched the product. On the top of your priority list there should be one big item - converting visitors to users. Offering details and getting your product known by your potential customers is only a side effect of it. Conversion is the main purpose of an after-launch landing page.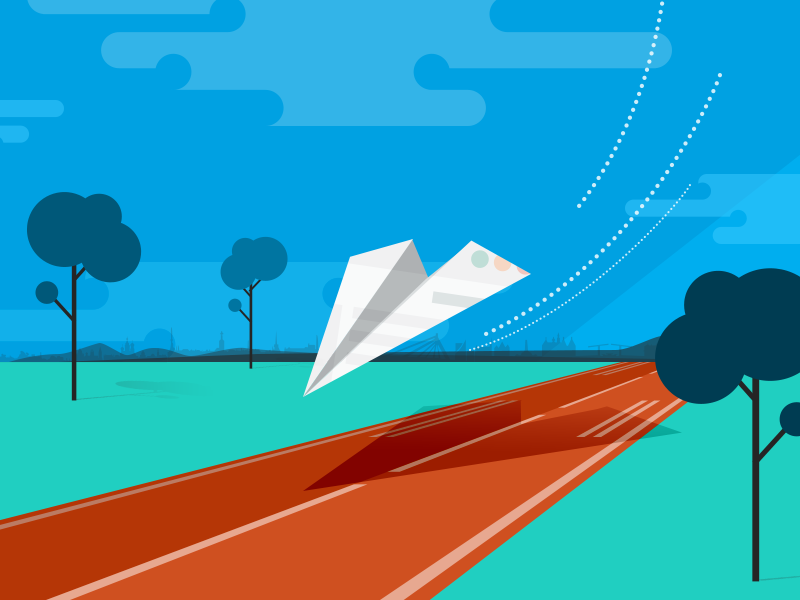 So, we established that the first step in the funnel is conversion of visitors to users. The hard work for activating and retaining users starts from this point onward. Based on the experience we gained over years of creating landing pages for startups we worked with, we made a selection of critical elements a successful landing page should own:
Unique Selling Proposition
The message has the power to convince visitors to read your page. Make sure it is conversational (as the rest of your copy) and clear. It has to include your Unique Selling Proposition to get visitors interested in your offer. Not to mention you have to be very precise about your product from the beginning. The USP should probably be the most important part of your page. It can be a headline, an image, a video which has to engage visitors during the first 5 seconds, by showing them how you are going to solve their problem. See 10 most stunning value propositions on the world wide web. Find out how these companies took advantage of their chance to make an amazing first impression.
If you are new on the market, the best strategy is to come up with all the details potential customers need to know about you (long marketing copy). Once they get to know you better, they are more likely to trust you and show interest in your activity because there are no concerns anymore. The product description should contain all the details a visitor wants to find out during his interaction with a new brand.
Here`s an interesting article about how headlines could make the difference on your landing page and how you should test copy to see what works best for you.
Call to action buttons
It is critical to have a distinctive call to action. It will prove to be the main attention grabber. If you have additional call to actions (such as newsletter subscription or registering for a future webinar), this should be clearly positioned on the second level of the visual hierarchy.
CTA may be repeated on the landing page as often as you want; one of the buttons just has to be on top. Colors are extremely useful elements if you get to know which one fits your call to action buttons. Take some time for testing several ones.
Sendgrid – one of the largest email delivery services in the world – has a page where everything is in the same color palette except the conversion buttons (Contact Sales in the menu and the Get Started button). Robert Phillips once claimed that changing that from white to green increased conversion with 60 percent. Incredible, isn't it?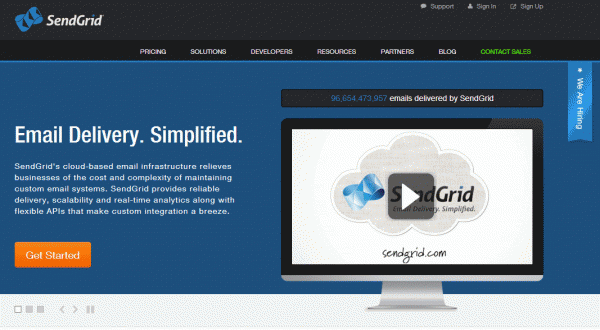 Image/ Video
Use one or the other. They must be connected to the rest of your landing page in order to transmit a structured message. Both work very well as long as you respect some rules. Most important: they have to say what your company does and illustrate the problem you are solving.
Social Media Buttons
By adding them to your page you give visitors the possibility to share your stuff. It is an extra chance for traffic generation. But you need to place them in the footer or in another area where you know for sure they do not distract visitors from the product.
Main menu
Our advice would be to remove the menu structure and other navigation elements that can allow the user to deviate from your main goal - conversion, or escape to another section of your website.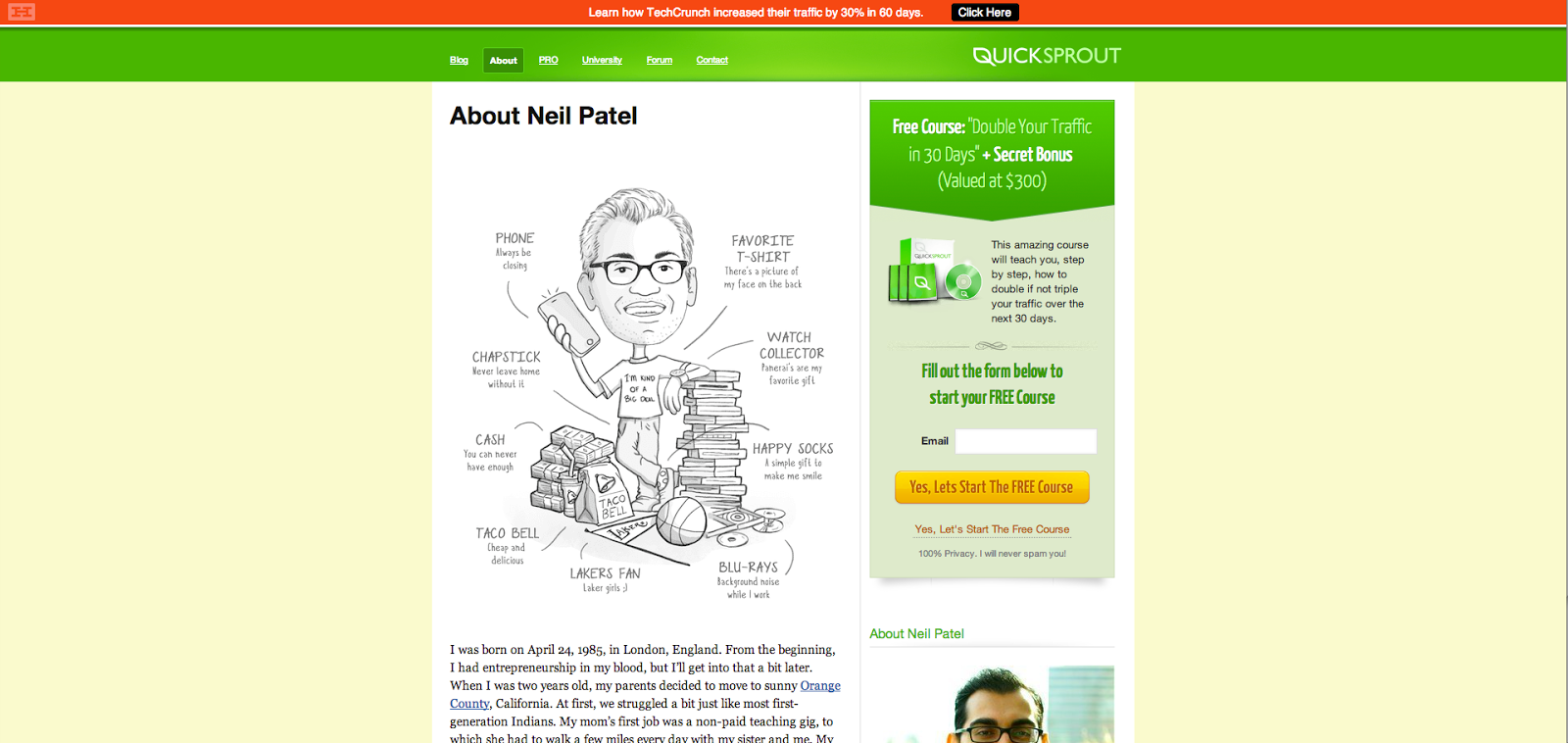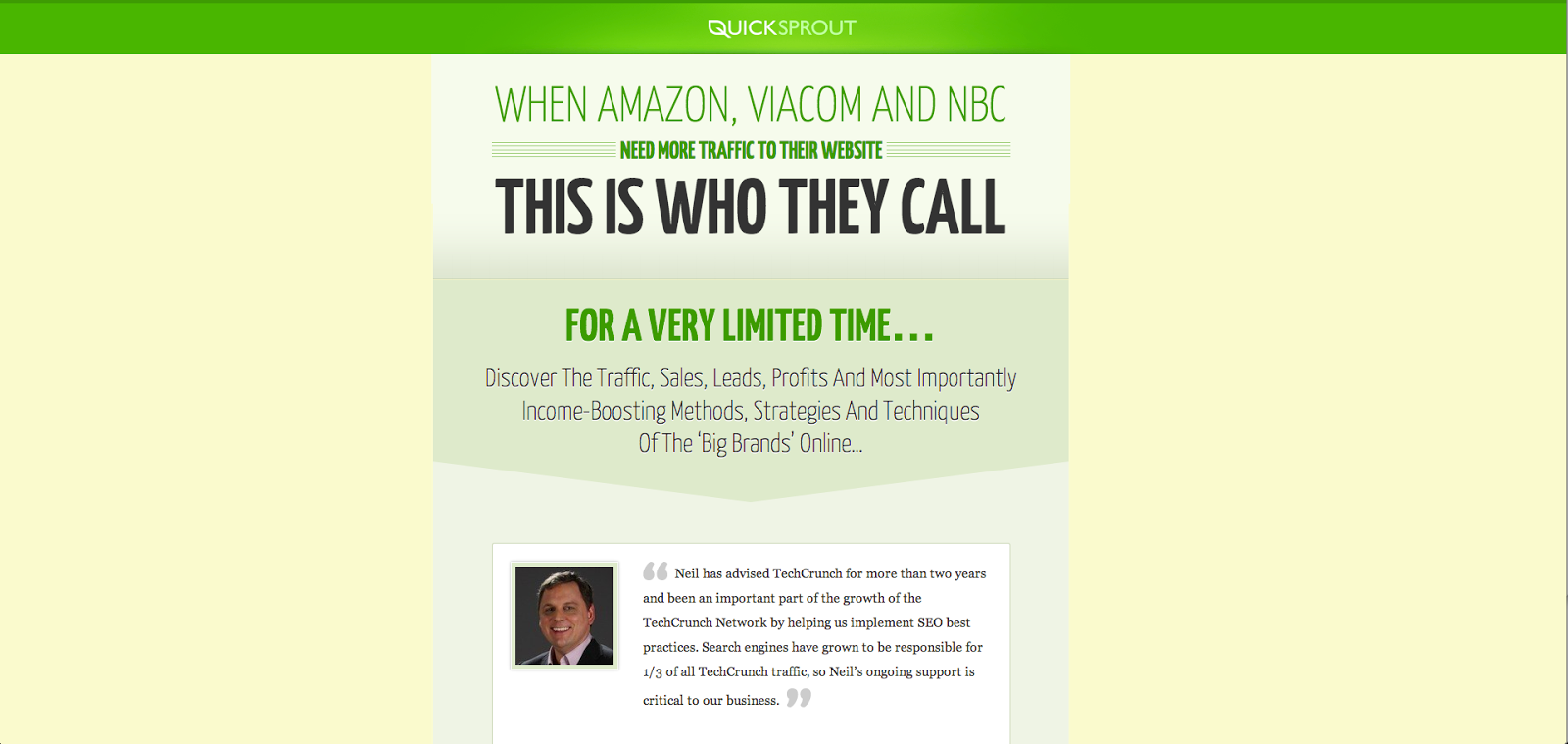 Most pages exhibit a main menu, but not the landing page;
this is constructed to allow the user to focus on the action you want him to take.
Use cases
Very often visitors never end up purchasing because they are not sure if your solution fits their needs. You can easily eliminate this problem by showing them who should be using your product or service.

This is what CrazyEgg did on their landing page to avoid confusion. They anticipated the questions visitors might have had and offered some answers.
There`s another way to avoid this situation: make a list of use cases!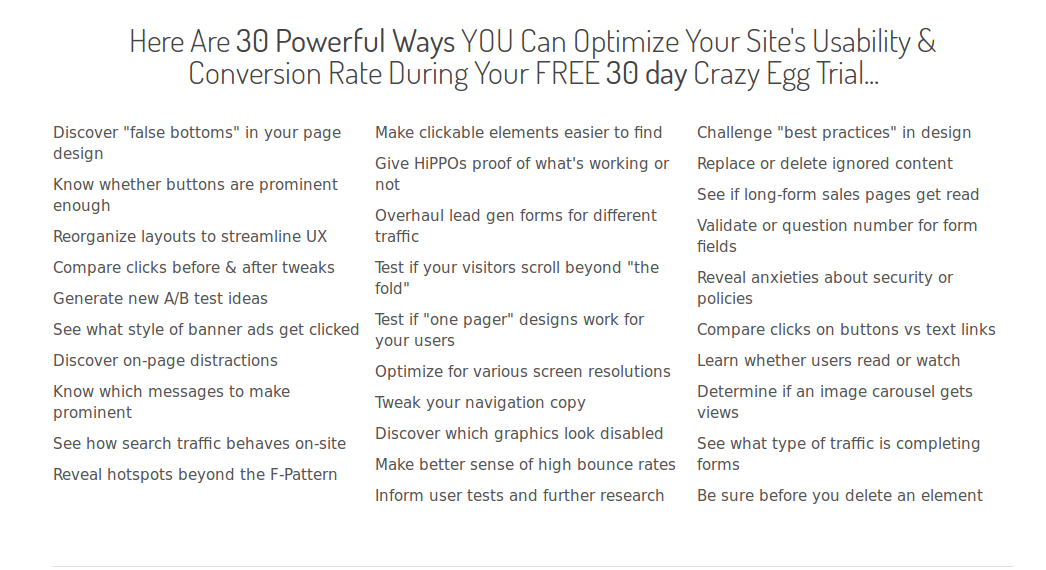 Testimonials
Getting testimonials from your customers is a safe way to gain trust. They have to include the full name of your client, picture and results. Statistics always translates into good reference for your mobile product.
Case studies enter the same category. The most important characteristic should be specificity. Great studies show every step you took in order to achieve some results. Don't forget they should include the problem, the solution you came up with, results, a testimonial, names and logos of companies you have worked with plus a call to action.
What does your landing page have to offer to its visitors?
Important insight: focus on a main offer that is strongly related to the main call to action button we were talking about! Visitors MUST see what they can do on your page in less than 8 seconds.
Here are some possibilities for landing page offerings:
get a free trial
get a discount coupon
download case studies, white papers, ebooks etc
subscribe to the newsletter
sign-up
gain a physical gift
Advanced stuff
A/B Testing
A/B Testing became a fundamental method marketers use in order to increase conversion rate on their landing pages. This should be a continuous process even if you consider you have reached enough traffic. In the beginning you particularly need to use it once a month. It is crucial for the challenge of converting visitors to users.
Optimizing your after-launch landing page is always a better thing to do, isn`t it? QUICKSPROUT presents 11 Obvious A/B Tests You Should Try. Take a look at it!
What you should know about testing is that it takes time and patience and the results are not necessarily growing after each try. They just show that you can learn a lot from it.
Leaving Intent Detection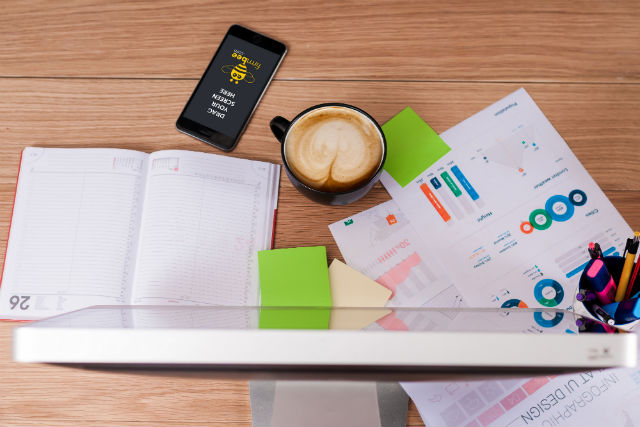 When it comes to website engagement, Webengage has a pretty cool strategy : Leave Intent Based Targeting. We think it`s an awesome idea to convince people not to leave your website by offering them a reason to stay. With this feature you can choose to display a survey (lead generation form, mini questionnaire etc) or a notification (a personalized message) to them. After seeing it, the chances that visitors push the call-to-action button to get your offer would significantly increase.
Technics like this provide solutions with big influence on website visitors' behavior. Other tools, such as Google Analytics or KISSmetrics tell you about the bounce rates on your website. So you already have two instruments which fit your interest.
Check out these two demos to understand how it works and use the leave intent as an opportunity to push for your secondary messages: subscribe to newsletter, take a survey etc.
Rules you need to follow.
In conclusion, let's engage some rules you have to respect in order to get users into your mobile product:
Use concise marketing messages. You will save your visitors' time.
The image and the video are very attractive points. Relate them to your page.
Use a strong call to action button and make it the main attention grabber.
Make sure your subscriber wants to keep in touch with you. If you spam him, there`s a big risk to lose him.
Avoid using technical jargon.
Offer visitors all the details they need in order to get to know you.
Did you use an after-launch landing page for your mobile product? What tips can you give us from your strategy?
See you in the comments!
YOU MIGHT ALSO BE INTERESTED IN
The Essential Role Of Trust In Product Development
As you get ready to build your product, you'll need a team you can trust to take the best possible decisions.