The Developer's Guide to Codecamp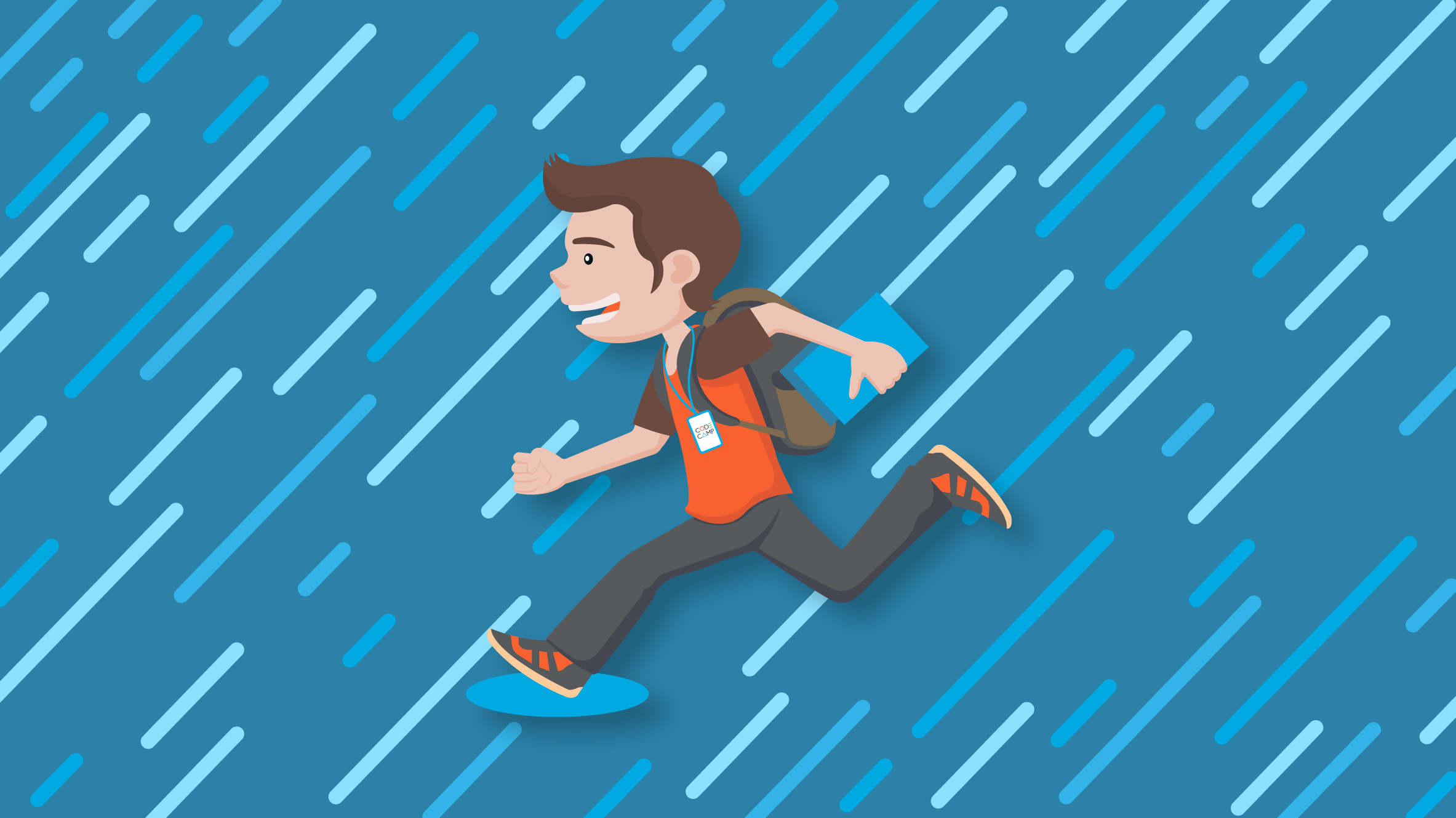 We thought we'd give you guys a couple of tips and tricks to help you get the most out of this event.
If you've already registered or if you're considering registering, take 5 minutes to go through these pearls of wisdom. At least one of them is bound to prove extremely useful for a first-time Codecamper.
Pre-Codecamp
Since the agenda has already been published, you have the opportunity to create your own personalized agenda beforehand. That's important for a number of reasons.
First, it gives you a chance to research the title/topic and the speaker for a session you're planning on attending. Ovidiu, one of our colleagues, is a Codecamp champion having attended every single edition since it launched. He recommends that, when in doubt, you should choose the speaker over the title of the presentation. Titles don't always reflect the depth of the presentation, the degree of specificity or the technical direction. Oftentimes they can be subjective, especially if you're a junior dev and you don't know a lot about a specific topic.
The second reason why you should analyze the agenda beforehand is that you can decide how you want to juggle the conference tracks. Pick a main track and a secondary one, making sure to choose the presentations that have the potential to be most relevant to you in the first track. If and where there's a gap, fill it in with a presentation from the second track.
If you're thinking of winging it when you get there, chances are one presentation will get delayed, and you'll be running around trying to find the room for the next presentation that you just decided on (that will have already started).
During Codecamp
1. Arrive early if you want a goodie bag
They go out fast.
2. Experiment with presentations
Don't be afraid to pick at least one presentation that seems out of your comfort zone.
3. Be prepared to get lunch somewhere else
The conference organizers provide food (*not free) but the break is fairly short, especially if one of the presentations ran a bit behind schedule. Usually, the food area gets really crowded, really fast, so be prepared to grab lunch somewhere nearby (especially if you're not a fan of meatballs, a trademark food at Codecamp).
4. Bigger is not always better
Presentations held in bigger rooms are not necessarily the best ones. Size is no guarantee of quality. In many cases, presentations held in big rooms are more generic, destined for a more heterogeneous audience so they might not be the best fit for you if you're looking for a technical presentation or an in-depth one.
5. Get ready to run
If you want to attend a presentation held in one of the upper floor rooms or in a small room, get your running shoes ready. As soon as your current presentation ends, make your way to the next one to get there early. Elevators get full fast and take time to come down, stairwell access is sometimes restricted, and, of course, small rooms fill up fast. So if you want to catch a seat at one of these presentations - run Forrest, run!
6. Talk to people
That's why you're there. That and learning something. Don't let shyness or not knowing anyone stop you from interacting with at least 2-3 people. Maybe they know more about a speaker or an upcoming presentation that you shouldn't miss. Yes, we did say make a plan and stick to it, but being organized and being flexible are two qualities that should definitely coexist in a developer. If you're positive it will change your life, go for it even though you had something else planned.
7. Ask questions during presentations
If you're not comfortable asking them during the actual presentation, approach the speaker afterward or when you see them next, they're usually very happy to talk to you.
8. You can't be recruited against your own will
HR people are people too. Although they want to recruit you, just go and get that shiny toy, you don't have to quit your job. Even if you're shy, don't avoid the people at the booths, that's why they're there, to talk to you and give you awesome stuff. Some even have tests and quizzes which are really useful for a quick evaluation, if that's something you're interested in. If you prefer to avoid crowded booths, you can visit them during presentations if you have a gap in your personalized agenda.
9. Have a deodorant with you (and on you)
If you take only one thing out of this article, pick this one.
10. Stick around until the end
Even if you feel like you got everything you came for, don't leave early, or, if you do, come back for the final session. That's when the prize draws happen, in the main room of the event. At a past edition, one of our colleagues got a Raspberry Pie 3 and a one-month voucher for Rubik Hub's coworking space in Piatra Neamt. I'm serious, prizes are really awesome, gadgets toys, free subscriptions, a couple of years ago one prize was a voucher for a full-day use of an electric car (a Renault Twingo). And honestly, it's just sad when they call 160 people who are not present to claim a prize (yes, that happened and yes, they continue drawing until they find someone present).
For speakers
If you're holding a presentation and you missed the rehearsals, this is for you:
Check the room beforehand (mikes, power outlets positioning, all the logistics).
Bring your own adaptors.
Take into account having a Q&A at the end of the session.
Don't stress too much. Your audience doesn't know how you intended it to be, whatever you present, that's what they'll see.
Live coding is rarely a good idea, regardless of how good you are. Use a recording if you have to.
Have some goodies for the brave ones who dare ask good questions or who give out good answers, because who doesn't love goodies?
Just remember, in the end, you will have 3 presentations: the one you rehearsed, the one you delivered and the one you wished you delivered. And that's fine. Ask for feedback and get better for the next one.
There are probably many more useful tips we could come up with but we'll let you discover them on your own. We hope this was helpful and we'll see you on Saturday!
For all you other Codecamp veterans out there, what other tips would you include in this list? Comment below.