Thinslices partners with AAZZUR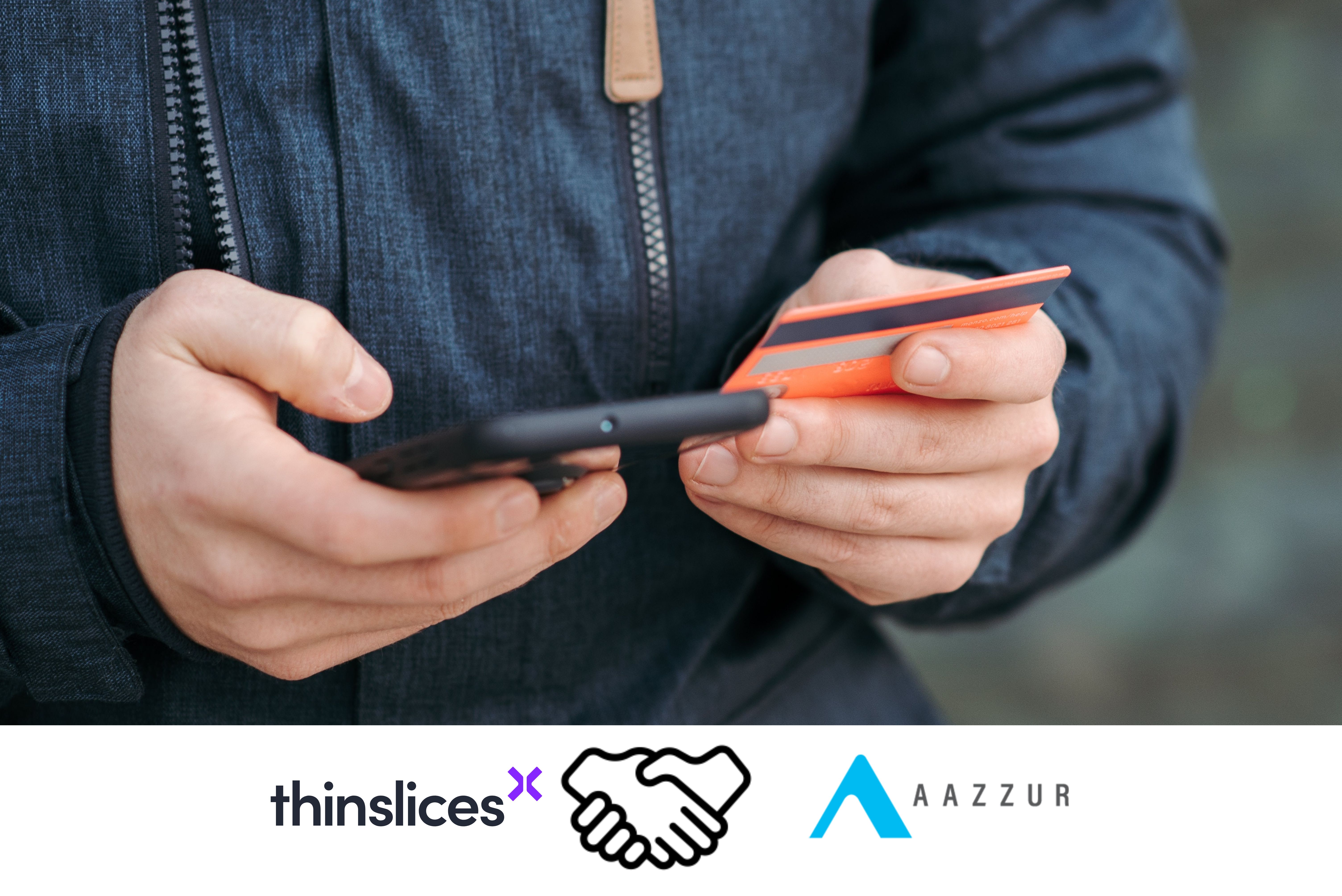 This partnership aims to revolutionise the financial technology landscape by leveraging AAZZUR's comprehensive tech stack and Thinslices' expertise in digital product development. Together, we can deliver seamless embedded finance integrations, eliminating the need for internal teams, all at an attractive price point and backed by a proven track record.
AAZZUR's ecosystem encompasses BaaS providers, API-based fintech service providers, and a wide range of financial products and services, including accounts, cards, foreign exchange, wealth management, loans, and insurance. Powered by cloud-based middleware and front-end as a service, AAZZUR's platform offers tools that enrich their ecosystem and ensure compliance readiness.
Philipp Buschmann, CEO, AAZZUR, commented: "We are disrupting this space and Thinslices is a proven implementor that has delivered for leading neobanks in Europe. Our work together creates a unique opportunity for Brands to work with us at speed and with a price point not previously possible."
Stefan Sarbu, CEO, Thinslices, commented: "Our belief in the power of collaboration and partnership drives our commitment to closely work with outstanding companies. Through these strong relationships, we develop a deep understanding of their unique needs and goals. As we strategically partner with AAZZUR, we are excited to showcase our expertise in product development within the embedded finance industry. Together, our aim is to provide businesses with cutting-edge technology and seamless integrations, revolutionising the delivery of financial services."
The partnership between AAZZUR and Thinslices marks a notable advancement in the finance space, merging the exceptional knowledge and proficiency of both organisations to deliver original solutions suitable for both startups and corporates that make a lasting impact.
About Thinslices
Thinslices is a full-service technology company that specializes in software development and digital solutions. Their expertise in digital product development allows them to cover all phases of a project, from ideation to execution, ensuring the delivery of exceptional solutions.
With a proven track record of over 100 successful projects, Thinslices' passionate teams have honed their skills and developed a comprehensive methodology that encompasses the entire product development spectrum. They guide clients through the journey of bringing their digital products to life, ensuring their ability to thrive in any market. Thinslices takes pride in delivering high-quality and valuable solutions, offering scalable products that set new standards within their respective industries.
Thinslices' cross-functional teams provide customers with software development solutions that can be translated into impactful and scalable products. From initial idea to full execution, the company offers comprehensive guidance and support, enabling digital products to succeed in diverse markets. With their deep expertise and unwavering commitment to innovation, Thinslices delivers transformative solutions that make a real difference for their clients.
For more information, visit https://www.thinslices.com/
Contact: Stefan Sarbu: stefan.sarbu@thinslices.com
About AAZZUR
AAZZUR provides embedded finance orchestration of smart tech, banking, lending, wealth, e-commerce and more.
For enterprises, financial-services companies and startup-ventures that want to launch or digitise embedded financial services, AAZZUR's API platform and smart front-end solutions get the job done.
AAZZUR provides a Fintech PlaTorm-as-a-Service that accelerates me to market and revenue and minimises investment in technology. With AAZZUR clients can be "all connected" to the world of fintech with one integration!
AAZZUR is the fastest and most reliable and effective way to embed financial services; 10x cheaper and 4x faster than "doing-it-yourself". And with partner, in-house and AAZZUR's plug and play deployment models, there is a solution for every type of business.
For more information, visit https://www.aazzur.com
Contact: Philipp Buschmann: pb@aazzur.com