Flipboard app review - Free for iOS and Android devices
Flipboard is a free mobile news app both for iOS and Android devices, that lets users create magazines, by adding content from news, stories and/or articles; as well as this basic feature, it lets people share content with their friends and colleagues. It is user-friendly and simple and adding content to a personal space is only one click away; using social networks at the same time is a big plus. One major advantage is that it loads fast, being even faster than Google Currents, which sometimes suffers from lag. Shifting from one news page to another is quite effortless thanks to a short loading time. It is a great visual experience, thanks to the super-clean design.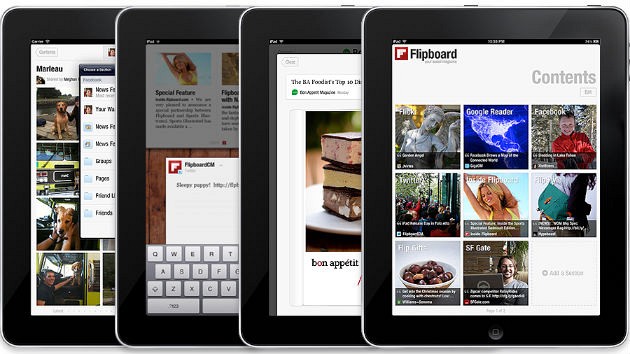 If you start using it, you:
- can create your dream magazine
- see videos and listen to music, as well as read text and view images
- can connect it to your social accounts: Facebook, Twitter, Google+ or LinkedIn.
- choose what content category you are interested in: business, design, technology, politics.
- subscribe to individual blogs and sources
- save the articles you want to read later
- share articles with your friends (through Twitter, Facebook, Instagram, Tumblr)
- the app gets updated rather frequently; latest updates include bug fixes and the addition of Turkish among language options
- at a first glance, the app seems quite secure; for the moment, it doesn't seem to present any risk of personal info being leaked
Does this mobile news app present any downfalls?
- the only disadvantage may be the fact that users are limited to three panel pages; saved articles are displayed only by tapping on the "More..." button
What is most interesting about Flipboard is that it is also a web-based application, which means both mobile and web users can successfully access it, once they get home, in front of their personal computers.
Flipboard is quite popular. In 2012, when it celebrated 2 years of existence, it had already acquired more than 20 million users and it was estimated that it was gaining one user per second.
Happy app-ing!
YOU MIGHT ALSO BE INTERESTED IN
The Essential Role Of Trust In Product Development
As you get ready to build your product, you'll need a team you can trust to take the best possible decisions.