Making home decorations should be available to anyone, with or without any interior design experience. And, luckily, app developers have understood how important it is for all the busy professionals out there to be able to choose the appropriate paint or curtains before actually heading for the store.
Here are the three mobile apps for interior design we found most useful for decorating kitchens or bathrooms or for simply checking the latest trends/paints in interior design.
Houzz Interior Design Ideas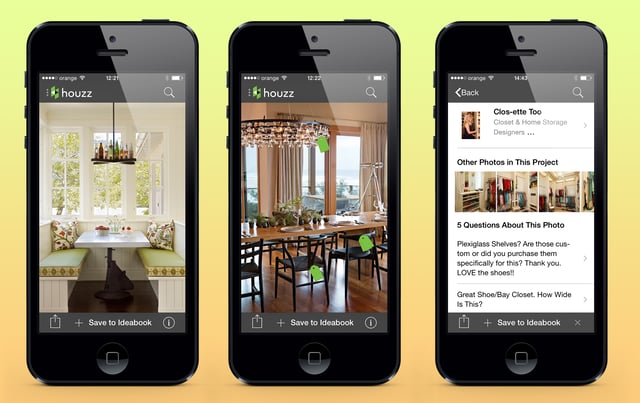 Houzz offers a cluster of ideas that could virtually suit anyone. A plethora of photographs are featured: bathrooms, gardens, kitchens and living rooms decorated in multiple styles. Each of them is accompanied by an additional information section, in which questions can be asked in regard to the photo. The owner of the closet (or garden) can afterwards offer specific answers, in which requested information can be detailed.
Engaging the community of design lovers can help with making decisions decoration-wise. However, our preferred feature is the possibility of saving projects to a customised Idea Book.
Zillow Digs - Home Design Inspiration
The perfect app if you're looking for something that's both informative and extremely interactive. Zillow Digs will present a vast array of pictures featuring all types of decorations, posted by designers and home owners. The best part about featured projects is that, once you start exploring, each project will connect you to several similar ones, belonging to other interior design addicts. Something also worth mentioning is the possibility to vote for competing projects - "Dueling Digs", such as "small kitchens minimally decorated" versus "furry pals that fit your living rooms"; the last remaining photo in the contest is considered winner and "awarded" a crown.
Homestyler Interior Design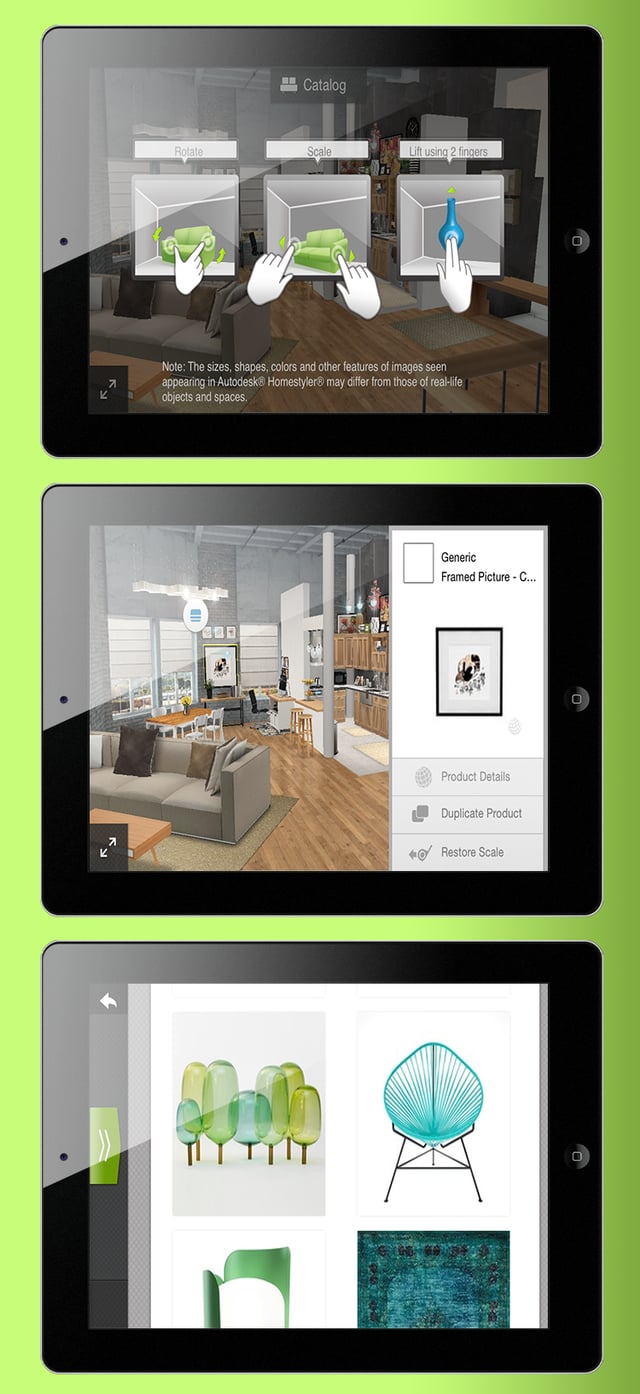 One of the nicest "do-it-yourself" features is offered by Homestyler Interior Design, an app that actually lets you redecorate some of the virtual room setups available. If any of the furniture pieces are deemed inappropriate, they can be eliminated or replaced with something from the multitude of models in the online shops. That's right: Homestyler will automatically connect you to furniture/interior deco shops, so that you can see what would better suit your living room. And that's not all: in case wall paint seems too opaque, it can be turned lighter or even replaced with wall paper.
These are the three main mobile apps for interior design we chose. If you know others that inspire you, drop as a line in the Comments!
YOU MIGHT ALSO BE INTERESTED IN
The Essential Role Of Trust In Product Development
As you get ready to build your product, you'll need a team you can trust to take the best possible decisions.